SPONSORED CONTENT
A pandemic has hit, your business is forced to close, and the need to pivot to to-go packaging becomes essential. At the same time, in some areas, small business loans are being granted and unforeseen opportunities to expand are presented. Regardless of the exact scenario, many brewers have found themselves in new territory navigating the world of can packaging. The question of where to begin is common, but the answers are not always easily found.
As a mobile canning company, supply distributor, and machine manufacturer, American Canning is uniquely positioned to help brewers understand and evaluate all facets of a value-driven canning operation. They specialize in the craft beverage space and are equipped to address customer needs, from planning to supply procurement and production execution.
Based on their expertise, here is a guide to entering and expanding your canning operation.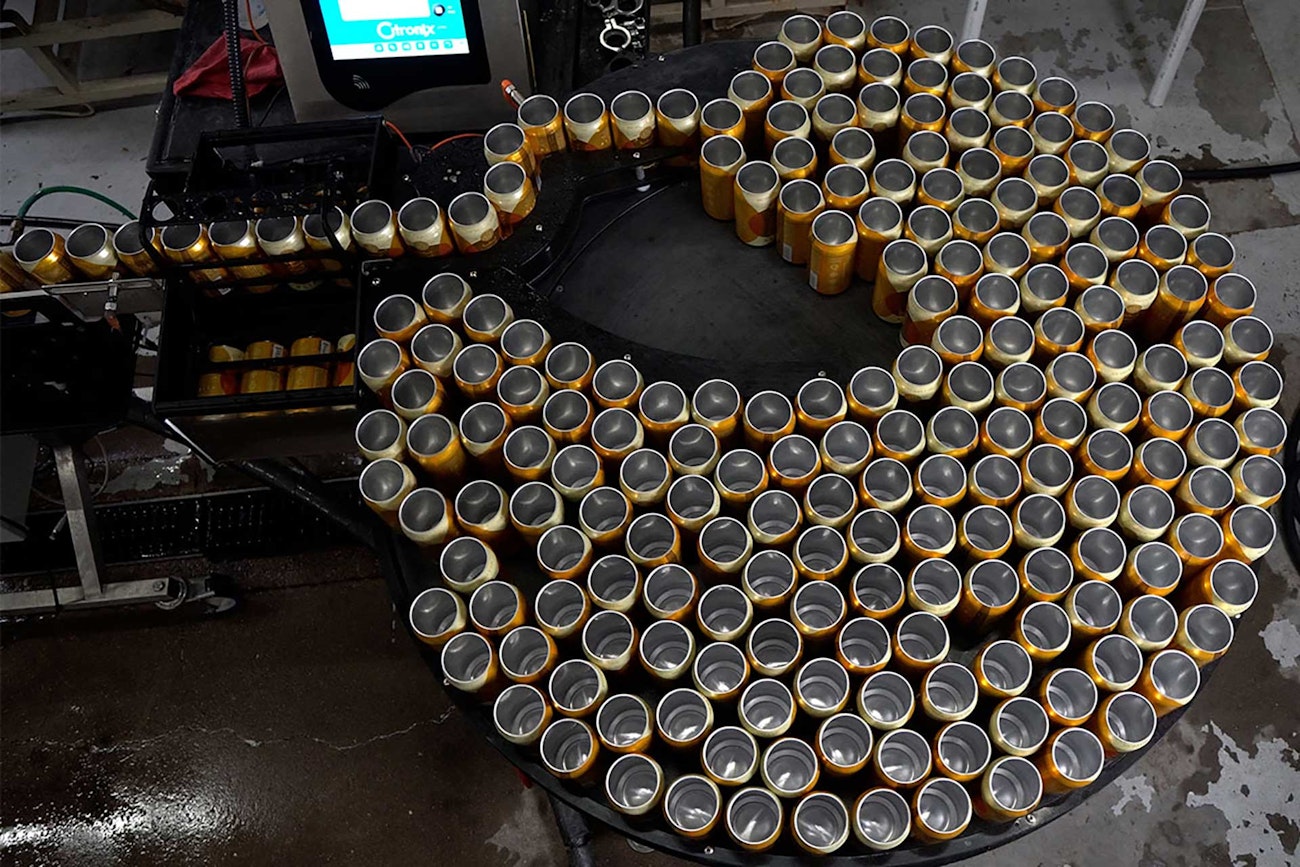 1. Plan and Project Your Packaging Needs
Prior to purchasing a canning line, it is important to outline your canning needs and goals, as well as document any space, labor and/or financial constraints that exist.
Start by asking two essential questions, what is the total volume and type of can-packaged product I want to be producing within the next one to three years? And how do I plan to package it? From there, calculate the minimum throughput and required machine adaptability to achieve your goals.
Small-batch packaging of one beverage type for on-premise service may best be accomplished with a compact and cost-effective countertop filler/seamer, whereas larger-scale distribution of numerous products in multiple can styles will require a more robust, flexible, and/or higher-speed canning solution.
As production requirements begin to take shape, ask yourself who will be responsible for delivering on your packaging goals as well. Do you have the time, space, and technical and financial resources to establish a canning operation in-house? Or is a mobile canning operation best suited to provide the necessary equipment, expertise, and supply inventory? Facility constraints, staffing abilities, capital investment, access to quality control equipment, operating costs/margins, schedule flexibility/adaptability, and storage and sourcing of supplies are all essential components of this decision.
For in-house production, the final step of a quality packaging plan is thorough consideration and prioritization of equipment needs. The primary focus of any canning line should be the filler/seamer, but it is important to understand and outline the available resources/requirements for all systems, because some components are more easily incorporated at onset versus after initial install. For example, out-feed can handle application can be accomplished by hand, with an automated applicator added later. In comparison, a de-palletizer is much more easily incorporated from the beginning.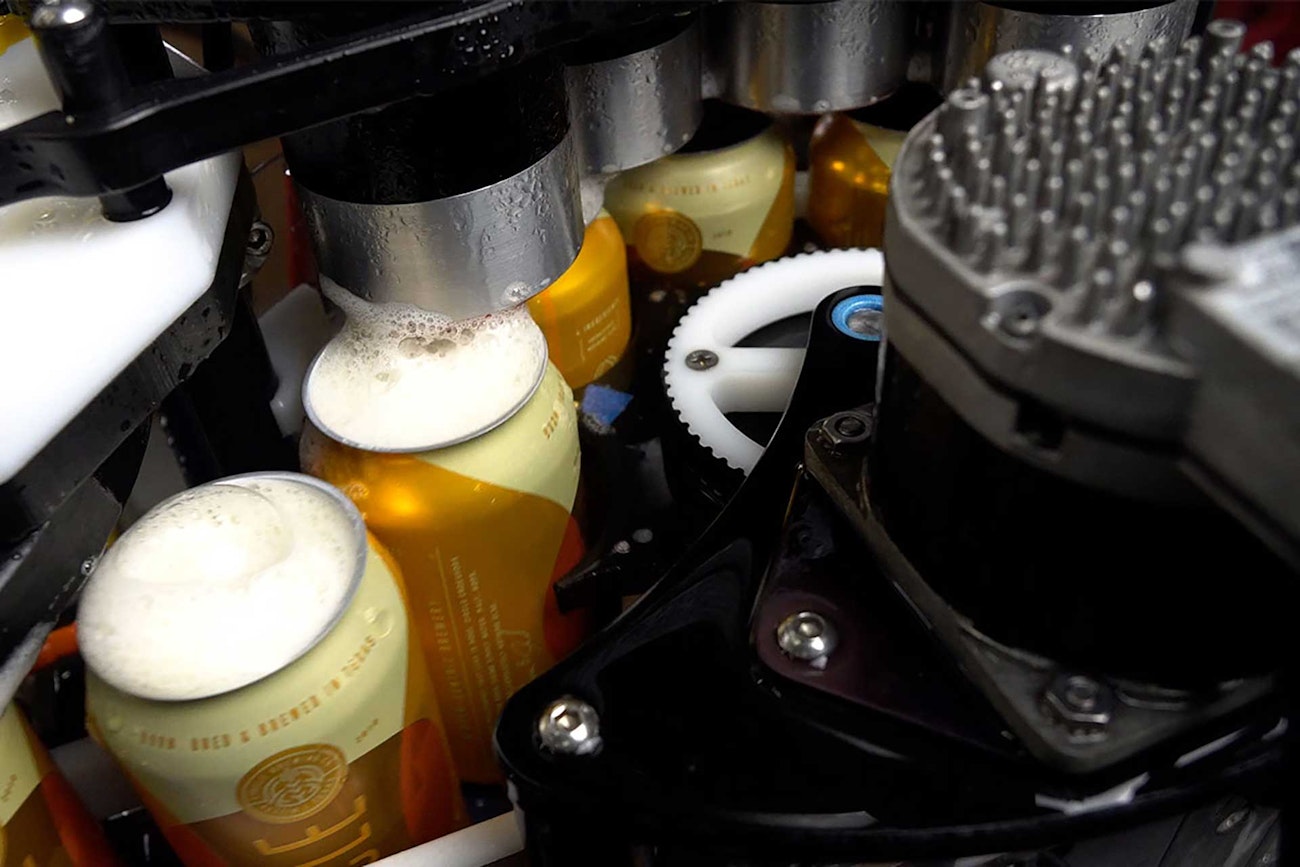 2. Thoroughly Evaluate All Equipment
It's easy to say that planning is key. However for a brewer new to the canning space, what does that actually mean? At American Canning, we recommend focusing on five key areas in your evaluation of any machine:
Throughput (speed):
Does the machine run at a fast enough speed (cans per minute) to accommodate your forecasted can-packaging volume for the next one to three years?
Consider the number of canning sessions per week as well as the length of each canning shift. In addition, consider variations in speed per can size/fill volume.
Product Compatibility/Adaptability:
Does the machine accommodate multiple can body-diameters and/or fill volumes? If not, are change parts available (and able) to satisfy your packaging requirements? Or will multiple machines be needed for your product(s)?
Specifically, for filler/seamers, what type(s) of beverage(s) does the machine run well? Carbonated only? Or is a nitrogen doser included to run still product?
It is important to keep in mind what equipment will interface with your product (filler/seamer, a robust CO2 system and pumps) and what equipment is simply to measure and verify various quality metrics (carbonation level, DO pickup, can seams, and date coders). The first should be addressed with any initial purchase and fully compatible with all projected needs. As budget allows, adding secondary equipment to ensure each process and machine is performing as expected will greatly increase overall can quality and packaging efficiency.
Upfront and Ongoing Costs
What is the initial cost? Not only for the machine itself, but any associated shipping and install fees, including training with a technician.
How much will it cost to maintain the machine? Are you able to source spare parts from anywhere, or are there high-priced proprietary parts that risk need of replacement within a short timeframe?
What is the cost of expansion? Are bundles savings available for multiple machine purchases through the same company? Will add-ons be needed to increase automation, quality control measures, or eliminate bottlenecks?
What is the cost of labor to operate, maintain and repair the machine?
Because canning lines require a wide variety of repairs over time, choosing equipment that is easy to understand and work on is essential. The quantity of custom components incorporated into a machine may cause sourcing replacement parts to be inordinately costly and/or time consuming. For this reason, breweries should always stock spare parts for critical components such as sensors and bearings. Performing routine preventative maintenance is key to keeping any line running smoothly, especially filler/seamers. If you don't take care of your equipment, issues tend to compound, and you may experience a series of cascading failures and unnecessary costs.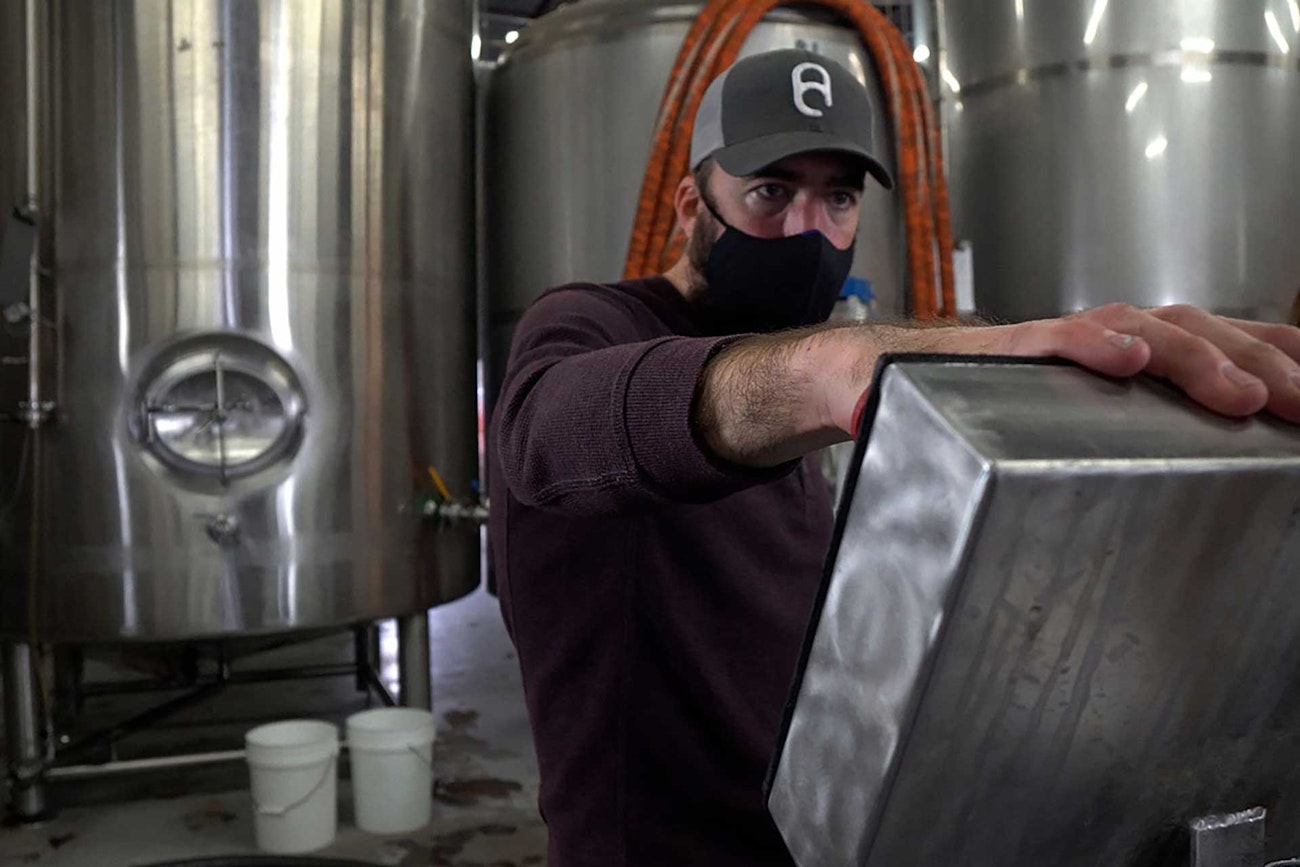 Labor Needs
How many personnel will be required to effectively operate the machine? Are additional hires needed? If so, are they part-time or full-time hires, given the frequency and length of your packaging shifts?
What level of technical expertise is required to operate, maintain, and potentially repair equipment?
From our experience in mobile canning and machine building, we have found that counterpressure systems allow for a shorter learning curve for operators and a higher tolerance for beverage products that may normally be considered too warm or carbonated for traditional atmospheric-filled cans. With so many companies looking to move into new beverage categories and can-body diameters or fill volumes, versatility of equipment (without an increased learning curve) is essential. Equipment that is flexible and easy to maintain will allow for much easier adaptation to changing market conditions and/or unexpected labor and supply constraints.
Facility Layout / Constraints
What is the operating footprint of the machine?
Does the layout allow ample space for expansions and additional machinery?
Where are utilities in relation to your machine(s) – power, water, air, CO2?
What is the proximity to your tanks and drainage system?
Is there room to accommodate storage of adequate supply levels for the machine? It takes much more than you think!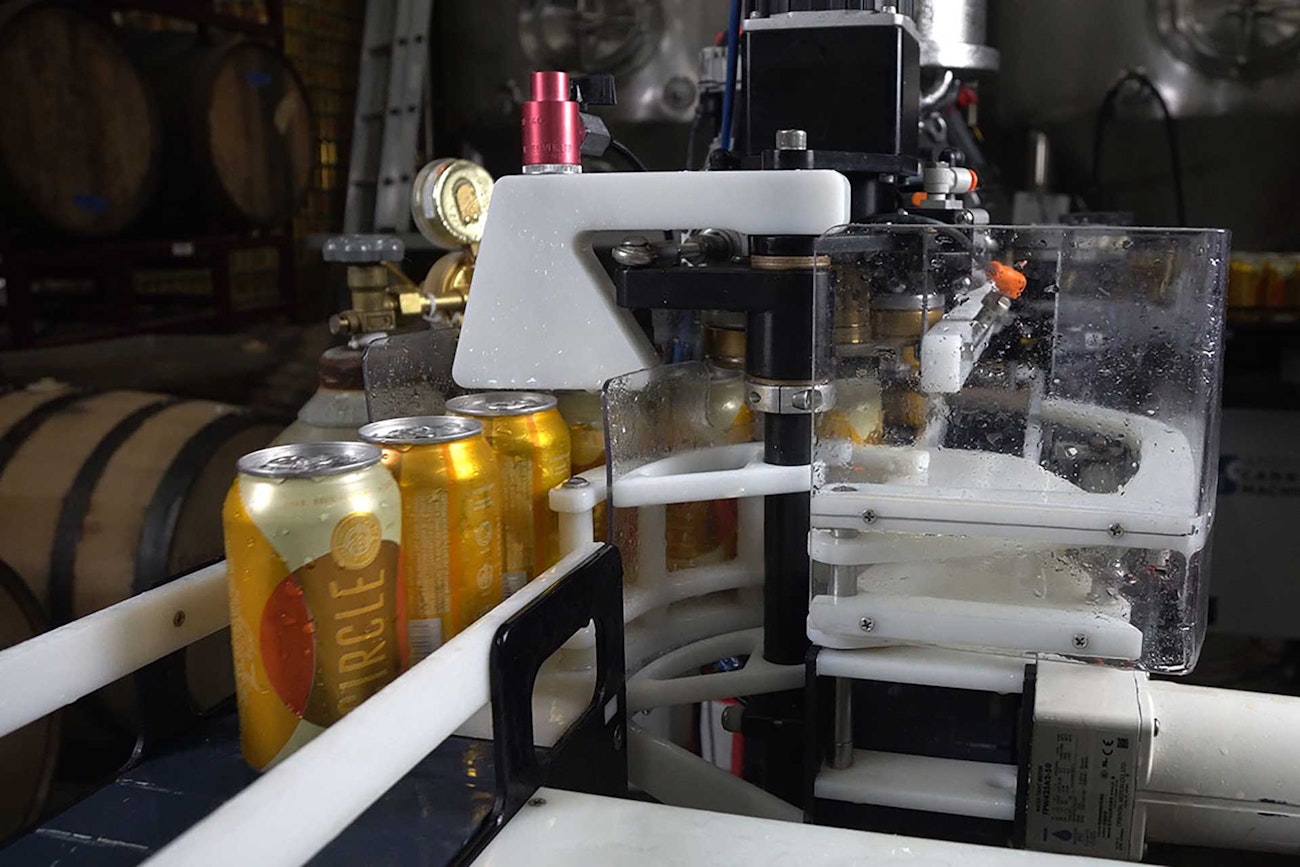 3. Understand the Supply Chain & Purchase Supplies Early
Nothing is worse than finally getting your equipment set and not having the necessary supplies to complete a packaging shift. As plans for production and machine acquisition are underway, it is important to begin understanding the supply chain and product availability.
First, know your product and any associated packaging regulations associated with its type. Depending on alcohol content and/or distribution, there may be limitations on the size of packaging you can source, the liner it is produced with, and/or the deposit labeling that is needed on the can end.
Second, know the core components of a can package. This begins with the fundamental understanding that a can is shipped empty and separate from its lid, and that not all cans and ends are compatible. There are varying can styles, as defined by can body-diameter, and each as has a corresponding lid. Be sure to order compatible products in equivalent quantities of each item with plenty of lead time. It is important to note, not all supplies are manufactured on a consistent basis; some are considered campaign items and are only produced a few times per year. If purchasing direct from manufacturer, be cognizant of production schedules as they relate to your projected volumes, and order early in consideration of peak demand season; just-in-time inventory is nearly impossible and allows little flexibility in allocations. Purchasing from a distributor like American Canning often provides bundled savings, e-commerce accessibility, lower lead times, assurance of equivalent supply quantities, and consistent product availability.
Finally, be sure to order supplies that align with your brand goals. For on-site packaging, a Brite (blank) can with applied pressure sensitive label may provide the most flexibility coupled with minimal storage requirement. Meanwhile, shrink-sleeve cans with brightly colored can handles or custom printed boxes may be more appealing on retail shelves. The options for design and brand representation are essentially endless—know your plan and purchase accordingly.
4. Execute (and expect a learning curve!)
Canning day has finally arrived! You've planned, prepared, and purchased with purpose, now it's time to finally see your brand(s) in cans. While there is nothing more exciting than getting to this point, it is important to realize a large learning curve still lies ahead. As new machines are deployed, there will be waste time and product at first. Plan to operate at reduced speeds until staff are fully trained and all machines are completely calibrated for your beverage type(s) and can size(s). Allow yourself time to learn; do not set a distributor pickup immediately following a new product launch or machine installation. Most importantly, if the learning curve ever seems too steep, take a deep breath and remember that it's craft—there is a strong community of experienced can suppliers and packaging operators who are ready and willing to help. Create a network with access to these resources, and troubleshoot support.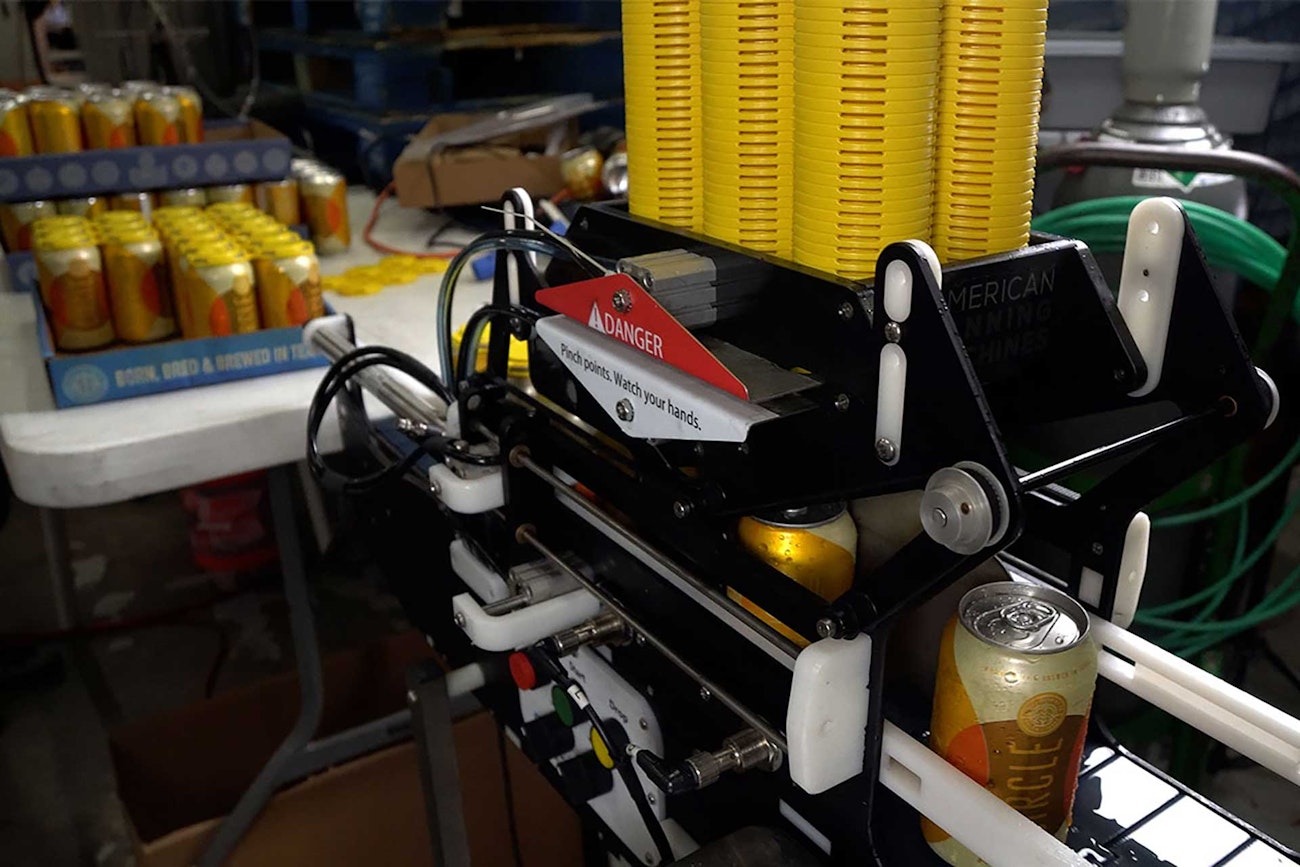 With the demand for retail and to-go packaging continuing to soar, we hope these tips are helpful to consider in terms of establishing expanding your can packaging operation.
SPONSORED CONTENT