Cøllect
Detroit, Michigan
Fourteen draft lines that feature the best of craft beer from many local breweries and across the globe.
What it is: Downstairs, Kyle and Lea Hunt's Gather, an all-scratch restaurant, slings sustainable morsels befitting its Eastern Market location. This is Detroit's—and one of America's—oldest public market. Upstairs is for beer foraging. Cøllect riffs on the Danish word for "ale" (øl) and runs with it in this Scandinavian-themed (pristine, minimalist) tasting room with a rooftop deck. The owners live up to the bar's name by hunting down some of the greatest beers out there, locavorism be damned. Why it's great: There are only fourteen taps, which is plenty when the list is expertly curated. There's a great sour IPA brewed exclusively for Cøllect from Detroit's small Batch Brewing Company. While I generally only drink beer from the state I'm in, Michigan's lone keg from Brooklyn's Freethought landed here, and the beer (Principia) with lemon, fennel, and pollen was so great that I ordered a second. The bottle and can list will floor you. Looking for bottles from Speciation Artisan Ales near Grand Rapids? They've got quite a collection. —Brian Yaeger
Details
Hours: 4:00 p.m.–10:00 p.m., Monday–Thursday; 4:00 p.m.–11:00 p.m., Friday; 2:00 p.m.–11:00 p.m., Saturday
Address: 1454 Gratiot Ave., Detroit, Michigan
Web: gatherdetroit.com/cllect
The Hoppy Monk
San Antonio, Texas
Whether you're in the mood for craft beer, spirits, wine, or just a good meal, kick up your heels in this mountain cabin–style bar and scratch kitchen.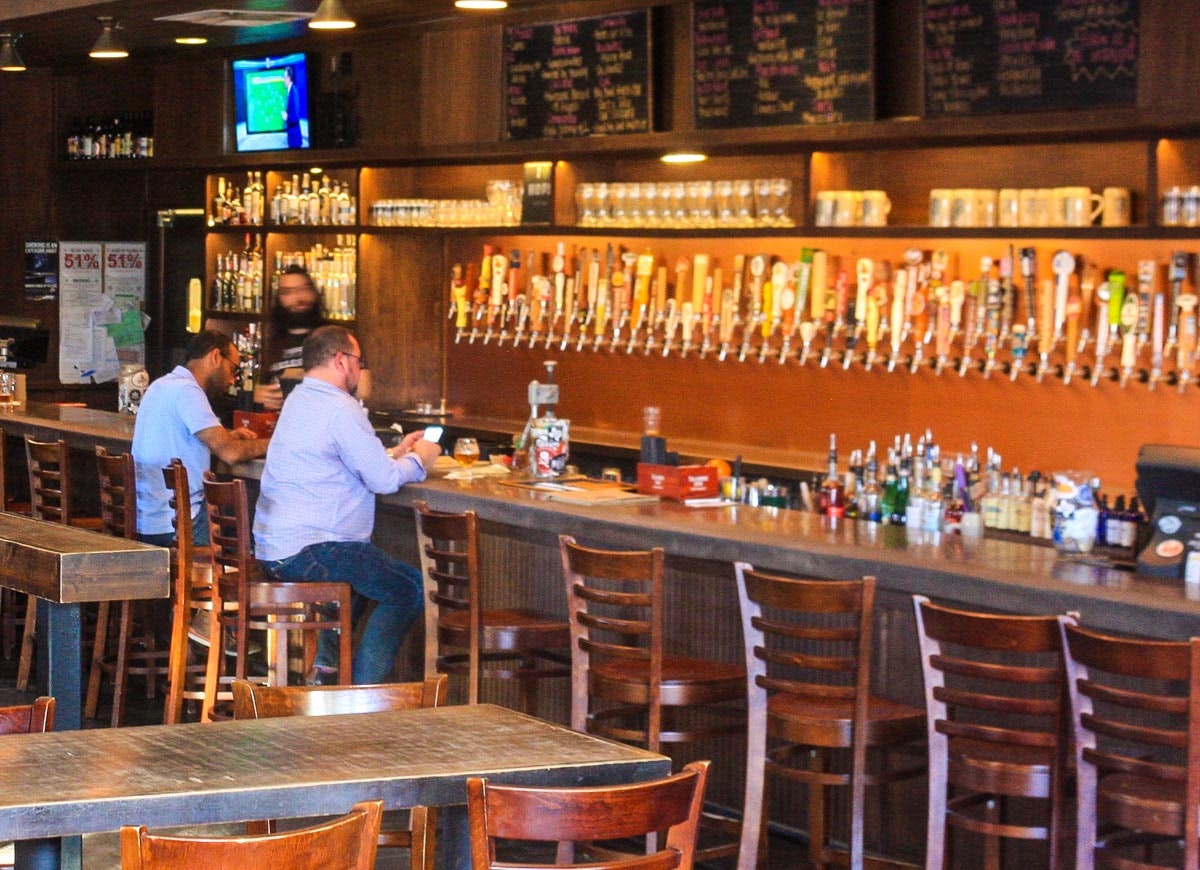 What it is: The Hoppy Monk combines the finer things in life while focusing on creating a family atmosphere, making you feel right at home. A reverence for independence permeates the beer, spirits, and wine menus, allowing admittance only to those companies that are independently owned. Even fan favorite Oskar Blues, partially owned by Fireman Capital Partners, is excluded. Roughly half of their ninety-nine beer taps are rotated daily, taking seasons and market trends into consideration.
Why it's great: A third of The Hoppy Monk's food menu rotates, often featuring cultural influences from their travels, and uses locally sourced produce when possible. Don't wait too long between visits or you'll miss out on their Mac n' Cheese, which changes daily. Community events, such as pet-adoption days and business-networking mixers, are held frequently, providing a way to meet new friends. —Jeremy Banas
Details
Hours: 3:00 p.m.–1:00 a.m., Monday & Tuesday; 11:30 a.m.–1:00 a.m., Wednesday; 11:30 a.m.–2:00 a.m., Thursday–Saturday; 10:00 a.m. –midnight, Sunday
Address: 1010 N. Loop 1604 E., San Antonio, Texas
Web: thehoppymonk.com/sanantonio
The Koelschip
Indianapolis, Indiana
A bar designed to showcase the beers from Central State Brewing but also offers guest taps and $3 bottles of Miller High Life.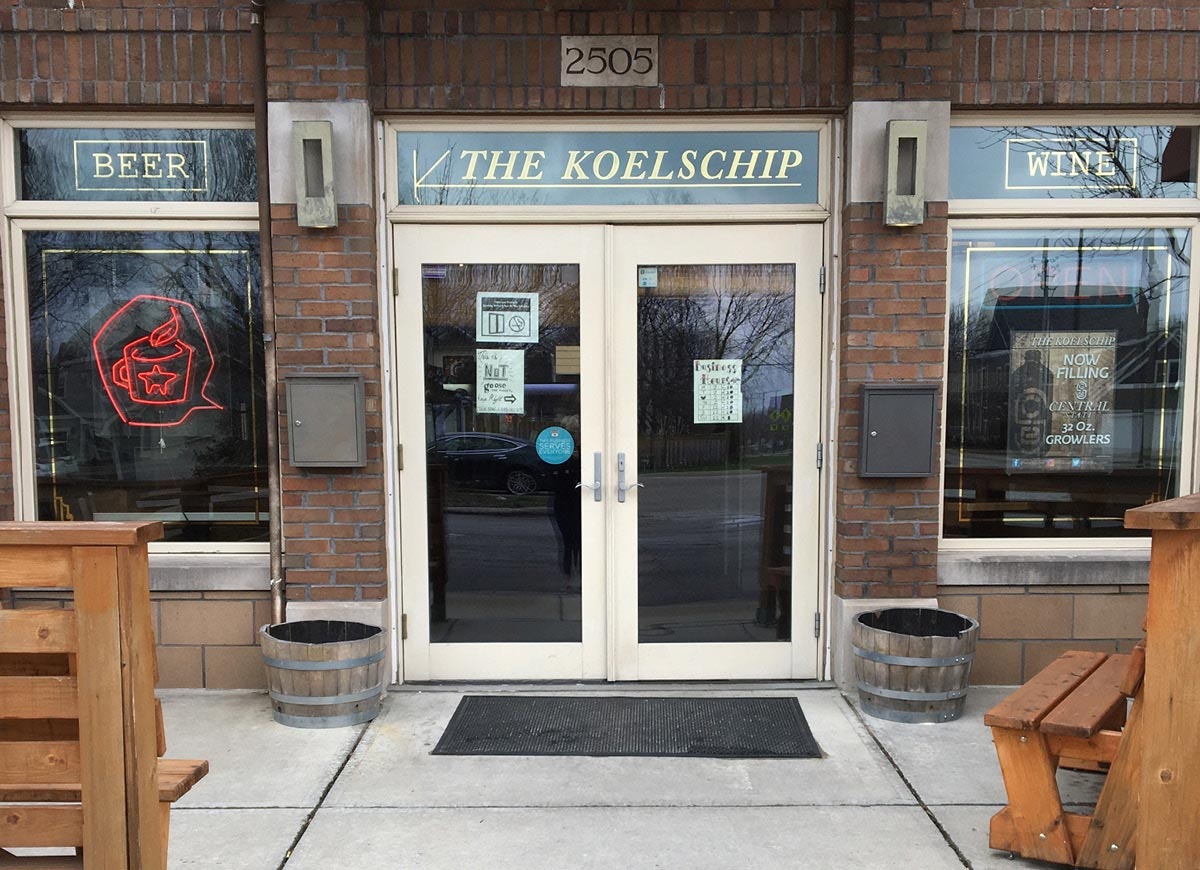 What it is: The de facto taproom of Central State Brewing Co. (the production brewery is located a few miles away) also serves "beers of distinction" from breweries they respect and admire. So, if you're in the mood for Gus, the brewery's farmhouse IPA, or barrel-aged Bashi, the barleywine that had a go in bourbon and wine barrels, this bar in the heart of the Hoosier capital has you covered. As a nod to craft beer's history and where some hope it will go again, you can usually find Sierra Nevada Pale Ale on draft.
Why it's great: More often than not, the rooms where breweries house their koelschips (or coolships) are rooms of reverence and often inspire awe from visitors. The spontaneous liquid that often results is also worthy of praise. This bar captures that sleek spirit and presents the beers offered in a setting that makes you want to sit up a bit straighter and give careful attention to the contents of your glass. An engaged staff who happily talk about the nuance of each beer, regardless of lineage, leaves even the most seasoned beer drinkers a little smarter. —John Holl
Details
Hours: 2 p.m.–9 p.m., Monday–Thursday; noon–10:00 p.m., Friday & Saturday; noon–8:00 p.m., Sunday
Address: 2505 N. Delaware St., Indianapolis, Indiana
Web: thekoelschip.com
PHOTOS, FROM TOP: Brian Yaeger; Jeremy Banas; John Holl