SPONSORED CONTENT
With 2023 soon coming to an end, and 2024 just around the corner, it's time for brewers to begin thinking of the new year. This means looking at new ways to increase production, expand your sales channels, improve efficiency, and drive up your profitability. While there are many different ways to improve in these areas, it can be challenging and time consuming to stay organized, identify problem areas, and prioritize projects. That's where brewing software comes in! Whether this is your first time hearing about brewery management software—or if you've considered it before but found it to be too expensive to make the financial investment—here are five ways that brewery software can help your bottom line in 2024 and quickly show you a return on your investment.
From process optimization to inventory management, cost control, time savings, and sales expansion, having software that can help you monitor and manage day-to-day operations can be a game-changer.
1. Process Optimization: Brewing Excellence
Coming up with the perfect recipe is only half the battle when it comes to brewing good beer. Maintaining consistent processes and quality standards from brew to ferment, filter, BBT conditioning, and packaging day is key to ensuring your beers finish on time and always taste true-to-brand.
Having the right brewery software can help you maintain consistency, lower your overall costs, and bring higher yields. That said, not all brewery software is actually meant for brewing. Some software systems may be useful for the back office and admin work, but ultimately leave the brewer shuffling through paper logs to manage the brew day.
For in-depth brew optimization, Beer30® by The 5th Ingredient® is your best choice. Beer30 was designed with the brewing process at the forefront of its innovation and is the leading software when it comes to taking a deep dive into the brewing side of the process. With Beer30, you can see comprehensive reports of what's really going on during each brew, which allows you to see areas where changes can be made to maximize your quality and efficiency. You'll be able to look into problem areas in brewhouse efficiency, filtration/transfer yield, and packaging yield. This can help improve and control brew-to-package yield, which results in increased output per batch and reduced COGS per barrel (or hectoliter).
Greater process visibility means that brewers have the ability to analyze and understand key fermentation metrics and establish optimal cellar schedules. Brewers are able to compare trends across batches and recipe variations including daily gravity, daily pH, temperature, VDK, and more. This leads to a minimization of tank turn time, which results in increased overall fermentation cellar capacity and also eliminates the need for further capital investment in tanks.
We've all heard that "with great power comes great responsibility," but you may not know that "with great visibility comes great profitability." Having visual reports of the entire brew process can not only save time and money, but it can also improve the consistency so that each batch tastes exactly like the brewer intended.
As Dave Ward, from Aether Brewing in Brisbane, Australia states, "Beer30's brewery features are brilliant, intuitive, and comprehensive. The brewing page is clean, easy and pushes us for all the brew specifications we defined which means more testing, more critical specifications met and more consistency in our product."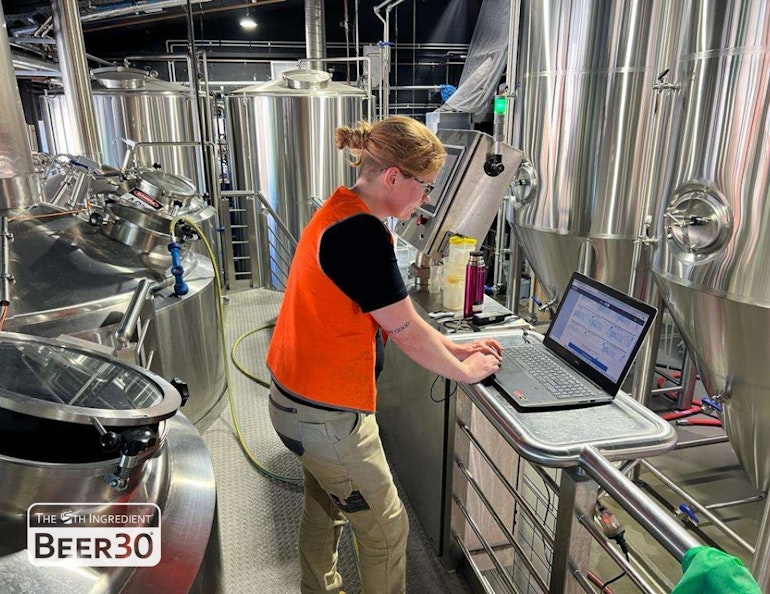 2. Inventory Management: The Goldilocks Effect
Inventory management is a delicate balancing act in the brewing world. Too much of one ingredient can lead to spoilage and wasted resources. Too little of one ingredient can halt production and lead to missed distribution orders and customers without their favorite beer. Each day, a brewer is tasked with the difficult task of making sure their inventory for raw materials and package supplies is "just right"—i.e., "The Goldilocks Effect."
Implementing a brewery management software is a big step for a brewery to automate its inventory tracking and stay organized. With inventory levels automatically incrementing up and down with purchases and production depletion, inventory management with brewery software is a huge time-saver.
Beyond that, different software will have different levels of sophistication for planning and forecasting. With Beer30's Material Resource Planning (MRP), Demand Planning, and Package Forecasting tools, breweries are empowered to navigate inventory management challenges seamlessly.
Using Beer30, brewers can accurately predict the production levels they'll need to be at in order to utilize just-in-time production planning. This method reduces the amount of stored goods and in turn, lowers the holding costs and inventory spoilage.
By hitting accurate production levels to meet their sales forecast, brewers achieve two huge wins. First, it prevents the nightmare of running out of beer. This keeps sales teams happy, customers satisfied, and relationships with accounts and distributors strong. Secondly, it helps avoid the overproduction mess. Excess beer can clutter up the warehouse, become old or out of date, and add more costs to your bottom line.
With Beer30 and the software's demand planning and MRP capabilities, breweries can purchase raw materials and packaging with precision, ensuring they acquire just what they need to meet their production demands—not more, not less. This approach is a game-changer in cost reduction. Breweries can significantly lower their expenses, minimize storage costs, and, more importantly, ensure that they're never serving old or stale beer.
As Jack Lippy, the owner from Eleven Lakes Brewing in North Carolina, USA said, "The Demand Planning module in Beer30 provides us with real-time access to sales and inventory data and provides us the ability to react more quickly to changes in our production plan. Having everything in a single product has significantly reduced my data management time and allowed me to spend that time on analysis and forward-thinking topics to help manage our business."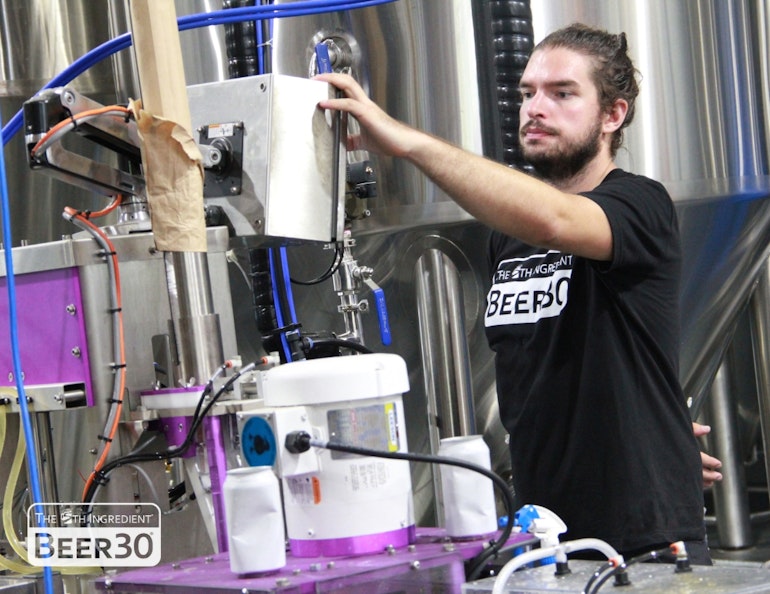 3. COGS: Priced for Success
Managing the Cost of Goods Sold (COGS) is a critical aspect of ensuring profitability in the brewing industry. Accurate insight into your brewery's COGS is essential for determining competitive pricing while still achieving a desirable profit margin.
Many brewers use spreadsheets to keep track of their Cost of Goods Sold, but this can be complicated with formulas containing circular references, and usually hard to keep data updated for real-time visibility. The right brewing software can make calculating your Cost of Goods Sold simple by automating your data entry and calculating your COGS with 100% accuracy.
Once again, when it comes to brewery software, Beer30 comes out on top in the COGS category. Beer30 offers one of the most powerful COGS reporting in the industry, allowing you to track costs at a granular level. The powerful software is different from other software in the industry in that it accounts for raw material and packaging material price fluctuations from batch to batch, while incorporating the price changes that occur due to split batches, merges, and ingredient substitutions and additions. Beer30 also incorporates beer losses during fermentation, filtration, conditioning, and packaging into your final COGS breakdown for each batch, so you have an accurate understanding of how your efficiency impacts your costs. It's critical to incorporate beer losses into your final COGS, in order to have a true understanding for your Balance Sheet and Income Statement.
By delving into the intricacies of the brewing process and assessing the associated expenses for each brew batch, breweries can make informed decisions about recipe adjustments, pricing strategies, and cost reduction measures.
Having a full breakdown of your COGS gives you the insight you need to see what's working in your brewery and what's a waste of money.
As Rudy Watkins over at Thin Man Brewing states, "Being able to drill down on costs is HUGE—especially with how much prices have increased in the last few years. We've managed to shave unnecessary costs from all of our beers using data from Beer30."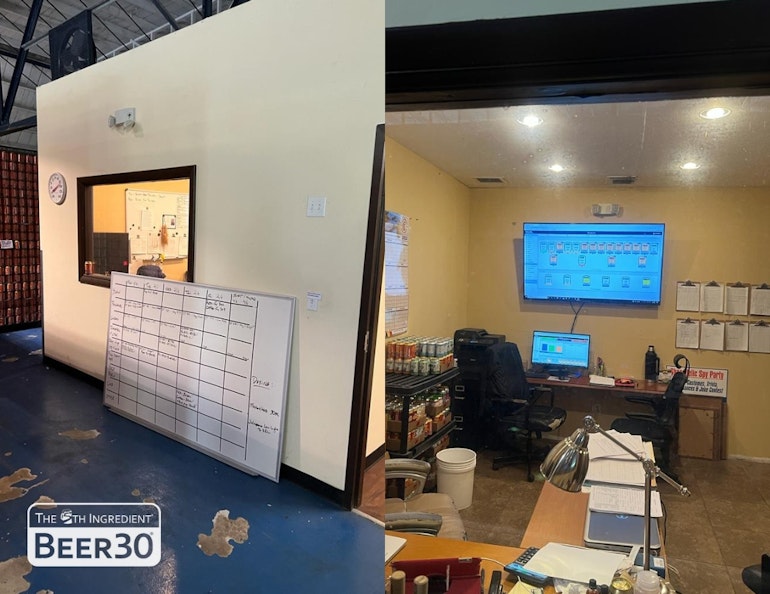 4. Time Savings and Organization: Streamlining Operations
A brewery has a lot of moving parts to track and manage. With so many pieces working together, having a single source of truth for your data, recipes, task management, and more can help keep things running smoothly. While a lot of brewery software can handle the basics like scheduling and inventory management, Beer30 stands out as an all-in-one software that makes it simple to keep track of everything you need in one place. Beer30 lets you track the data that matters to you, manage your team workflow, drive quality, streamline efficiency, and improve productivity at your brewery.
Having a single hub to keep track of everything allows brewers to focus on the part of brewing that they love and eliminates the time wasted searching for data or correcting manual data entry errors. Everything you need is at your fingertips in one unified platform. The time saved on administrative tasks can be reinvested into other aspects like brewing, building business relationships, or customer engagement.
As Gerard Martin over at Range Brewing says, "Since moving over to Beer30, we now have complete visibility across our brew data. Being able to review our past batch history and compare. Our systems and daily processes have been fast-tracked and overall productivity within our brewery has increased two-fold. Admin time within our sales team including excise reporting has been streamlined immensely. We would highly recommend Beer30 to any craft brewery."
Beer30 centralizes all critical information, making it easily accessible to all team members. This fosters better collaboration, enhances communication, and streamlines decision-making, all of which are essential for efficient operations and ultimately, greater profitability.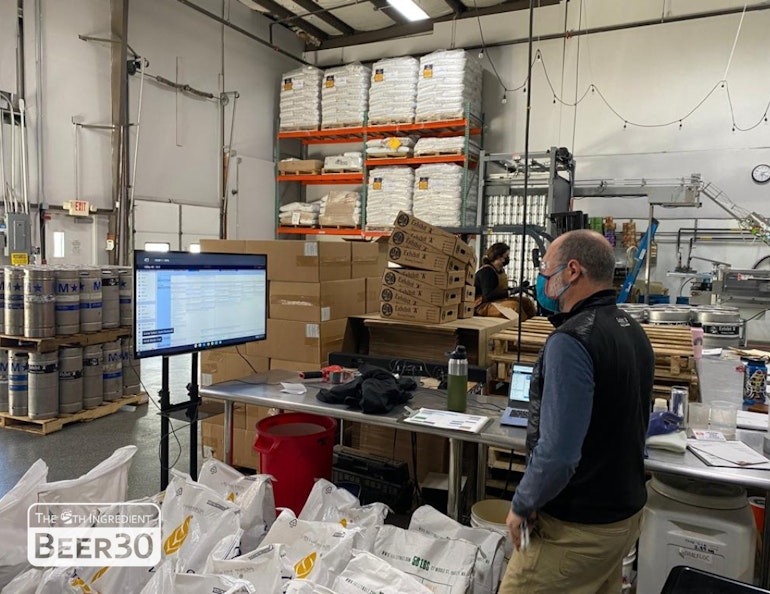 5. Sales and Distribution: Expanding Horizons
Expanding both the top line (gross revenue) and bottom line (net profitability) is a fundamental objective for breweries looking to thrive in a competitive market. In order to do this, it's important for breweries to expand their business by increasing sales and distribution. Brewery software can be instrumental in achieving this goal by offering a comprehensive suite of tools for sales and distribution management. Not only can the right software streamline your operations, but it can also help create better communication between sales teams and brewing teams.
One of the primary advantages of having brewery software like Beer30 in your arsenal is the ability to track inventory as it's being updated. With real-time brewery inventory that is easily accessible and mobile-friendly, your Sales Team members will know exactly what and when beers are available. This means that your team: will never miss a sales opportunity due to unclear inventory availability or production timeline, can minimize overcommitments and confidently work through backorders when they occur, and have smooth transitions between seasonal or limited-release brands.
With Beer30's unique integration with third-parties such as the CRM system DSD Assist and OrderEZ, and with the ordering portal from GP Analytics and VIP data, there is an improved combination of using the Beer30 system to make sure that orders are being met as expected.
As Nathalie Carisey over at Kona Brewing Hawaii stated, "I use VIP, GP, and Beer30 to try to balance supply and demand each and every day. In simple terms, it's knowing what we need to brew and ship by when. VIP has all of the data for sales to retailers and inventory information, GP gets me my forecasts and sales orders, and Beer30 gets me the supply side of things including the production plan. The integration between Beer30 and GP, with the VIP data pushed into GP, has made that a lot easier for us to be able to do this balancing of demand and supply each and every day."
With a bird's eye view of your inventory and full visibility for sales teams, Beer30 also makes it easier to schedule appropriately. This can help your bottom line by cutting unnecessary labor costs and letting sales teams make the most of their time.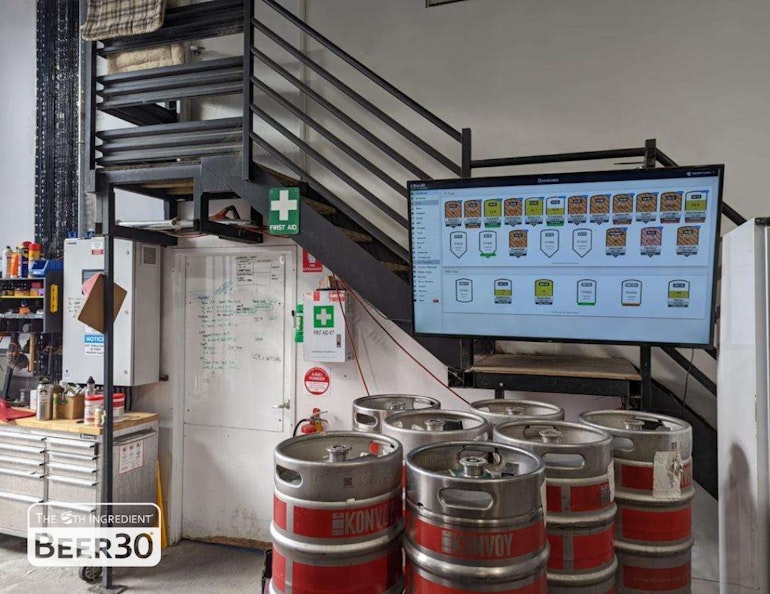 Conclusion
Overall, in addition to brewing great beer, staying competitive and profitable is of paramount importance. Beer30 equips breweries with the tools and insights necessary to optimize processes, manage inventory efficiently, control COGS, save time, and boost sales and distribution.
When choosing the right brewery management system, make sure to understand the intricacies of implementation. With Beer30, you'll be up and running as quickly as a 90-minute on-boarding session.
As Will Glass at The Brewing Projekt, Wisconsin, USA said, "Implementation was simple… We did an hour or two training session with our management team then sat down our brewers for a lunch & learn and by the end of it our people felt proficient enough to hit the ground running. Initially we purchased iPads to help our crew keep information easily accessible but within a week most of them preferred to use their phone due to the simple user interface."
By implementing Beer30's brewery software, breweries can position themselves for success in 2024 and beyond, ultimately improving their bottom line and ensuring long-term viability in the industry.
Right now through December 31, 2023, Beer30 is offering two months free when you sign up for a one year subscription or 25 percent off your first three months. If you're ready to see why more than 450 breweries globally choose Beer30 for their brewery software system, now is the time to book a demo to see what brewery software can bring to your business in the years to come.
SPONSORED CONTENT