SPONSORED CONTENT
It's ironic, isn't it? The cheaper, more economical, and historically more available beer vessel - the aluminum can - is now worth its weight in gold. Brewers worldwide have been forced to both dodge and roll with punches dealt by can shortages that have only grown in severity and scope with precious few solutions in sight.
Breweries with labelers or sleevers inline are already ahead of the curve. Having this equipment on their canning line will at least allow them to continue to produce without a major disruption. They can purchase labels of their previously printed cans and at least get beer out of the tanks and onto the shelves, albeit at a lower margin.
Some of the biggest lights at the end of this appropriately cylindrical tunnel are outfits that have made can decoration their focus. Can brokers and decorators - whether they are shrink sleevers, label makers, or digital printers, are poised to be some of the saviors of an industry suffering from perpetual whiplash.
Ska Fabricating works with incredible providers of all of the above to automate their lines, increase their output, and operate at a speed capable of providing the brewing industry with some much needed aluminum product. In fact, Ska Fab is actually the biggest supplier of low and mid speed can decorating lines. We have a lot of experience with integrating shrink sleevers and labelers with new and existing lines, as well as supplying the depalletizers, conveyance, and palletizers that you see on digital printing lines.
All of these can decoration methods are going to be pivotal in pulling small to mid-sized breweries out of what could have been a final blow to their supply chain. However, we want to shift our focus to one of these can decorating methods in particular: direct-to-can digital printing.
Digital get down
Digital printing on its own is nothing new; the technology to print directly onto an aluminum surface has been available for years. However, in the last couple of years, the digital decoration of metal and plastic packaging has become more commonplace in the brewing industry due to the process' undeniable benefits. Digital printer manufacturers like Hinterkopf GmbH and Tonejet have been providing state-of-the-art printers to outfits all over North America and the UK, who are simultaneously creating and revolutionizing the craft.
The incredible flexibility that digital printing provides, with zero downtime between different sets of artwork, allows for very small runs of very high quality artwork. The turnaround time on these printed projects is impressively short, a benefit that specifically benefits craft brewers that often produce specialty or seasonal batches.
These prospects alone are enough to get packaging nerds (like us) excited. Combine that with the perfect storm of the last couple of years - the rise of the can, the explosion of the craft beer and RTD beverage scene, the emergence of a pandemic that flipped consumer behavior on its head, and a no-longer-looming can shortage that has order minimums skyrocketing.
One of those revolutionary digital printing businesses is Hart Print out of Montreal, Quebec, Canada. As the first organization that Ska Fab worked with on a digital can decoration line, they walked us through what their approach has been, and where they fit in today's chaotic yet auspicious packaging environment.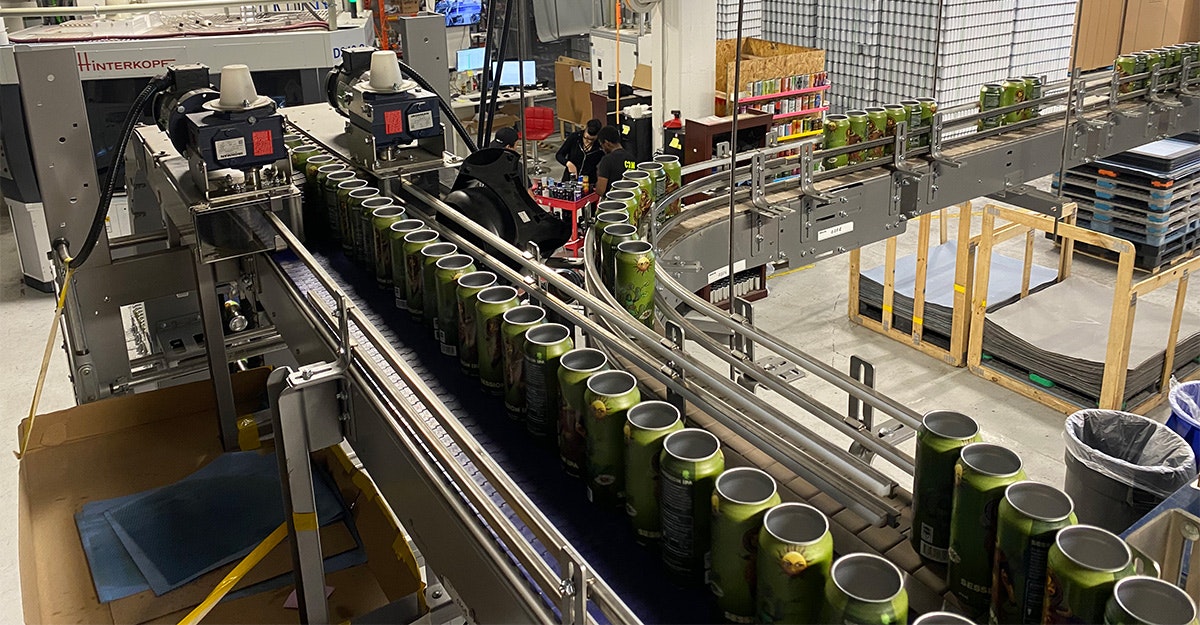 Size matters
The ability to decorate cans in small batches specifically became a central focus with the rise of craft beer, which is brewed purposefully in smaller amounts. Traditionally, beer cans were produced in huge volumes with high minimum order requirements, which simply didn't fit with the needs of the craft brewer. JP Paradis, Managing Director of Hart Print, used this gap as inspiration. "We realized that there were no options for the smaller microbreweries in terms of printing on cans. So [we started to] investigate alternatives on printing in small batches, and that's when we fell into the digital printing technology."
Everyone in the beer industry is painfully aware of the 1,020,000 pound elephant in the room. The shortage of cans that has waxed and waned in intensity over the past couple of years is causing the industry's most popular can suppliers to up their order minimums even more, essentially disqualifying the 5000+ beer barrels (BBL) a year breweries that were finally able to get to a point where a minimum order of a truckload made sense.
Digital printing offers a viable solution to this issue - it allows smaller breweries to continue doing business by ordering the cans they need in smaller quantities. With Hart Print's current can decorating line, "Print job change-over occurs at the push of a button, and the print results are perfect from first to very last copy. The cost structure in digital printing is predictable and linear, regardless of whether a single can or 100,000 are produced." This cost and time savings makes it possible for small to mid-sized breweries to purchase their cans in amounts that are realistic for them - a breath of fresh air for businesses that have been struggling with exponential minimum order increases.
Time is money
Direct-to-can printing minimalizes packaging materials, simplifies the production line, and reduces time to market - making workflow faster, more energy efficient, and more cost-effective.
Being able to load print jobs into a queue without the need to create and change printing plates or ink between designs is a game-changing facet of digital printing that has set it apart from other forms of can decoration. Because the artwork can be loaded, quickly revised, and replaced with a new design with the click of a iPad-esque button, printers are able to turn around new designs more quickly. In JP's words, "we also get to deliver extremely fast."
Quicker turnaround means breweries spend less time waiting for the cans they need to fill, and fast, efficient projects mean the volume of cans flowing through these digital printing businesses is staggering. According to Jay Bouvier, Director of Operations at Hart Print, "our printer can print 94 cans per minute, that is equal 100,000 cans a day, or 2.5 million cans per month. So that's a lot of cans going through our printer."
When businesses choose digitally printed cans, they're able to leverage this efficiency and flexibility to get their products on shelves, in stores, and into the hands of their customers faster than ever before - a competitive edge worth noting in today's oversaturated markets. Digital printing also allows customers to make last-minute changes and revisions to their designs without having to scrap and restart an entire order.
Quality over quantity
Reaching stores faster than your competitors is a good way to get a leg up as a scrappy brewery, and combined with high-quality branding and artwork, it's an effective way to stay ahead. Modern times have increased the emphasis on personalization and the value of individuality when it comes to brand. Having an eye-catching, unique package for your product is a great way to win new customers and create a one-to-one connection with existing ones.
"With digital printing we have a lot of advantages, we're able to print in small batches… and on top of that, we can offer some really cool branding techniques in terms of spot varnish, matte finishes, gloss, just stuff that no one in the industry has seen thus far," says Paradis.
The direct-to-can printing process tends to produce results that are more vibrant than traditionally decorated cans. Labels come very close to this quality, and even exceed it in some ways, but when breweries choose a method that provides them more time, flexibility, and access to smaller batches, it's much easier to experiment with new designs and create a striking package that customers will love.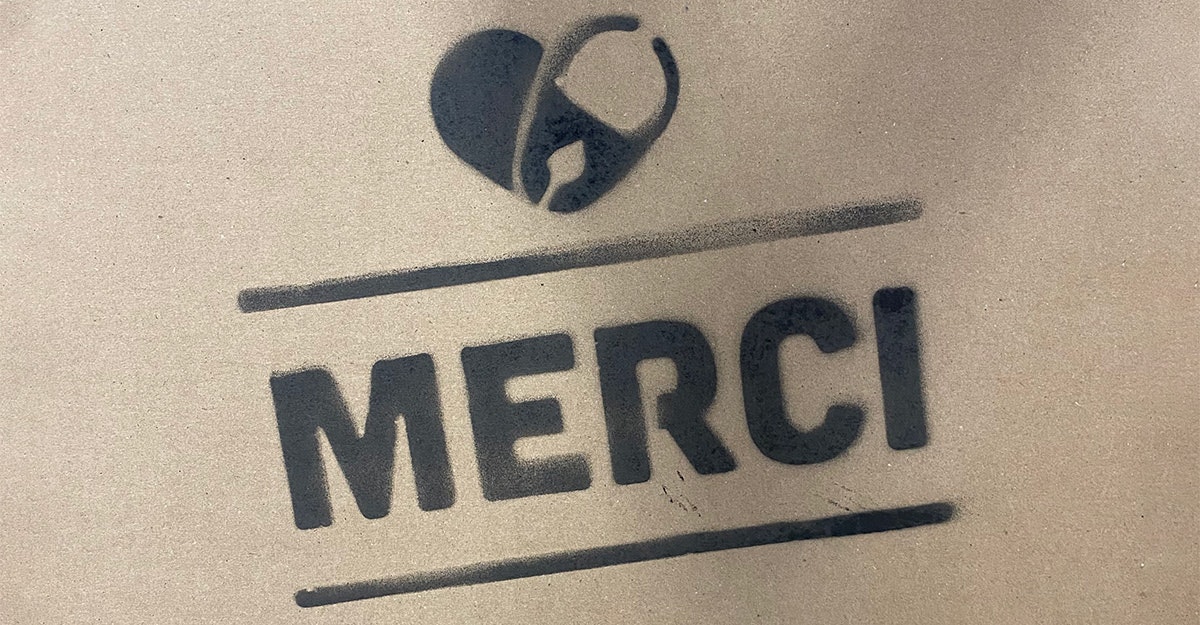 Doing it with Hart
We've been excited for the last couple of years to see the emergence of digital can printing because of our proximity to incredible companies that have been paving the way for digitally printed cans to go mainstream. Hart Print, the Quebec-based innovator in digital printing services to the beverage market – was the first company to offer digital printed cans in North America.
When they began their journey back in July of 2018, they came to Ska Fabricating for help with their first printing line, and we worked together to create what would become the blueprint for many more of their dream lines. "We were shopping for automation in order to get 94 CPM into the printer, so we needed to find conveyors, we needed to find depalletizers, we needed to find repalletizers… we talked to microbreweries in the area, and they're the ones that told us about Ska Fabricating," explains Bouvier.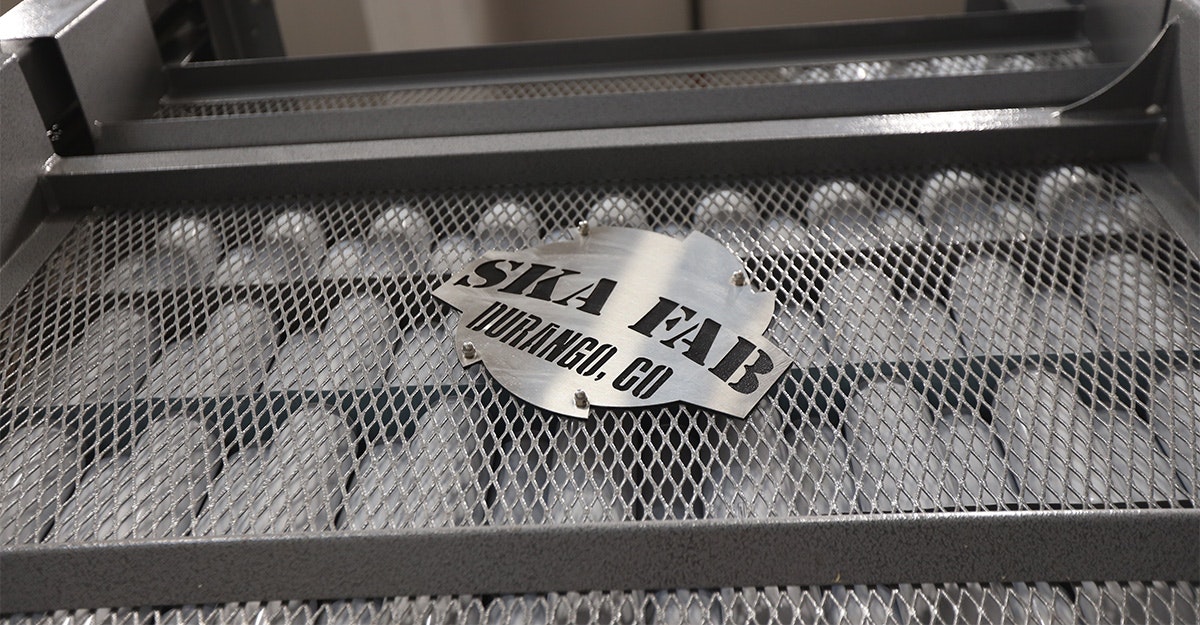 Working with Hart has not only solidified our understanding of the importance for businesses like theirs, it's opened our eyes to how Ska Fab can help can decorating outfits like them automate their processes, hit their production goals, cut down on manual labor, and even add a layer of safety to the entire operation. Juliana Garcia, Director of Value Chain and Human Resources at Hart, believes that "...the Ska equipment allows for a very automated process that really reduces the stress and manual labor in our production operations, and really help our operators to focus exclusively on the printing process, which is really our main capability, and just to rely on the autonomy of the Ska depalletizer and palletizer systems."
Paradis echoes this sentiment when he says, "This is why we love the Ska equipment, it's just super easy to use, super intuitive, it's all mechanical… after you see how all of it works, there is a lot of simplicity to the design. They do not overthink things, and that is exactly the Hart Print mentality - we don't overthink things. We are just hard workers, just like the Ska team, and we saw a lot of ourselves in them and that's why we ended up choosing to do business with them. They're just great people, a great team to work with."
Since beginning our work with Hart in 2018, the company has set some lofty goals for growth - and with good reason! We assume that with the current craft beer and RTD climate, more and more brewers will be turning to companies like theirs to ensure their survival. According to Bouvier, "Hart Print is going to expand here in Montreal, so now we've got one printer going with a Ska Fab repal and a Ska Fab depal, but by the end of next year we'll have two more machines, two more printers, which means two more depals, two more repals, and two more conveyor systems. So that is in the next year. In the next five years, we have an aggressive ramp of trying to achieve five sites with two machines per site, so we'll need partners that are going to help us reach those goals and Ska Fab are already helping us price and design the next line, and the third line will be the same thing. We are going to go to Ska, we like their support and we like their team, so we've got a good layout."
As the landscape of the beer industry continues to change and businesses are forced to adapt, we're confident in the promise of this new(ish) alternative to can decoration. Following years of steady growth in canned beverages, the exponential boom in craft beer and other RTD beverages, and a worldwide finger on the pulse on environmental issues, the prospects for digital printing outfits and other can decorators seem greater than ever.
SPONSORED CONTENT