SPONSORED CONTENT
In the three to seven seconds it takes for a consumer to choose products from the shelf, packaging is the first detail they notice. When brands choose glass as their packaging material, it gives their products the chance to be unique and unforgettable.
The need to innovate and be agile is crucial to beverage companies now more than ever, in light of the highly competitive space and the speed with which consumers' preferences change. Implementing new packaging designs can be cumbersome, ultimately extending lead times and delaying a product's arrival to market. This hurdle makes most brands think their choices are limited when it comes to their beverage packaging decision.
What if you didn't have to compromise on packaging? Is it possible to deliver your beverages in an innovative and premium packaging solution that keeps product flavor and offers an unmatched consumption experience, while still getting it to market in a timely fashion? Yes, it is.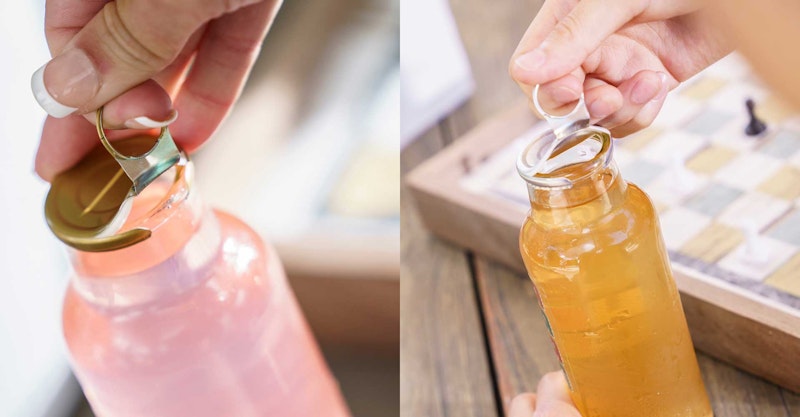 Get to Know Drinktainer™
Drinktainer, an innovative glass package from O-I, will help brands stand out on the shelves among today's commodity packaging and deliver that unmatched consumption experience. Drinktainer comes in 10oz Snifter design (amber and flint), as well as a 12oz (flint) and 375ml (flint) Straightwall design, perfect for a variety of beverage types. The wide-mouth opening highlights a beverage's full aroma and flavor, while the 42mm RipCap® closure creates a "pop of freshness" every time.
When products are packaged in glass, nothing interferes with their intended aroma or taste. "In our view, glass already provides a better drinking experience, but we wanted to see how we can take that one step further," says Sarah Brennan, North America marketing director for O-I. "We wanted to design something more unique than what you get out there today."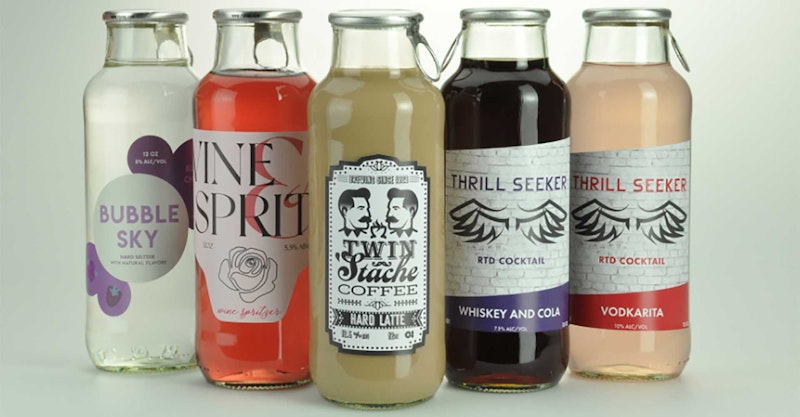 Drinktainer + Copacking Creates a New Advantage
Last month, O-I announced its partnership with F.X. Matt Beverage Company to help brands package their beverages in Drinktainer and disrupt the shelf.
"F.X. Matt is the ideal copacking partner, bringing experience, knowhow, and speed to market for brands seeking to leverage the superior design and sensory benefits of Drinktainer for their beverages," Brennan says. "Buying the necessary equipment can set a company back anywhere from $50,000 to $100,000 or more depending on the line, speed, etc."
Utilizing copacking with F.X. Matt reduces the cost of entry and increases speed-to-market of a new packaging type, making what may seem impossible, possible.
A Partnership Motivated by Innovation
F.X. Matt is no stranger to differentiating in the industry. They've been breaking barriers in the beverage space since their start in 1888.
"In our 135-year history, we have thrived by going to market with new and innovative beverages and packages that delight our customers and our consumers," says Fred Matt, president and CEO of F.X. Matt. "We look forward to building Drinktainer into a premium 'must have' beverage container with O-I."
Matt adds that they've always believed in reinventing themselves to give consumers what they want and stay ahead of the market.
Both F.X. Matt and O-I believe that glass packaging is the key to helping brands get ahead in a beverage market currently flooding consumers with options. "When you're in a sea of cans," Matt says, "having a unique and different vessel that's really cool-looking is going to pop and stand out versus everything else."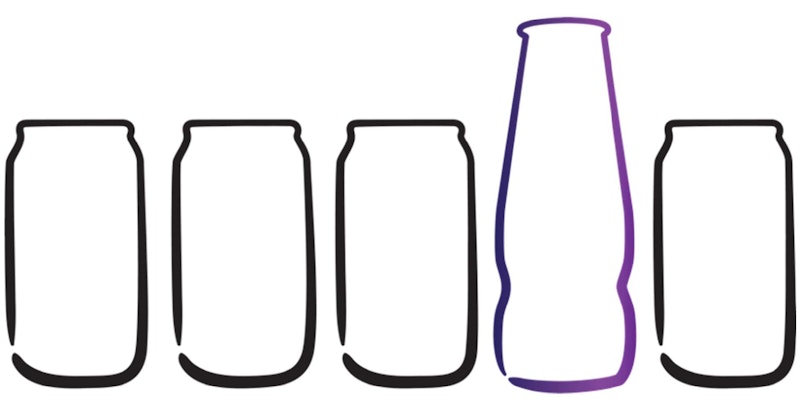 Brennan agrees. "Getting somebody to grab it and look at it is the first step," she says. "Drinktainer is something new and interesting that will automatically draw a consumer to explore it more."
With ability and industry knowledge from both sides, this partnership certainly seems like a win-win.
Disrupt the Beverage Industry with Drinktainer
Interested in taking your products to the next level? Contact O-I to learn how this copacking partnership offers a complete packaging solution to differentiate your brand, streamline innovation, and increase speed-to-market.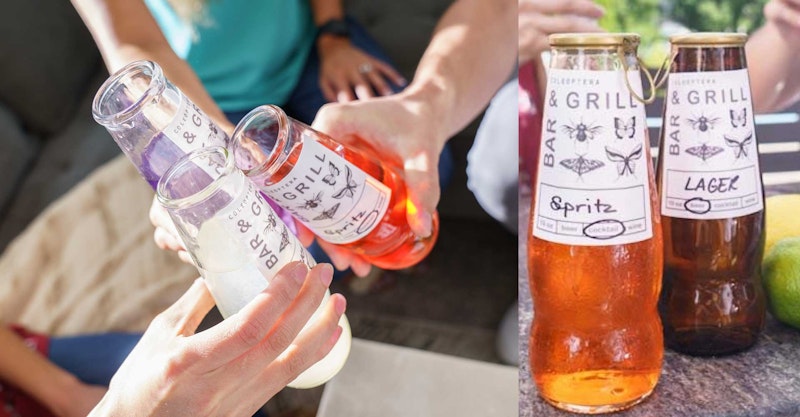 SPONSORED CONTENT