SPONSORED CONTENT
A Shift in Demand Toward Cans
In recent years, aluminum cans have surged in popularity. What once was viewed as the primary vessel for cheap macro products is now the preferred packaging format for premium craft brands in nearly every beverage category. This is largely due to the benefits that cans offer: higher quality, lower cost, operational flexibility, and infinite recyclability. Combined with a shift in consumer demand and a rise in to-go packaging, it's no surprise that more than two-thirds of all new beverages are packaged in aluminum cans.
However, when it comes to evaluating cans for multiple beverage types, are all things equal?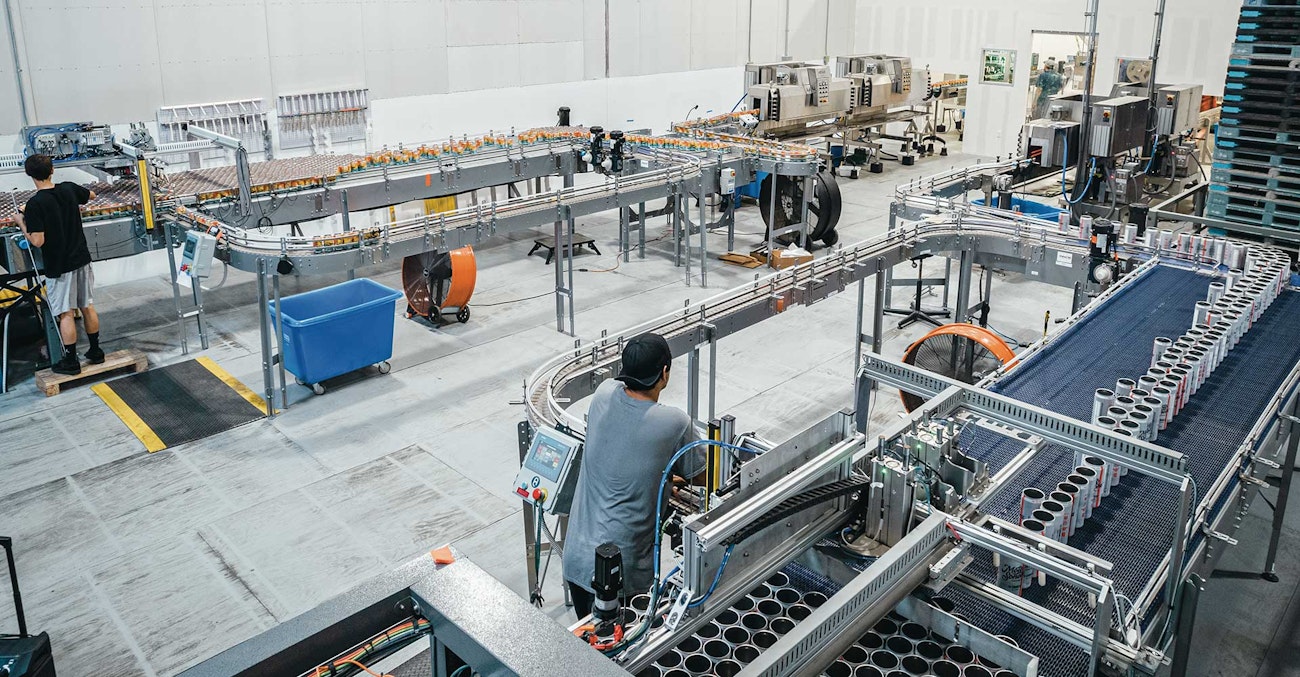 Key Considerations in Can Packaging
According to the Association for Packaging and Processing Technologies, 35 percent of consumers are turning to beverages to incorporate functional ingredients into their diet. In addition, consumers are placing increasing value on convenient formats such as single-serve and ready-to-drink packaging. This has led beverage producers to expand their product portfolios, introducing more new styles and ingredients than ever before. In effect, packaging options are advancing as well.
When entering into or expanding can packaging, it's important to evaluate the fundamental aspects of the vessel itself in relation to the contents and brand requirements of each product offering. This includes careful consideration of can availability, decoration style, and—most importantly—product-to-package compatibility.
While small and/or slim format cans provide differentiation on retail shelves, it is important to realize their production is batched and largely limited compared to readily available "core can sizes" (12 oz standard, 16oz standard, 12 oz sleek, and 7.5oz sleek). In conjunction, batch size and packaging frequency are critical to forecast as they directly relate to minimum order volumes and cash flow or storage requirements, as well as accessibility to various can decoration options.
Blank aluminum cans, also known as brite cans, offer maximum production flexibility. When paired with pressure sensitive labels (PSLs), producers can align production and sales volumes for nearly any order quantity at a relatively low price point.
As batch-size and/or decoration requirements increase, shrink-sleeve cans become a viable option. Order quantities remain low—often at one-half pallet—yet decoration capabilities increase with 360-degree, full-color labels in multiple varnish options.
Digitally printed cans are a third decoration option, offering full coverage print capabilities at low minimum quantities, but with a higher price point than shrink-sleeve cans. At the largest order volumes, one truckload or more, offset printed cans are the final and most economical decorated can option.
Understanding Product-to-Package Compatibility
While accessibility and aesthetics are important for brand development, the most critical and often overlooked consideration is product-to-package compatibility. This is determined by chemistry and threshold calculations involving the recipe formulation of the beverage in combination with the production specifications of the can, particularly the internal liner.
Because the walls of a can are so thin, contact between its contents and the raw aluminum material will result in metal corrosion and leaky cans. To prevent direct contact and avoid this deterioration, beverage cans are traditionally sprayed with an internal coating during production at speeds up to 400 cans per minute.
For many beverage products, product-to-package compatibility is of no concern utilizing this application technique. However, compatibility chemistry should not be overlooked as liner formulation, application consistency and thickness can vary by manufacturer and/or beverage type. For example, it has been determined for can packaging that when pH is high and Cl concentration is low, corrosion is less likely to occur. Conversely, beverages with high organic acids content (acetic acid, lactic acid, etc) or high salt concentrations may be prone to more rapid corrosion.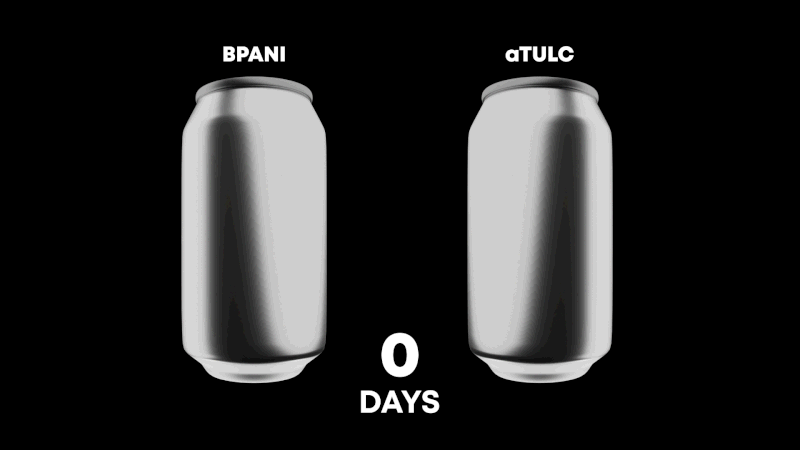 For beer products, corrosion is less likely to occur due to the fact dissolved oxygen is consumed more quickly, however, for other beverage types such as wine, corrosion can easily occur if pH is low and the concentration of free SO2 is high.
Failure to properly evaluate product-to-package compatibility with each product may result in devastating quality concerns stemming from corrosion which eats at the can and liner from the inside out. This concern only compounds in storage as leaking product drips down to affect the unprotected, outside walls of aluminum cans below resulting in a cascading effect of corrosion and increased can-body failures.
So, how does a beverage manufacturer expand to brewing "beyond beer" and successfully pursue can packaging for all beverage types—including seltzers, RTD cocktails, wine, and more? Luckily, domestic can supply is diversifying to better accommodate a wider array of packaged product.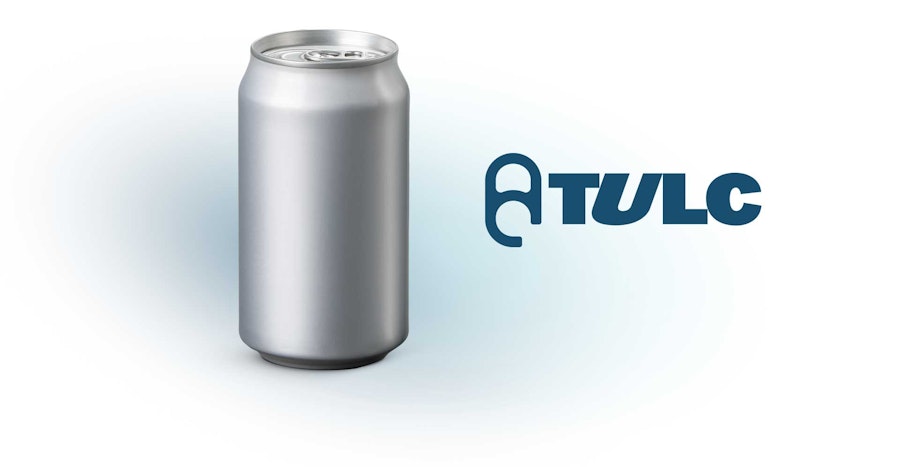 A New Can is Coming
In 2022, American Canning, an Austin-based can-packaging company, is opening a state-of-the-art can manufacturing plant to support premium craft brands in all beverage markets. This facility will introduce aluminum Toyo Ultimate Can (aTULC) packaging to the United States for the first time in a brand-new, compact-concept can manufacturing line.
Toyo Seikan Group Holdings in Tokyo developed the award-winning aTULC as an innovative alternative to traditionally manufactured aluminum cans. Rather than applying internal-only coatings by high-speed spray application, aTULC cans are made from pre-coated aluminum sheet. This creates a more consistent and robust barrier between the raw aluminum and the can contents, internally and externally, which is particularly beneficial for storing higher-acidity products. Pre-coating also eliminates the need for water and any lubricating or washing chemicals within the manufacturing process. Added benefits of the aTULC liner include minimal flavor absorption and drastically increased shelf-stability for hard-to-hold products.
While the concept of compact can-making and aTULC technology may be new within the United States, it is a trusted technology with more than 20 years of proven application throughout the globe—the perfect expansion of quality packaging product for innovative craft brands.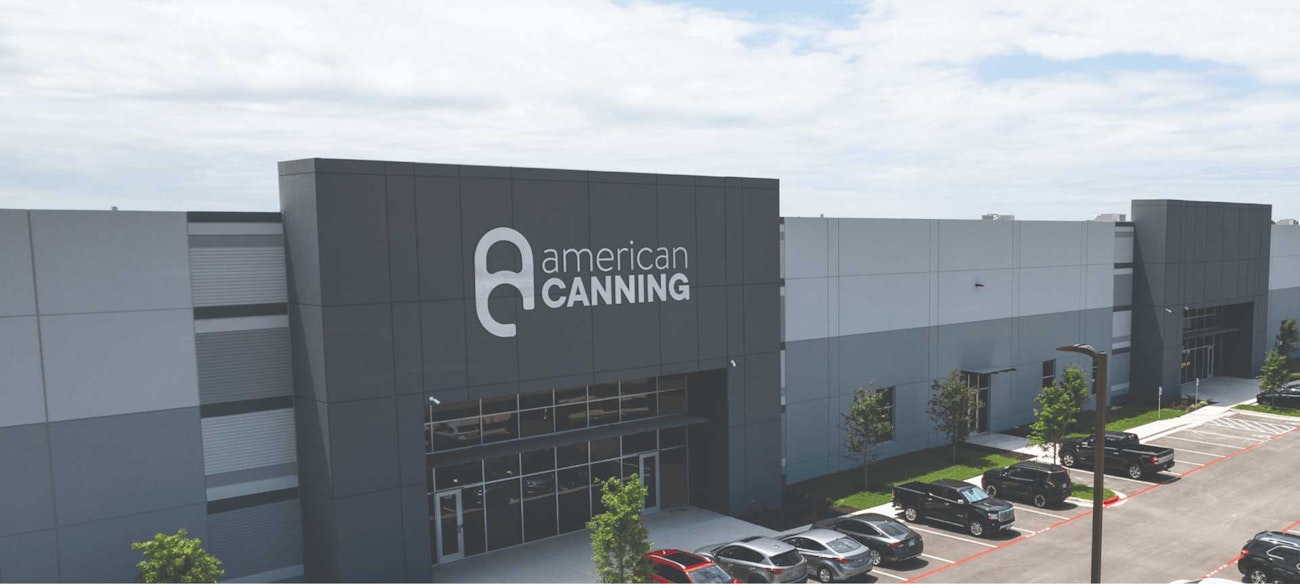 Selecting A Packaging Partner
The final consideration should be selecting a packaging partner. In many instances, the true value of a product isn't found in the cost alone, but rather in the quality and holistic service that a vendor can provide.
For 10 years, American Canning has stayed true to adapting to industry needs and adopting product offerings that align with the craft industry. Now more than ever, we are positioned to evolve with innovative packaging concepts that match our customers' needs. To inquire about American Canning's new printed can offerings, visit americancanning.com or contact [email protected]
SPONSORED CONTENT