SPONSORED CONTENT
Noon Whistle, a dynamic brewery founded in 2014 in the Chicago suburb of Lombard, recently found itself facing a common and widely known inhibitor of rapid growth: the challenge of keeping up with demand. To meet that growing demand, they had to increase the speed of their canning line and figure out how to multipack their beer efficiently, keeping costs in mind.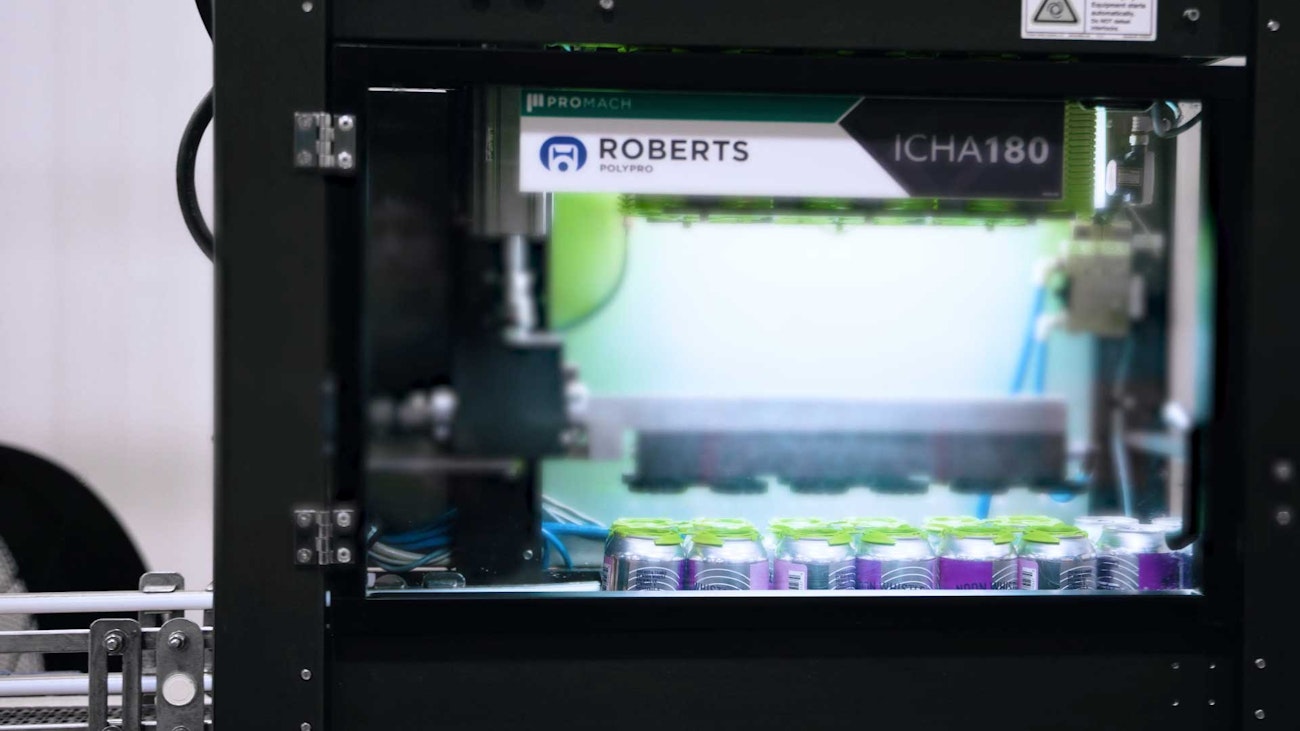 When they started canning, Noon Whistle was looking for multipack handles that are eco-friendly, easy for customers to use, and have vibrant colors. But they were also looking for great customer service and reliable packaging solutions. Noon Whistle cofounder Paul Kreiner says that one of their biggest concerns when switching suppliers was the customer experience with the handles—can security, colors, and other potential problems. Today, Craft-Pak has checked all their boxes.
With sustainability in mind, Noon Whistle made the choice to use Craft-Pak carriers, which are 100 percent recyclable and use up to 30 percent less plastic than competing HDPE plastic multipacks. They were also looking for secure carriers that their customers would enjoy. Craft-Pak has a customer-friendly, patented T-tab design for easy removal of cans.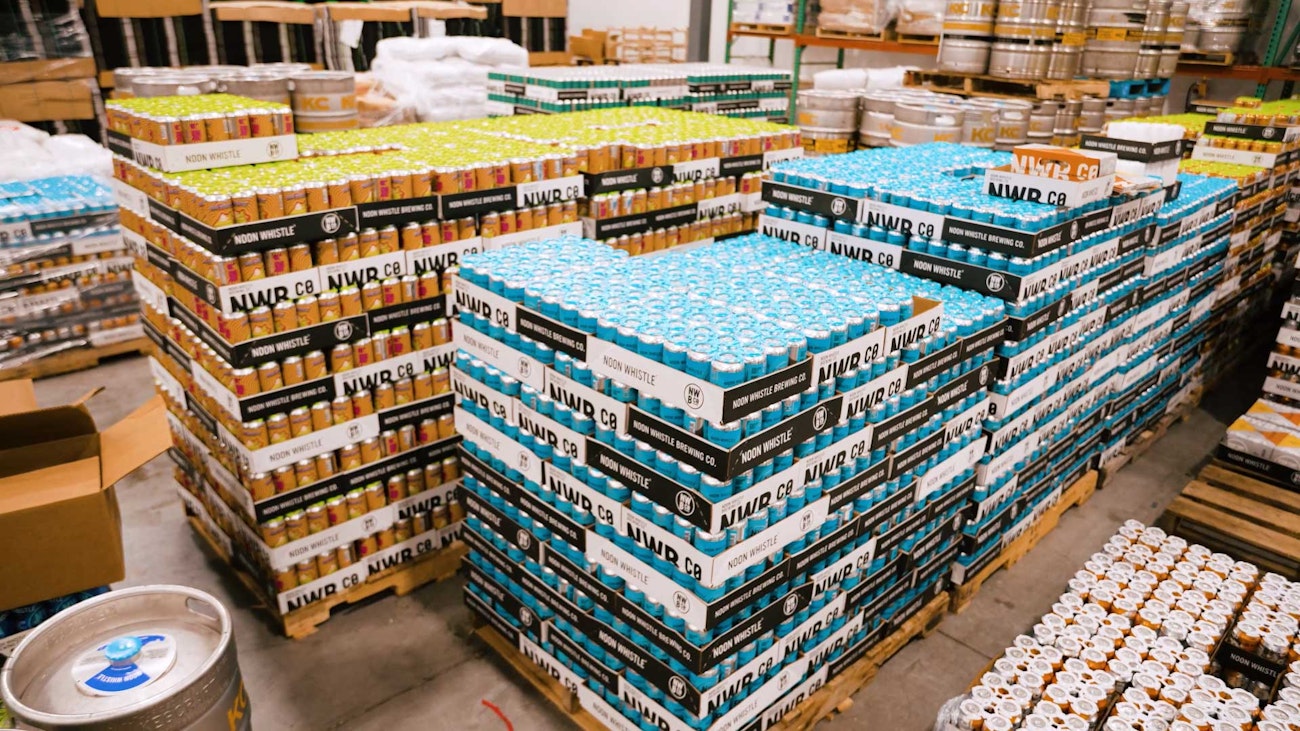 Switching suppliers can be challenging, especially when equipment is involved, but Noon Whistle was happy with the customer service they received at every step. When they found Roberts PolyPro and started using Craft-Pak carriers, they landed a true packaging partner.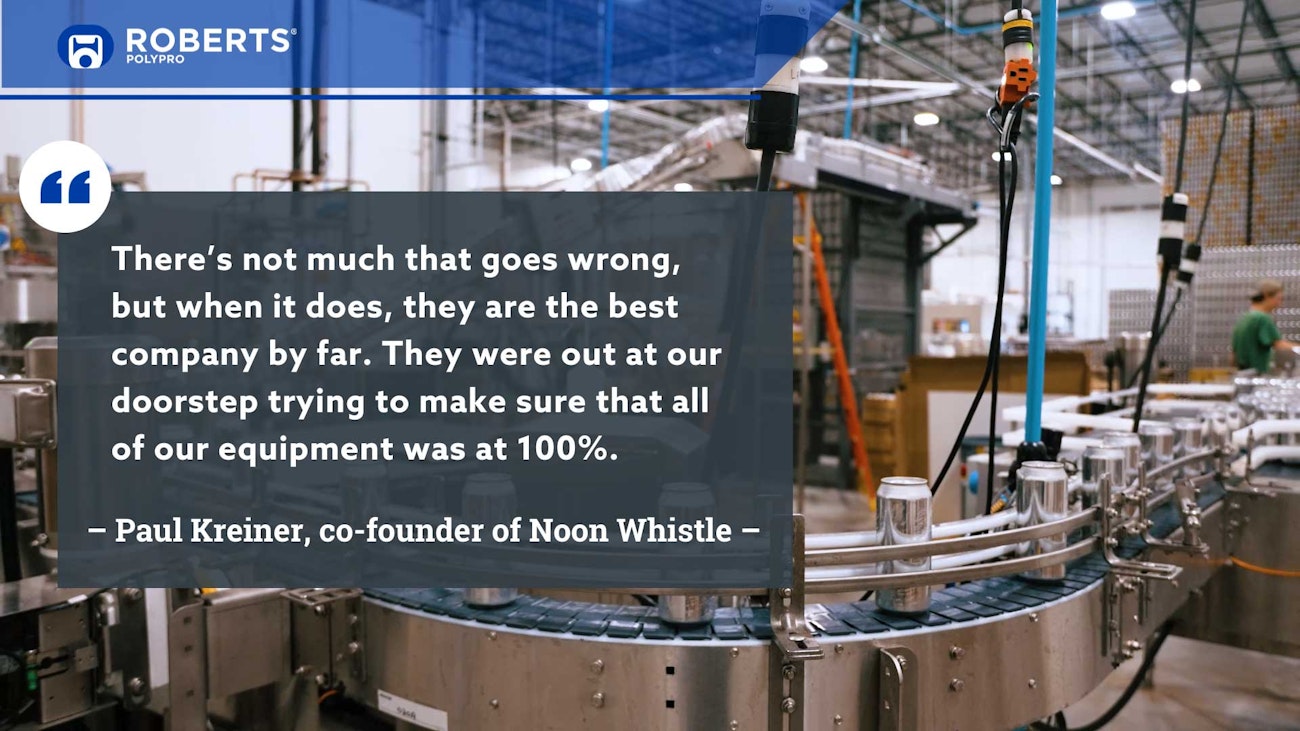 Before, their production lines were running at a modest 25 cans per minute, limiting their capacity to reach customers. However, their packaging operations took a turn when they switched to Craft-Pak can carriers and a Roberts PolyPro applicator, supporting increased speeds of 100 cans per minute. With a true partner in packaging, Noon Whistle is able to keep their lines running at the speeds they need to meet demand. Using the ICHA-180 applicator, their packaging lines run at about 6,000 cans per hour.
With successful locations in Lombard and Naperville, Illinois, the Noon Whistle team enjoys brewing fan favorites and experimenting with new flavor profiles. With the right packaging partners, they've been able to share their products beyond their tasting rooms by efficiently canning them and distributing throughout Illinois, Wisconsin, and Minnesota.
If you're interested in exploring the same multipack products as Noon Whistle, click here to learn more.
SPONSORED CONTENT