Subscribe to the Craft Beer & Brewing Podcast:
The Referend Bier Blendery uses its own mobile coolship and other people's breweries to create spontaneously fermented beers. In this episode, founder James Priest talks about process, pitfalls, and working in the elements and his relationship with farmers to secure the best produce possible. From pre-acidification methods, to using the right wood, Priest dives into his methodology.
This episode is brought to you by: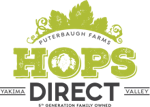 Hops Direct: Five generations of hops grown in Yakima Valley, Washington, sold directly from our farm to you. Skip the middleman, go for the farm fresh green! Our hops are harvested, processed and kept in cold storages here on our farm until shipping straight to you. Find 100+ domestic and imported varieties in Pellet and Leaf year-round on our website by the pound at wholesale pricing. Thanks for supporting family-owned - shopping small is a BIG deal. www.hopsdirect.com | [email protected] | @hopsdirect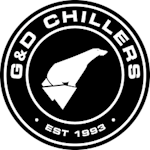 G&D Chillers: As the brewing industry's premier choice for glycol chilling, G&D Chillers has set the standard on quality, service, and dedication to their customer's craft. For 25 years G&D has led the way on innovative solutions that match their brewing customers immediate and future needs. With a wide selection of custom built chillers; G&D offers the Nano chiller, the perfect solution for Nano breweries all the way up to their larger capacity units like the Vertical Air Chiller, built for higher volume operations. Contact G&D Chillers today for your chiller sizing needs at 800.555.0973. Reach out online at Gdchillers.com


Tavour: Tavour is the tastiest way to explore the world from the comfort of your home. Select delicious craft beers on the Tavour app that you cannot find in your area and get them delivered right to your door. It's not a beer of the month club where you end up with lagers you have to give to your grandpa. Download the free Tavour app today and get $10 in beer money with code "brewing".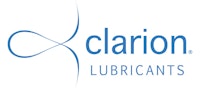 Clarion Lubricants: Clarion Lubricants, balancing barley and hops is your expertise, food-grade lubricants is ours. The team at Clarion knows that when it comes to making great beer, you're the expert, and when it comes to supplying food-grade lubricants backed by service-oriented professionals, they're the experts. Clarion will work with you to create an efficient lubrication program that helps protect your brewery. To speak with an expert dial 1-855-MY-CLARION (855-692-5274) or visit clarionlubricants.com. Clarion Lubricants. The expert that experts trust.