Subscribe to the Craft Beer & Brewing Podcast:
The brewpub model might be seen by some as a relic of craft beer's past, but it's actually a helpful barometer of what is happening among customer preference. This week Mark Edelson, one of the cofounders of Iron Hill Brewery & Restaurant, now with nearly 20 locations in the east, talks about why staff training is important, a useful path towards a brewing career, and how sometimes you need to get out of a comfort zone to be truly successful and grow a business.
This episode is brought to you by: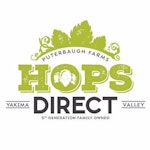 Hops Direct: Five generations of hops grown in Yakima Valley, Washington, sold directly from our farm to you. Skip the middleman, go for the farm fresh green! Our hops are harvested, processed and kept in cold storages here on our farm until shipping straight to you. Find 100+ domestic and imported varieties in Pellet and Leaf year-round on our website by the pound at wholesale pricing. Thanks for supporting family-owned - shopping small is a BIG deal. www.hopsdirect.com | [email protected] | @hopsdirect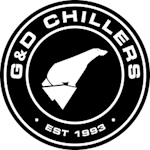 G&D Chillers: As the brewing industry's premier choice for glycol chilling, G&D Chillers has set the standard on quality, service, and dedication to their customer's craft. For 25 years G&D has led the way on innovative solutions that match their brewing customers immediate and future needs. With a wide selection of custom built chillers; G&D offers the Nano chiller, the perfect solution for Nano breweries all the way up to their larger capacity units like the Vertical Air Chiller, built for higher volume operations. Contact G&D Chillers today for your chiller sizing needs at 800.555.0973. Reach out online at Gdchillers.com


Tavour: Tavour makes it possible to access and discover the highest-rated craft beers from all over the world through the free mobile app. Twice a day you get access to a new limited beer from an independent craft brewer. Imagine sipping a Vanilla Ice Cream Stout from Wild Leap Brewing in Georgia or Juicy Bits IPA from WeldWerks in Colorado. Join the independent beer community today and get $10 in beer money with code "brewing".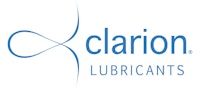 Clarion Lubricants: Clarion Lubricants, balancing barley and hops is your expertise, food-grade lubricants is ours. The team at Clarion knows that when it comes to making great beer, you're the expert, and when it comes to supplying food-grade lubricants backed by service-oriented professionals, they're the experts. Clarion will work with you to create an efficient lubrication program that helps protect your brewery. To speak with an expert dial 1-855-MY-CLARION (855-692-5274) or visit clarionlubricants.com. Clarion Lubricants. The expert that experts trust.