Chatting with some of the country's key producers of India Pale Lagers (IPL) quickly catches one up on the beer world's current volatility, particularly when it comes to hops.
"I would say that the average consumer who has had Hoponius [Union] over the past six years probably believes that beer is as hoppy or less hoppy than when we first brewed it six years ago," says Jack Hendler, cofounder and brewer of Jack's Abby Craft Lagers in Framingham, Massachusetts. "The reality is that we've doubled the hopping rate over the past six years."
Hendler is specifically referring to the brewery's dry-hopping additions for their flagship IPL (resulting in a 75 percent increase in total hops used when factoring in kettle additions). Hoponius Union has been a part of the brewery for the past seven years, first brewed as Jack's Abby's fourth batch, and has since led to many different iterations on the lager-yeast-plus-hops spectrum. The brewery was one of the earliest committed explorers of IPL, offering year-round availability plus variations, and launched a 16-ounce-can format of Hoponius in March.
Jack's Abby's other IPLs, much like Hoponius, have gradually evolved over the years. The brewery offers a second, lesser-volume, year-round IPL (at slightly higher bitterness and ABV) called Excess. Hoponius riffs have included Hoponius on Holiday, with more tropical hops focus, and the new Hoponius on Safari, with Cambodian-inspired additions of ginger, galangal, and kaffir lime. The brewery offers IPL variations at least quarterly, from session-strength up to imperial, such as Mass Rising and Kiwi Rising, the latter emphasizing bold New Zealand hops.
"We kind of have the spectrum, from session to IPL to double," Hendler says of the current rotation. "About a quarter to a third of our production is hoppy lagers." Exploring the use of lager yeast with IPA-level hopping worked well with Jack's Abby's core customers, and seven years back, it was relatively untouched terrain. "We really thought it was kind of the evolution of West Coast IPA," Hendler explains. "West Coast IPA to us was getting super clean, super dry, super bitter. We're like, 'How do we push that even further?' What we've liked about using lager yeast is the pure attention and focus on hops flavor and character, where you kind of remove a lot of the yeast character."
For the moment, just note that "super clean, super dry, super bitter" is the polar opposite of the current hazy/New England–style IPA trend. Well-made IPLs can be hugely expressive, pristine showcases of hops character—but they also face a variety of unique challenges in the wider marketplace.
For one, Hendler highlights, "A lot of people don't know what IPL is."
Legal requirements prohibit the brewery from writing "India Pale Lager" on labels without adding similarly sized "Made in the U.S.A." clarifying text or other workarounds. And Jack's Abby also found that the receptivity for IPLs in more distant markets is significantly affected by the quality of whichever IPL brands arrived first and helped set consumer expectations.
"While Hoponius is really strong for us in Massachusetts, it doesn't translate as well in other markets because it's not considered a local hoppy beer," Hendler explains. One other challenge for hoppy lagers is the extended lagering periods they often go through, ramping up production costs relative to ales that finish in a few weeks. "It's a real investment on our end to keep [Hoponius] going and keep it strong and make it as big of a product for us as it is."
West Coast Lagers
On the opposite coast, Sudwerk Brewing Co. in Davis, California, is seeing a lot of similar challenges: raising awareness of hoppy lagers and allowing for longer fermentation times in a world that accommodates IPA. Sudwerk's lagers go through primary fermentation for ten to fourteen days, for example, followed by two to four weeks of secondary—resulting in a general start-to-package window of thirty to fifty days. "We planned for that," reflects Operations Manager Trenton Yackzan of the ongoing market challenges for creating and building IPL brands. "But that definitely doesn't make it any easier."
Sudwerk is one of the other key players focused on the hoppy-lager space, starting out as a German-style brewery in 1989 before rebooting the brand around American lagers in 2013. More than 90 percent of Sudwerk's production is lager (the only ale yeast in their portfolio being for hefeweizen), and all of those lagers are fermented with a single strain of lager yeast.
"We were able to find a proprietary strain when we bought the brewery," explains Yackzan. "One of our investors had a proprietary strain that he'd been banking that he had from a defunct brewery in Germany. So it was like a 100-year-old lager yeast strain."
Sudwerk's flagship offering is California Dry Hop Lager, a helles featuring Pacific Northwest hops that also served as a precursor to the brewery's year-round lineup of hoppy West Coast Lagers (read: IPLs). The best-selling beer in the West Coast Lager series is Cascaderade India Pale Lager, brewed with Cascade, Chinook, and Amarillo hops, followed by The Big DIPL, a "double imperial pale lager" focused on Galaxy hops.
While the series is traditionally packed in 22-ounce bombers, The Big DIPL recently went in 12-ounce sixers at a price point of $12.99, and it's slowly but surely becoming the brewery's number-one West Coast Lager SKU, Yackzan adds.
Short's Brewing Company in Bellaire, Michigan, is one of the handful of other breweries to spend significant time exploring the IPL category in recent years. "We've made ten IPLs in the past six years within this model," Head Brewer Tony Hansen notes of the prolific Short's lineup. "Three of these IPLs have been packaged releases, the others just in kegs." While they brewed other hoppy lagers previously, their first official IPL was MMMKay back in 2012.
"In my opinion, it's best to keep the malt bill simple and ferment the beer like a classic lager," Hansen reflects of those IPL experiences. "I prefer big dry-hop additions and avoid going too heavy on bittering additions. No one likes a light-bodied scorcher!"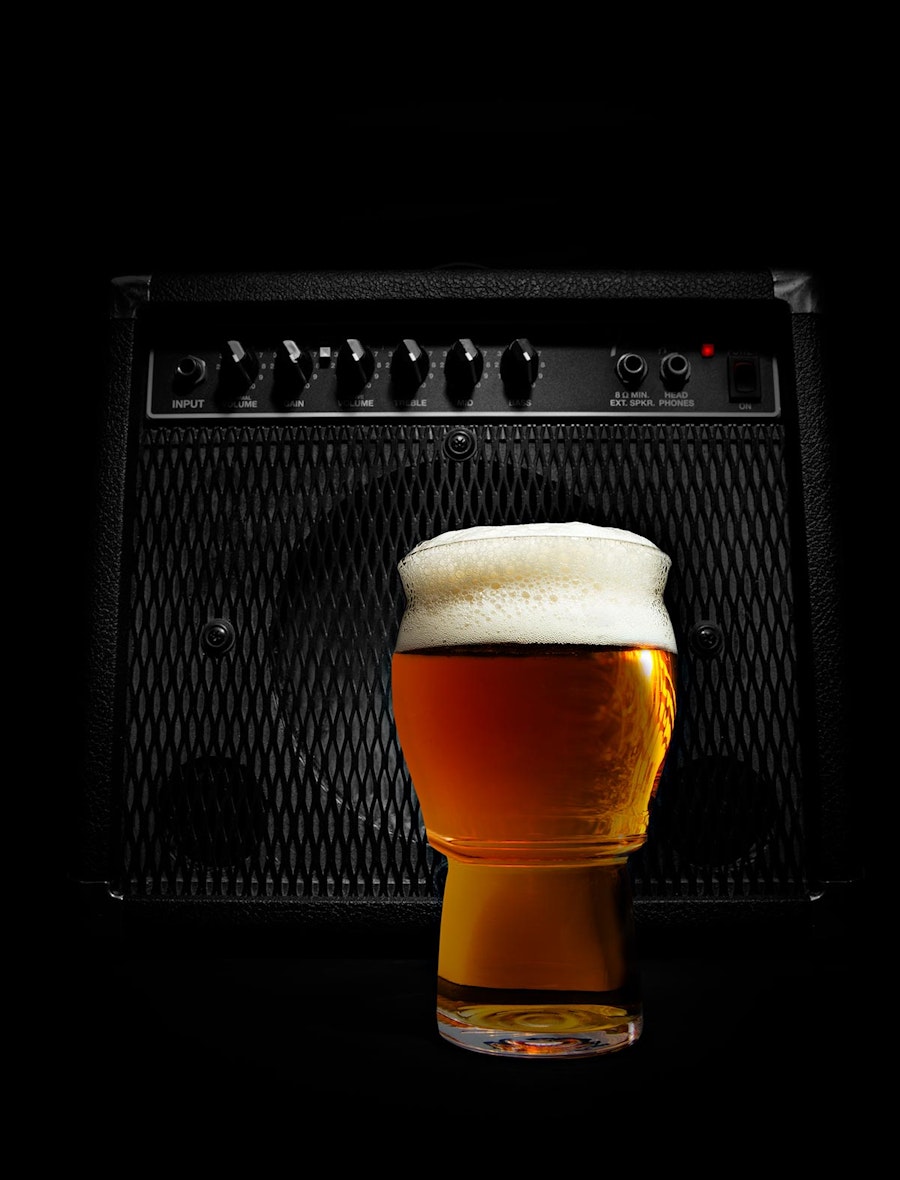 The Haziest of Horizons
As consumers continue to gravitate toward fruitier, less-bitter, hazier IPAs, Sudwerk and Jack's Abby have both been exploring the haze. "We're actually doing a hoppy and hazy lager program," Yackzan says of Sudwerk, "which is going to be draft only, and a select few will be put in 16-ounce 4-packs and mostly sold out of our taproom." While the West Coast Lager series is growing, their Pilsner is paying the bills right now. "The West Coast Lagers are feeding more of the innovation side and keeping us relevant. That's how they're working together."
Jack's Abby has been experiencing similar tides. "As we've been growing, we've seen a trend toward some of our more traditional lagers, as far as percentage of business," says Hendler.
"The trend is definitely away from IPL. It's toward New England style," he adds. He mentions that in the instances that they have made a "New England–style IPL," the clean fermentation and subtle hops character (i.e., the key reasons for making an IPL in the first place) tend to get lost because beers with that much yeast, etc., are often so fruity and murky that it's hard to tell lager from ale.
But the future may not be entirely turbid. Hendler recently visited Cerveja Avós—a newly launched Brazilian brewery that focuses on IPLs—and brewed a collaboration IPL called Good Morning Granny, made with coffee, lactose, and tapioca.