SPONSORED CONTENT
To truly understand what is effective in your business, you need a point-of-sale (POS) system that tracks data and gives you access to it at any moment. The right data will help you save money and allow you to make proactive decisions on staffing, menus, production schedules, events, and overall business operations.
From production to the tap wall, back of house to your guests' mouths, does your POS give you the information you need for a smoothly running operation?
Let's examine the top seven POS reports and why they are so crucial to the success of your business.
1. Ounces Poured
What is it? How many ounces were poured—by size, and by time.
Why does it matter? Your taproom is your showroom. Track trends in what's selling to drive production schedules, marketing, and even distribution.
OK, give me an example. Your data show that in the last week you poured 1,000 tasters and 200 pints of the Hazy. Meanwhile, you poured 1,000 tasters and sold 950 pints of the Gose. Which beer was better received? You've got it: the Gose. You could increase production on that Gose and start pushing for distribution.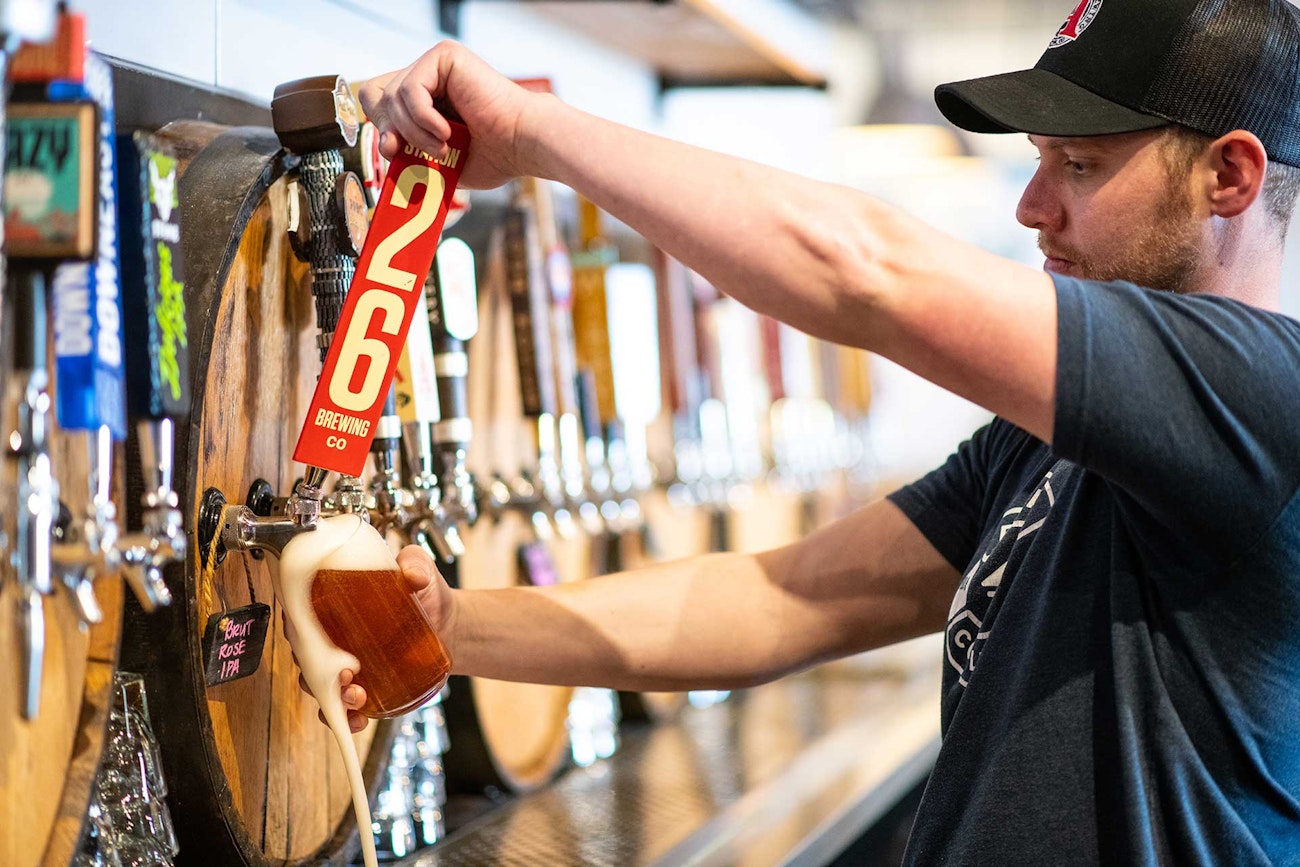 2. Hourly Total Sales
What is it? Total orders by hour of the day.
Why does it matter? Hourly sales data help you plan ahead. Track trends over time to know what you're selling, and when you're selling it. Staff up when you're typically slammed, and build marketing and events to incentivize visitors when you're typically slow.
OK, give me an example. You already had a sense of it, but once you looked at the data, it's clear: Tuesday and Wednesday 2 to 4 p.m. is slow. Staff smarter—instead of your typical one-bartender-plus-two-servers setup, cut overhead and schedule one bartender and one floating server. Now, what can you do to get guests in seats? Perhaps run a teacher's special to incentivize afternoon grading parties, and advertise it to the local schools.
3. Hourly Sales by Product
What is it? Sales by product, by hour of the day.
Why does it matter? Make informed menu decisions and keep food costs down with hourly sales by product. Importantly, this report shows you when the product was ordered, not when the payment was transacted—your happy hour guest may stay till close, and you'll want to know what they're ordering and when, not when they paid for it. With reports that show the exact time each product is ordered, you can curate timed menus with only the most popular menu items. No more keeping extra ingredients in stock and wasting unused food.
OK, give me an example. You love the pear flatbread, Mom loves the pear flatbread, but it turns out your happy hour crowd does not. Strike the pear flatbread and minimize your happy hour menu to just the items that sell again and again. (And save those pears for you and Mom.)
4. Weekly Sales
What is it? Total sales by day of the week.
Why does it matter? Maybe you're freshly open (congrats!) and don't have a ton of historical data, or you're coming off a pandemic year where each business day was a mystery. Understanding trends each day of the week helps you to make proactive decisions to help boost sales and keep your business relevant.
OK, give me an example. You're seeing a trend of low sales on Tuesdays; it's barely worth it to keep the doors open and one person on staff. What do you do to get guests in seats? That might be the perfect day for trivia! Use your loyalty program to send out offers redeemable only on that day, and build hype for your new weekly trivia night.
5. Employee Performance
What is it? Total sales by each employee, and by product category.
Why does it matter? Though you're often on the ground with your staff and get firsthand experience of what they're up to, the data will highlight your best performers. Use total sales by employee to make informed staffing decisions, or to know when to create incentives for more engagement. A little friendly competition among staff to encourage upselling can add some fun to the workday.
OK, give me an example. Pat's sales are consistently higher because they're always sending guests home with a six-pack to-go. You want Pat in your busiest venues on a Friday night. If you want your staff to sell more packaged beer, have Pat share their secrets. Then start rewarding staff with the highest to-go sales with weekly growler bonuses.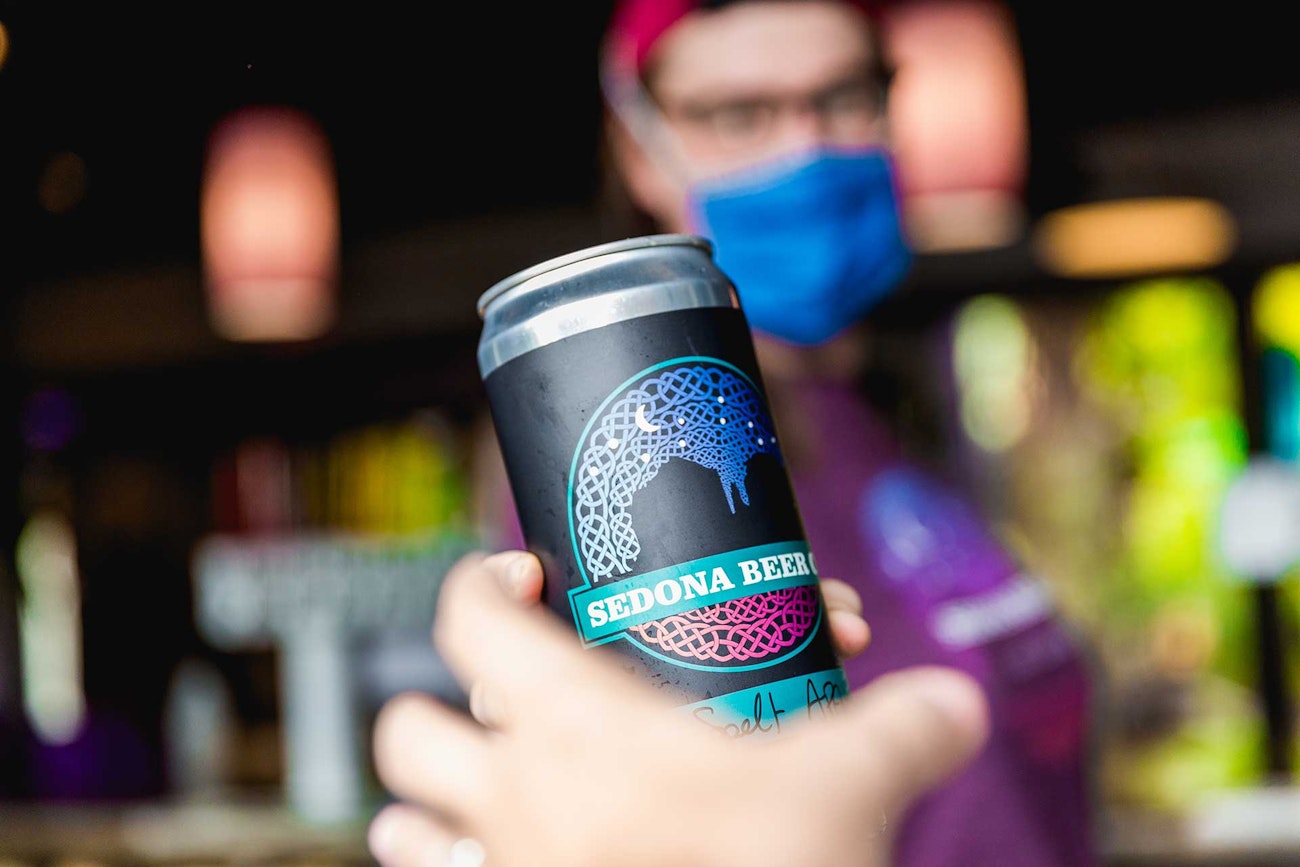 6. Comps
What is it? Total discounts taken, itemized.
Why does it matter? Find areas of waste in your business, and eliminate them to increase your bottom line. Comp reports show trends of different problems that, in the moment, were quickly remedied with a comp or discount. Creating specific comps for typical situations gives you key insight to ways you can optimize your business.
OK, give me an example. A guest tells you a beer tastes off and wants a different one—there's a comp for that, and it might be time to QA that keg. A bartender poured the wrong drink—there's a comp for that. The kitchen is swamped, and guests complain about the wait—there's a comp for that. At the end of the month, you see a rising trend of "slow kitchen" comps, and you start a conversation with your chef on how you can better support their kitchen operations. Turns out an extra hour of food prep would help them a ton—and it would be less costly than comping meals.
7. Tags
What is it? Tracking return on investment based on customized group tags.
Why does it matter? You have a beautiful, welcoming space that attracts groups of all kinds in search of their go-to meet-up spot—from classic car enthusiasts to knitting clubs. Tag each of their tabs with a descriptive tag so you can measure total sales from the group over time.
OK, give me an example. This year you decided to sponsor the local softball league's dues, with assurances that they'll come in after each game. Tag their tabs every time they come in to see their spend. Turns out, those softball players eat and drink a lot! The reports show a return on your investment, so be sure to sponsor them again next year.
Wrap Up:
Data matter. A lot! Starting with these seven top metrics, you'll be able to track what is working in your space, iterate, and wow your guests while improving efficiency.
There are many decisions you make when optimizing your taproom or brewpub, and POS should be at the top of your list. Learn more about why hundreds of taprooms across the country rely on Arryved as their Point of Service partner.

Founded in 2016, Boulder, Colorado-based Arryved is a point-of-service-based software company specializing in craft food and beverage: breweries, brewpubs, cideries, distilleries, wineries, and non-brewery taprooms. In four short years, it grew from being an idea on a taproom coaster to a revered platform serving hundreds of satisfied accounts. Arryved is a team of tech geeks with relentless passion for—and extensive experience in—the craft beverage industry, both as employees and consumers. The goal is simple: Deliver a flexible, reliable, team-centric platform that puts service first in every way. Evolve the archaic Point-of-Sale system from being a much-maligned obstacle into a flexible Point-of-Service tool that elevates guest experiences, fosters enhanced server relationships, and provides owners and managers with robust and easily digestible insight to make informed decisions.
SPONSORED CONTENT