SPONSORED CONTENT
Towable by any standard pickup or larger SUV, TrailerBox™ is made to move. Custom-made inside and out, these trailers showcase character like a hand-crafted brew. Lightweight, customized, and eye-catching, TrailerBox™ Premier and TrailerBox™ Lite are built to impress without the transport stress. Made for brewers on the mobile circuit, let TrailerBox™ get the next round. Get rolling on your TrailerBox™ today!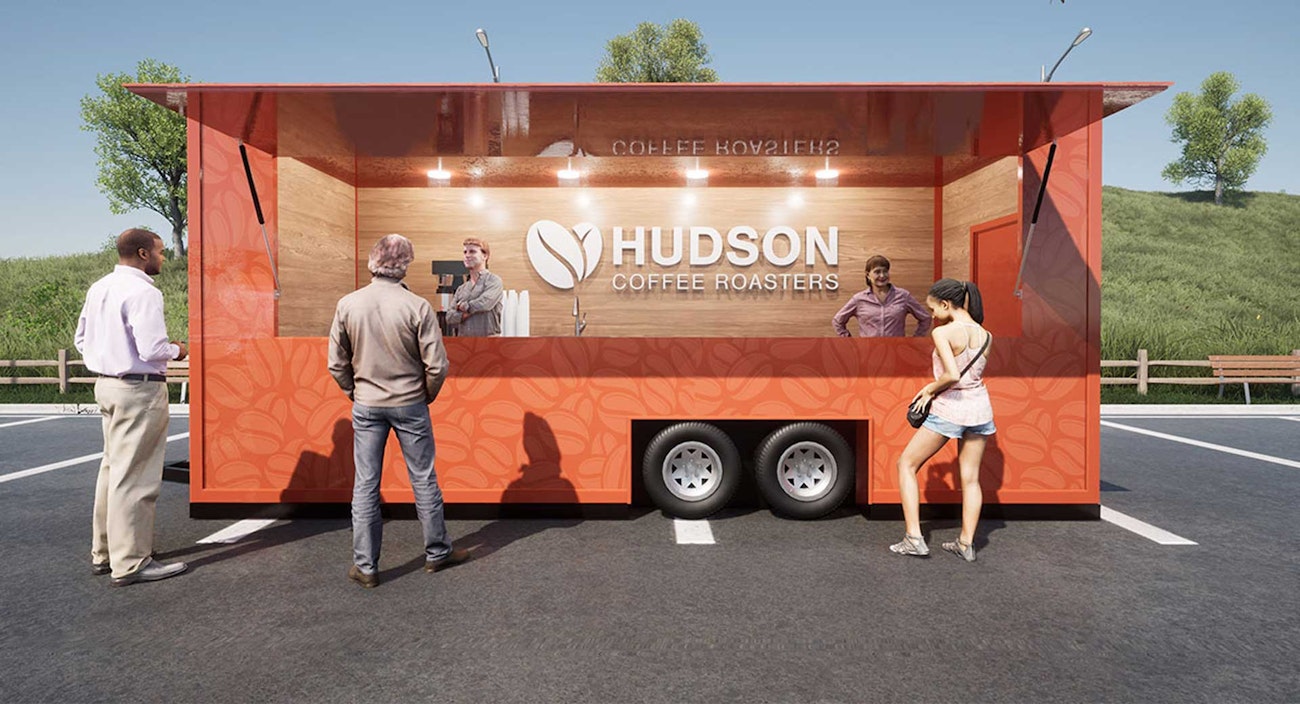 TrailerBox™ Premier
Like a good craft beer, it goes down easy. Constructed with a full built-in hydraulic system to lower to ground-level, the TrailerBox™ Premier helps you see eye-to-eye with your clientele. Offering full-service kitchen options with utility hook-up capability, the Premier is more than a mobile unit—it's a complete business package. Transported by a standard truck or large SUV and set up in three easy steps, the TrailerBox™ Premier is fully stocked and ready for any travel plans your business has on tap.
Highlights:
custom-built to customer spec
hydraulic system to raise or lower the trailer
towable with any standard pickup or large SUV
power and water-utility hook-ups available
more square footage than food trucks
TrailerBox™ Premier Specs:
First-level floor space: 20' x 7.5'
Weight: 4,900 lbs.
Standard features: custom paint system, flip-up awning service window, electrical infrastructure and LED lighting, handwash sink with plumbing rough-in, seamless vinyl flooring, wall insulation, and wall panels.
Base price: $85,000
Popular add-ons: full branding package, display monitors, custom signage and Foam3D™, mechanical cooling and heating unit, exhaust fan, bar equipment package, bar-height seating, sound system, generators, solar system.
Transport: Large-capacity pickup (2500 or higher).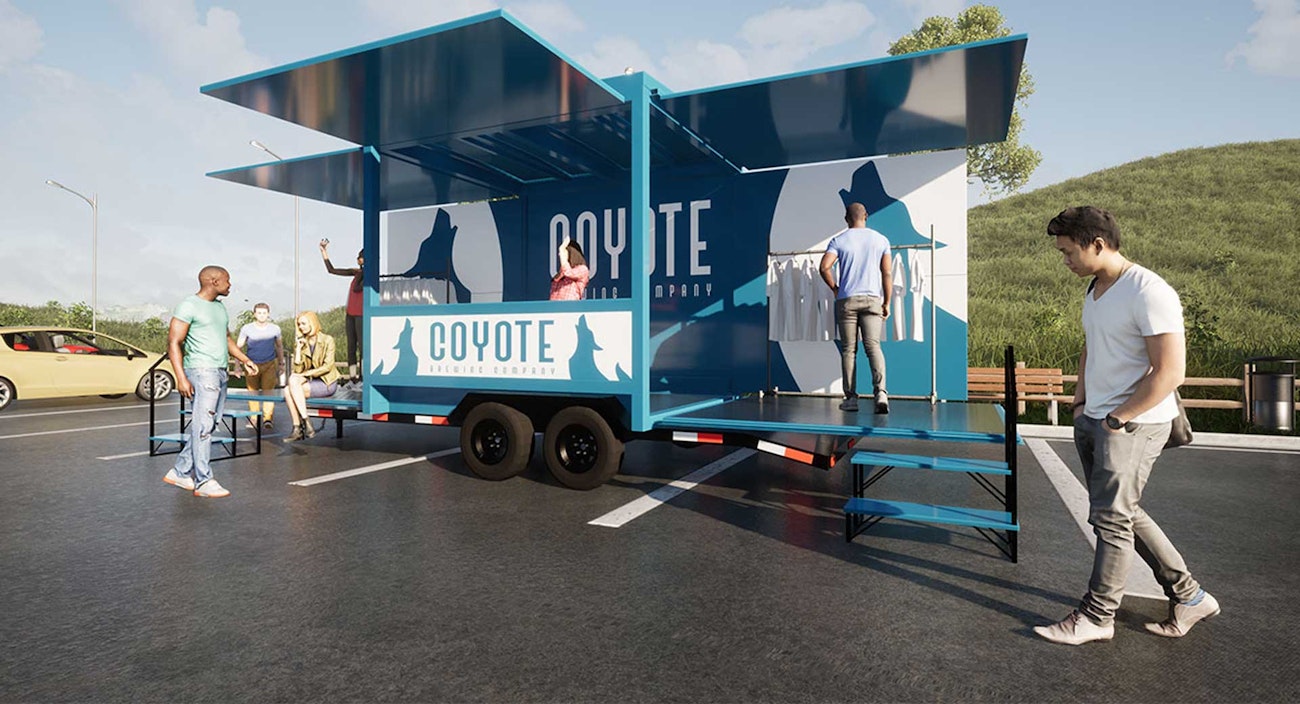 TrailerBox™ Lite
Sometimes it's good to be a lightweight. Agile, efficient, and easy to pull, the TrailerBox™ Lite is a serious solution for any roving brewery. Sporting a simple fold-out floorplan and completely customizable, this trailer is a fully branded interactive platform within a compact framework. Transported without the use of cranes, forklifts or semi-trucks and quickly assembled or packed up, the TrailerBox™ Lite is made for the nimble crew working multiple venues. Hitch to any standard truck or larger SUV and hit the road for your next festival, tradeshow or brewing event. No matter the destination, the TrailerBox™ Lite is sure to turn heads.
Highlights:
hook-up-and-go functionality
custom-built to customer spec
lighter than standard shipping containers
delivers more space than food trucks
TrailerBox™ Lite Specs:
First-level floor space: 26' x 7.5'
Weight: 2,700 lbs.
Standard features: Custom paint system, flip-up awning serving window, fold-down floors on either side, swing-out branding walls, electrical infrastructure and LED lighting, seamless vinyl flooring.
Base price: $60,000
Popular add-ons: Full branding package, display monitors, custom signage and Foam3D™, bar equipment package, sound system, generators, solar system.
Transport: Large SUV or standard pickup truck
Britten, Inc. (@britteninc) • Instagram photos and videos
Britten, Inc. - Home | Facebook
Britten, Inc.: My Company | LinkedIn
SPONSORED CONTENT