For a career that involves as much cleaning, heavy lifting, long hours, and poor pay as professional brewing, few jobs are as glamorized. But, as almost any professional brewer would agree, there's no better industry to be in, and hardly any job is more satisfying than making beer. To find out what it really takes to break into the industry or open a brewery, Heather Vandenengel spoke to five professionals about how they translated passion into a career.
Cody Morris
Founder, Head Brewer
Epic Ales
Seattle, Washington
When Cody Morris (pictured at top) couldn't find a brewing job in Seattle, he took a different route—and found inspiration along the way. After graduating from college with a philosophy degree, Morris took a job at a homebrew shop, The Cellar Homebrew in Seattle, and found work on the retail side in the wine industry, where he fell in love with the idea of small-scale, specialized wine producers.
He translated that idea into small-scale brewing, or nanobrewing. In 2009, he opened Epic Ales on a 1-barrel system, then scaled up to a 3-barrel system and opened a brewpub, the GastroPod, with chef-partner Travis Kukull in March 2013. The most important lesson Morris says he learned along the way was being flexible in changing a business—or brewing—plan. He originally planned to sell to restaurants, but now his bottles go to bottle shops, and he realized the tasting room was where the profit was. He started with a house sake yeast for his beers but found it lagged, and customers weren't partial to the taste, so he brought in multiple yeast strains. It was a hard, but necessary, lesson.
"To be successful at business, you have to be more than willing to admit when you're wrong, but that can be very hard to do when you have a clear vision of what you want it to be," says Morris.
Erik Lars Myers
Founder/Brewer/CEO
Mystery Brewing Company
Hillsborough, North Carolina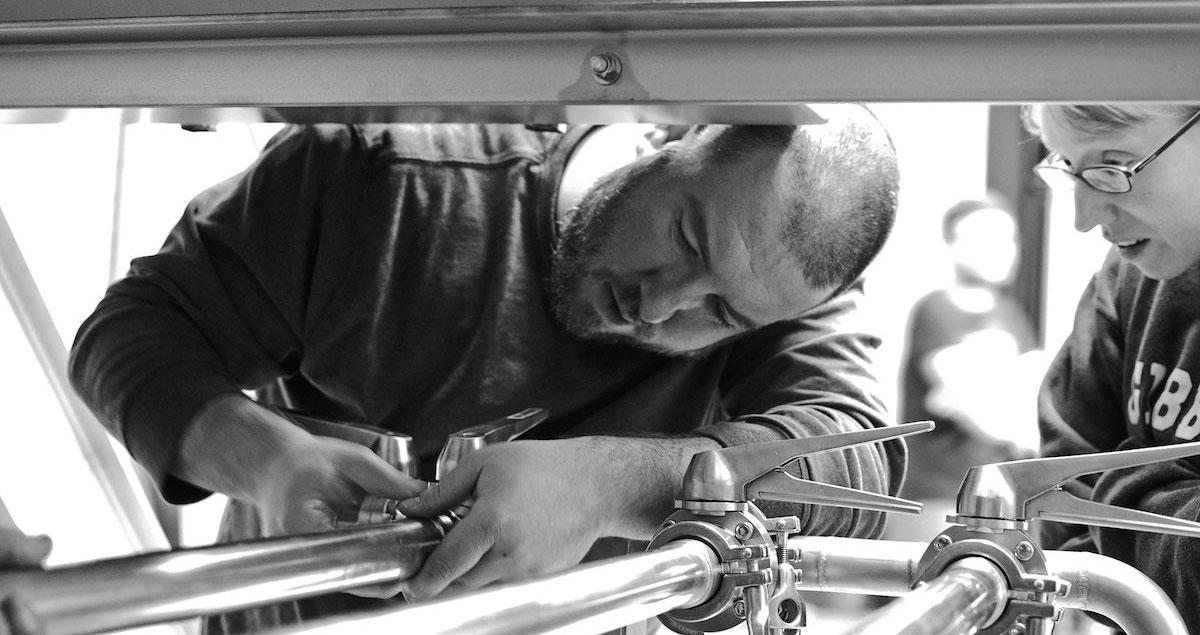 A beer writer and established blogger, Erik Lars Myers (above) originally wanted to enter the craft-beer industry through writing. Then at the Craft Brewers Conference in Boston in 2009, he had an epiphany—he could open a small, agile brewery based not on flagships, but on rotating seasonal beers.
Crowd-sourcing funds as a means of opening a brewery is more common now, but Myers was one of the first to take to Kickstarter. He met his goal and raised a little more than $44,000, with plans for an alternating proprietorship brewery (a term used to describe an arrangement in which two or more brewers take turns using the physical premises of a brewery). Although that idea didn't pan out, he was able to use the Kickstarter funding as a proof of concept to take to potential investors and secured about $500,000 to open his 7-barrel brewery.
Along the way, Myers diversified his experiences. He wrote a book,_ North Carolina Beer & Breweries;_ opened a homebrew shop; enrolled in a two-week Siebel Institute brewing course; and volunteered in a brewpub, a production facility, on a bottling line, and in the cellar.
"There's no growth without associated creativity, and there's no reward without risk," says Myers. "Sometimes you have to take the weird side path to see what comes out of it, and that's how industries grow."
Ben Edmunds
Head Brewer
Breakside Brewery
Portland, Oregon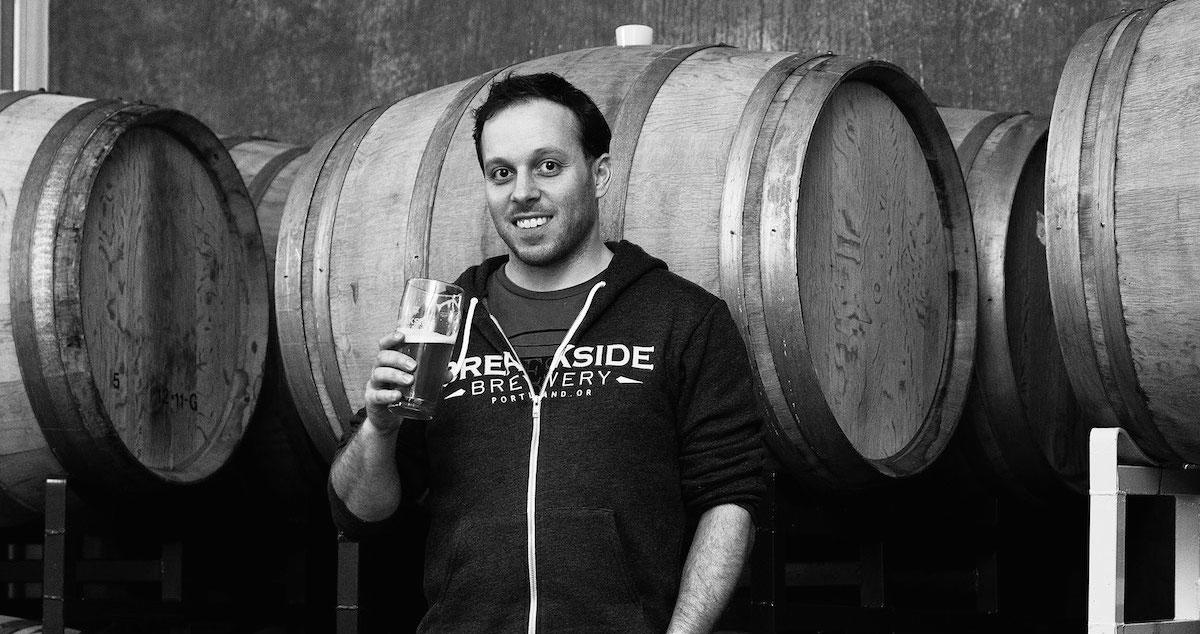 After moving to Portland, Oregon, from a small town in Colorado, Ben Edmunds (above) started exploring the idea of professional brewing. He didn't have enough money to open his own place, so he realized he had two options: find an entry-level job washing kegs or go to brewing school. He invested in brewing school, in the dual degree program from the Siebel Institute of Technology in Chicago and Doemens Academy in Munich, and received a Diploma Program in Brewing Science and Technology.
The investment was worth it. "It was a reminder again and again that if you're trying to become a professional brewer, you're engaging in business. Beer is a commodity as much as anything, and you have to think about how you're going to sell that beer, how you're going to meet demand," says Edmunds, particularly of working with the German instructors.
After brewing school, he found work at Upright Brewing, then connected with Scott Lawrence of brewery-in-planning Breakside Brewery and was hired as head brewer when they opened in 2010. The brewpub mentality is a good fit for Edmunds, who can channel what he learned in brewing school into making accessible IPAs and stouts alongside more creative styles, such as a smoked apple ale based on a homebrew recipe.
"If you're a homebrewer who wants to get into professional brewing, you have to enjoy brewing beyond the creativity of brewing," Edmunds says. "You have to really love beer and not just the wacky and creative beer."
Mike Hess
Proprietor/CBO
Mike Hess Brewing
San Diego, California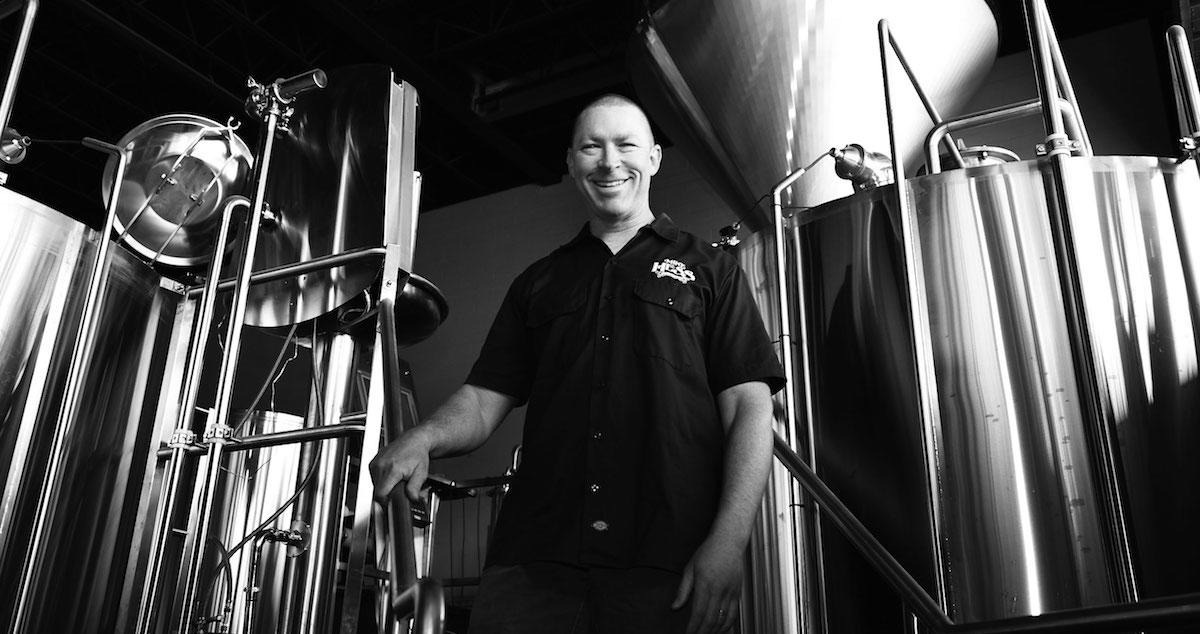 When Mike Hess (above), a serious homebrewer and an entrepreneur who owned a financial services business, read an article about nanobrewing, something clicked. His office was located in an industrial park with a garage space zoned for brewing located conveniently next door. He could have flexible hours to pursue opening a brewery on the side.
"It wasn't whimsical, but there was also no grand plan," says Hess. "It was, like, let's see if this works and see where it goes."
Although he started out on a 1.6-barrel system, he had a big-brewery mentality. He distributed some beer, kept regular tasting room hours, and had a diverse selection of beers on tap.
The brewery was a success—there were 100 people waiting to try his beer when the brewery opened in July 2010—and it was able to make a profit, but it wasn't a sustainable business model, and Hess wasn't able to pay everyone a fair wage. He had to decide whether to shut it down or scale up. So he scaled up, signing the lease in March 2012 on a 12,500-square-foot building and brought in a 30-barrel system.
Hess was able to make the nanobrewery model work by creating a buzz and scaling up, but he still cautions about the importance of knowing business as well as beer. "The beer is important, but it is a business, and you have to be able to keep the doors open."
Andrew Hood
Former Brewmaster, Tallgrass Brewing Company (Manhattan, Kansas)
Current Wood Cellar Manager, Sun King Brewery (Indianapolis, Indiana)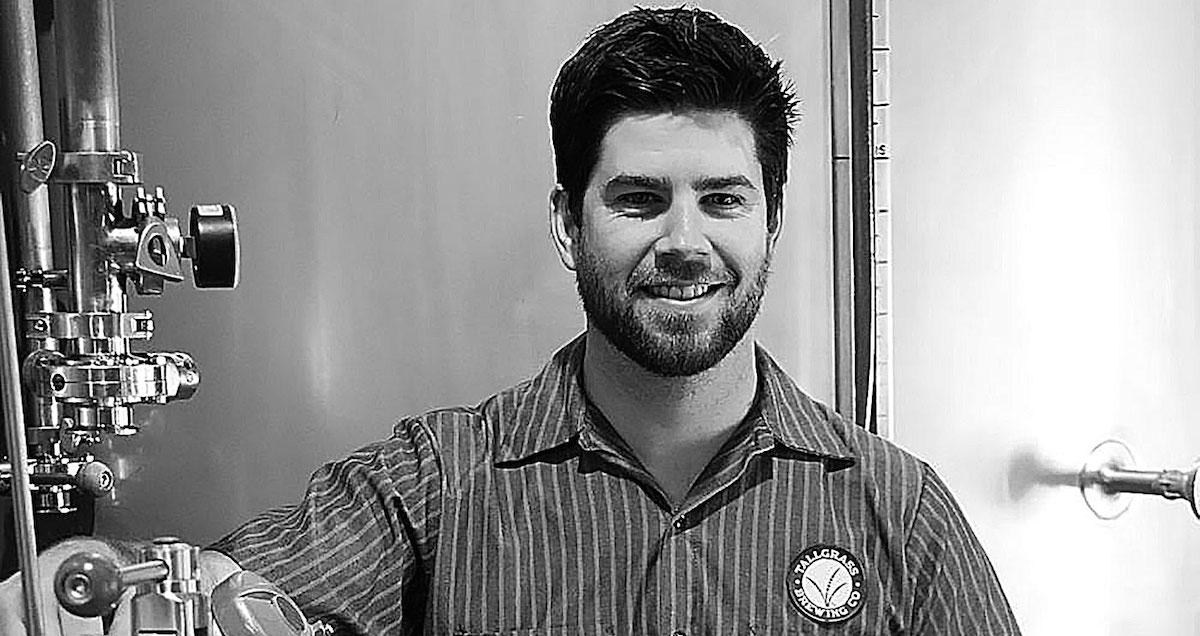 Just three months after falling hard for homebrewing while in school in Santa Barbara, Andrew Hood (above) started harassing, as he put it, Island Brewing Company in Carpinteria, California, to hire him. "I hounded the hell out of them," he says. "It took five to six weeks of solid harassment."
They relented, and he landed a job as assistant brewer, taking on all the grunt work, from cleaning kegs to hand labeling bottles. After he moved back up to the San Francisco Bay area, he found work at Black Diamond Brewing Company and attended the Siebel Institute. When a friend who worked as the production manager at Tallgrass Brewing said they were looking for a brewer, Hood jumped at the chance for a new job in a less-saturated market.
"Now that [the brewing industry] is more competitive, you have to look at what's out there," he says. "You might need to relocate, and it's not going to be to Southern California or Oregon. You might need to step outside the box and go to a different area."
Six months after starting as a night-shift brewer, Hood was promoted to brewmaster, taking on research and development for new beers and leading a team of four other brewers. Along the way, Hood says, he was constantly pushing to learn more, visiting other breweries during their brew sessions, staying active in the homebrew community, and brewing and experimenting.
Want to become a better homebrewer? Check out Craft Beer & Brewing's online classes!
The Opening Equation
When opening a brewery, there's no such thing as having too much money or time. "I wish I had listened to everyone who said it was going to cost twice as much as I thought it would and take three times as long," says Erik Lars Myers, founder of Mystery Brewing.
For Mike Hess, founder of Hess Brewing, the best advice came via Chris Cramer, cofounder of Karl Strauss Brewing. After taking a look at Hess's numbers, Cramer advised him to raise an extra $500,000 because "if you need it, you'll have it."
The one resource no brewery founder can have enough of? Patience. "After you try to open a brewery, if you didn't get really good at being patient you probably weren't really paying attention," says Cody Morris, founder of Epic Brewing Company.
Beer Schools
"[Brewing school] helps get your foot in door," says Tallgrass brewmaster Andrew Hood. "Brewery owners understand where you've come from and see that you wanted to stick your neck out there."
But brewing programs can be costly and often have a long waiting list. For example, the 28-week Craft Brewers Apprenticeship program run by the American Brewers Guild in Salisbury, Vermont, costs $9,950 and is booked through 2015. If you're eager to get started earlier, Breakside Head Brewer Ben Edmunds recommends calling on short notice before the program begins, as they are eager to fill vacant spaces.
Other national programs include a variety of courses from the Master Brewers Association of the Americas and the Siebel Institute of Technology & World Brewing Academy. There are also state-sponsored programs, including the following:
More options are opening up, too. Alabama's Auburn University has founded a brewing science program, in partnership with Oskar Blues, which began in fall 2014.
The Culinary Institute of America, in collaboration with The Brooklyn Brewery, is opening a 7-barrel brewery on its Hyde Park, New York, campus for students to study and brew beer, slotted to open in summer 2015.