Iowa Taproom
Des Moines, Iowa
Run by the owners behind el Bait Shop, it's a celebration of all things Iowa beer.
What it is: Located inside a manufacturing warehouse that dates back to the late 1800s, the Iowa Taproom has been completely refurbished and serves only beer made in the Hawkeye State. As Iowa closes in on 100 operating breweries, this is the place to go to try the latest and greatest from brewers trying to make their mark. Of course, there are familiar standbys from the more established breweries as well as rotating seasonal and special kegs regularly tapped.
Why it's great: The enormous silo-shaped tap tower in the middle of the bar makes it clear that the beer is first and foremost on the owners' minds. But the celebration of local extends to the food menu as well. From Iowa pork chops to native cuisine such as ham balls, the Iowa Taproom serves up comfort food for residents and gives a crash course in good eats to travelers. A recent visit found a knowledgeable staff expertly guiding visitors through not only flavors but also the stories behind each of the breweries on tap. That personal touch made for a more intimate and meaningful drinking experience. —John Holl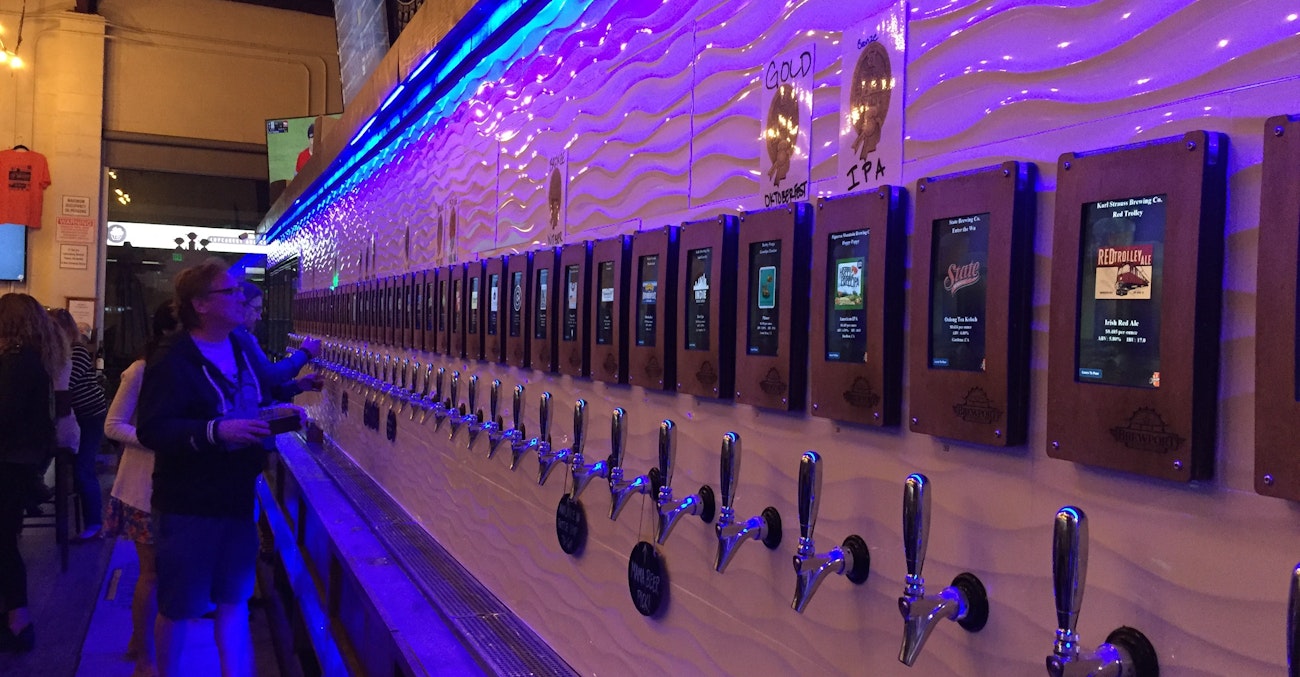 Brewport Tap House
El Segundo, California
The perfect place to grab a pint or tick some beers during an LAX layover.
What it is: Forty-eight pour-your-own taps of primarily California craft beer and twelve more of wine accompany an excellent menu of upscale pub fare. Patrons get a wristband to track their pours, measured in increments of a tenth of an ounce and can even choose their favorite glass, be it snifter, tulip, thistle, or sleeve. There are even trays if you want to build a flight.
Why it's great: On your next layover in Los Angeles, escape LAX madness (and prices) by taking a 10-minute car-share ride to the heart of El Segundo. While Brewport Tap House is very popular with the locals, many patrons are obviously visiting in the middle of their larger travels. The result is a cultural mosaic and a party-like atmosphere as people share tales of both their geographic and beer-tasting wanderlust. —Don Tse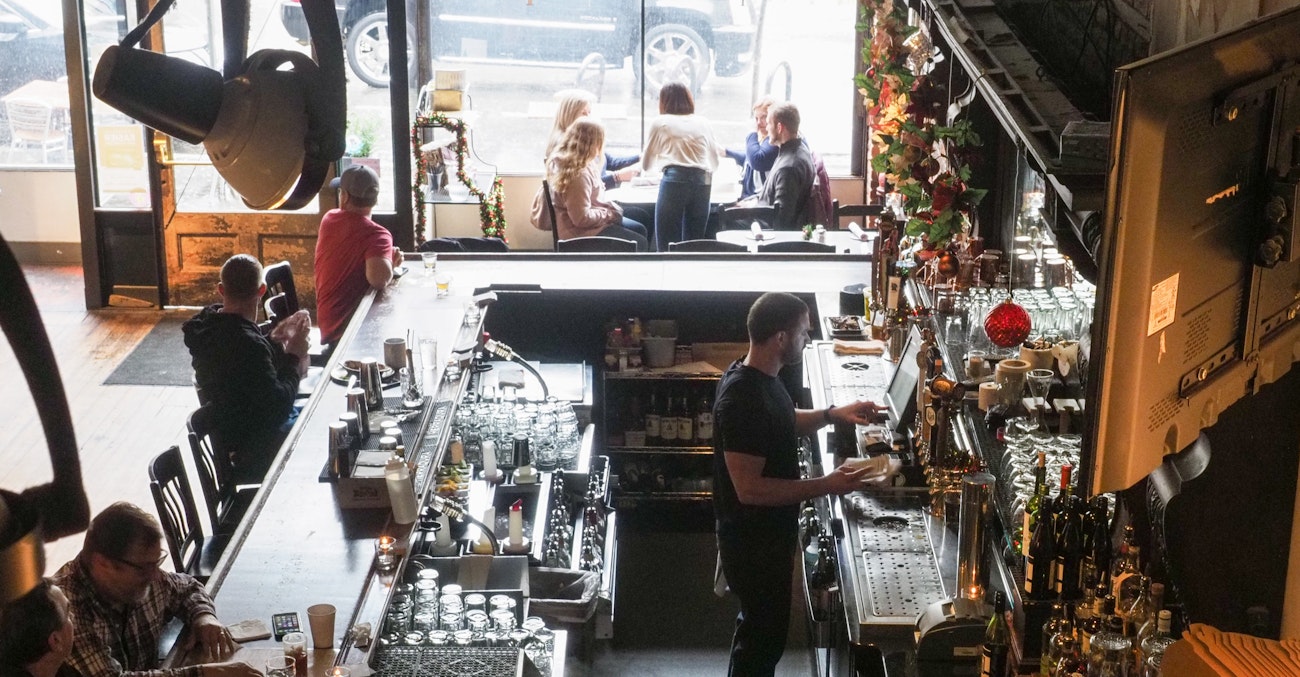 The Raleigh Times
Raleigh, North Carolina
A venerable bar and restaurant in a building with a storied past.
What it is: Located in the heart of North Carolina's capital city, this cavernous establishment is home to four bars and a rooftop patio. Lunch and dinner are delicious, but beer is the main draw, and all staff members are Cicerone Certified Beer Servers. The local company that runs the bar also owns an adjacent coffee shop and pizzeria and a handful of other restaurants in downtown Raleigh.
Why it's great: The Raleigh Times recalls an era when American cities supported multiple daily newspapers. The bar's namesake is a now-defunct afternoon paper that started printing on-site more than 100 years ago. The interior decor pays homage to that heritage with heavy amounts of brick, plaster, and wooden beams. In one entrance, an oversized 1912 photograph of newspaper boys spans a 20-foot wall, and the food menus look like an old edition of the newspaper. The beer menu features Belgian, national, and local offerings, including Raleigh-based Lynn-wood Brewing Concern. With more than a dozen beers on tap and an expansive list of bottles and cans, The Raleigh Times is a fitting place to gather with friends, raise a glass, and discuss the news of the day—or days gone by. —Jon Page