Bayberry Beer Hall
Providence, Rhode Island
This thoughtful, minimalistic beer bar slings some of the most sought-after pints from New England and beyond.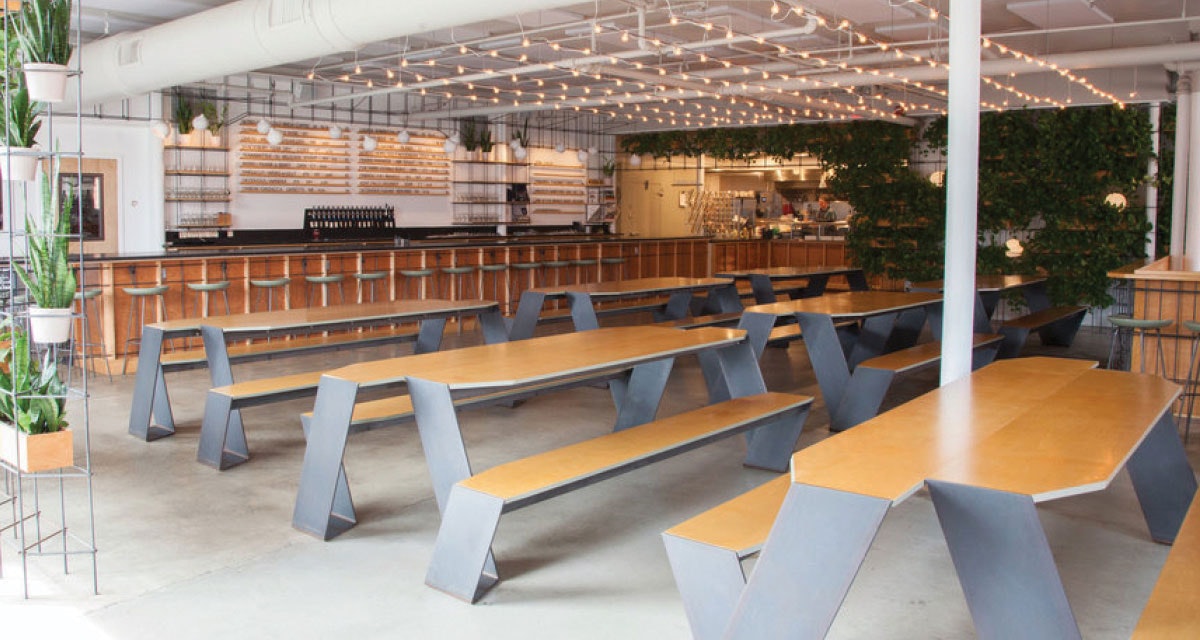 What it is: Modern chic combines with German biergarten style to form an atmosphere that sets a standard for beer bars across the country with its attention to detail: locally focused eats, thoughtful interior design, and a tap list that draws the attention of top-notch breweries from New England and beyond.
Why it's great: While rare finds from the likes of breweries TRVE, Plan Bee, and New Park help keep this bar relevant, Bayberry finds its individuality in finer touches: interior hanging vines like something out of a Maurice Sendak book, sharp white walls, communal tables that invite conversation rather than isolation, and a rotational food program that avoids bar-menu clichés. You might enjoy a well-poured Oxbow Luppolo from a traditional Czech side-pour faucet, fresh pan-fried scallops (the Atlantic is just steps away), and the afternoon light pouring in from Fountain Street. Or indulge in rare finds from any number of New England darlings. —Tyler Plourd
DETAILS
Hours: 4 p.m.–11 p.m., Tuesday–Thursday; 4 p.m.–12 a.m., Friday; 10 a.m.–12 a.m., Saturday; 9 a.m.–3 p.m., Sunday
Address: 381 W. Fountain St., Providence, Rhode Island
Web: bayberrybeerhall.com
The Grand Delancey
New York, New York
Inside a large Manhattan market hall, this new bar with wide, deep selection and great attention to detail may become a bucket-list destination.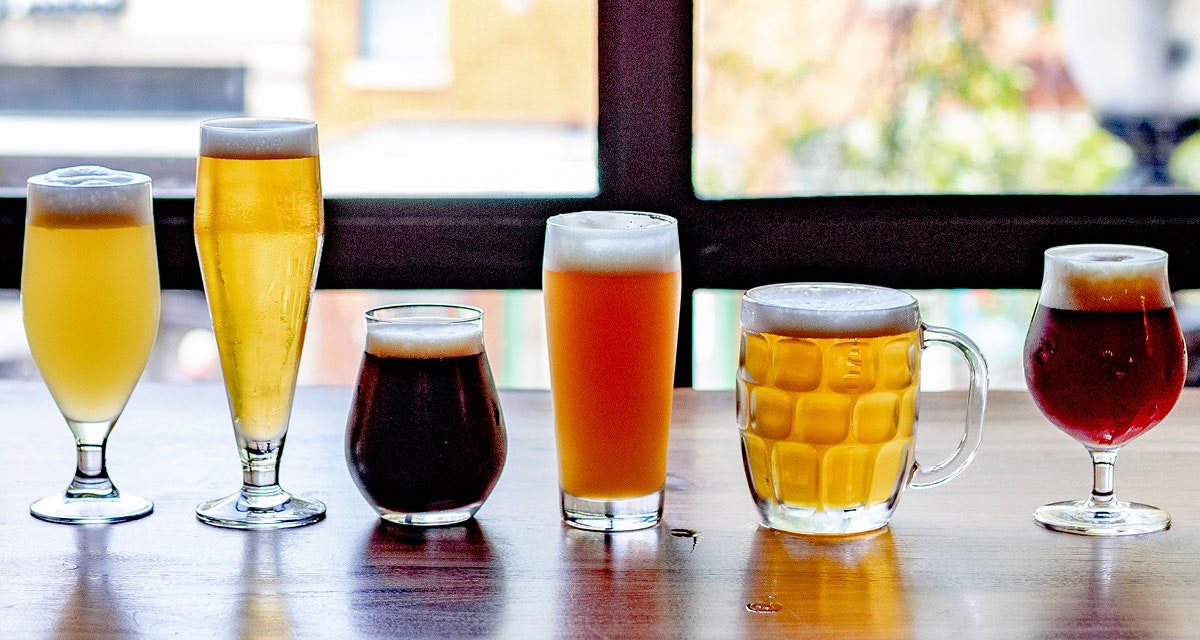 What it is: This ambitious bar is set to open (Fall 2019) inside the Market Line food-and-shopping hall on the Lower East Side. The Grand Delancey is the first location outside the D.C. metro area for the Neighborhood Restaurant Group, the people behind ChurchKey, Bluejacket, the Sovereign, and more than a dozen other places in the Washington area known for wide selections of great beer and distinctive cooking.
Why it's great: Greg Engert, the group's beer director, has a well-deserved reputation for sourcing and serving many of the world's best beers along with those from local brewers. The bar's 50 taps—plus at least two casks and 50 choice bottled beers—are poured at temperatures appropriate for each style. Expect everything from local hard-to-get specials to better Belgian ales via Franconian lagers, served by staff who know their beer. New Yorkers are in for a treat. —Joe Stange
DETAILS
Hours: N/A
Address: 115 Delancey St., New York, New York
Web: thegranddelancey.com
Varvar Bar
Kiev, Ukraine
Local beer and cooking—grilled deer heart, anyone?—come together at a beer lovers' haven in the capital of Ukraine.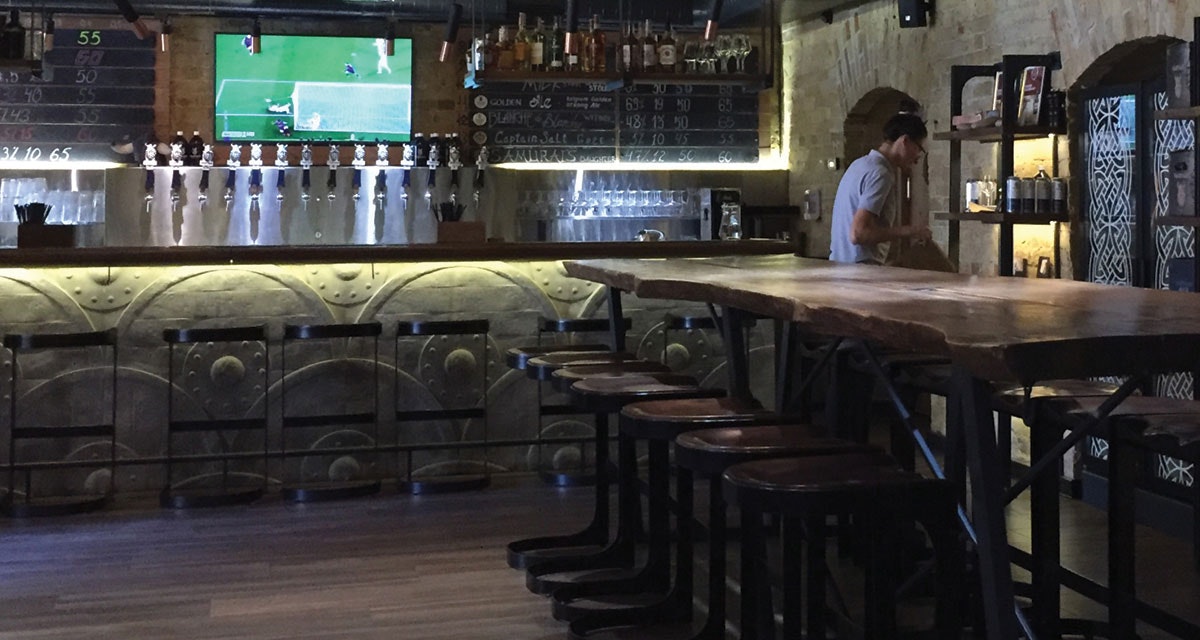 What it is: Varvar Bar is the restaurant and tasting room of Varvar, one of Ukraine's highest-regarded breweries. With a full menu—including a range of traditional beer snacks—and a broad selection of beers, Varvar is the perfect place for an intrepid beer lover to fuel up or take a break from wandering the streets of Kiev.
Why it's great: Ukraine may not have made its mark on the global craft-beer stage (yet), but there is some world-class beer here. Varvar brews convincing New World–style craft in an array of styles, from their locally popular milk stout to the occasional Sabro-hopped milkshake IPA. Eastern European cooking includes beer snacks such as dried Black Sea shrimp, up to heartier options such as grilled deer heart. Pairing suggestions explain flavor profiles rather than just name specific beers. Copper fixtures and raw-wood furniture complete the rustic picture. —Don Tse
DETAILS
Hours: 1 p.m.–11:45 p.m., Monday–Thursday; 1 p.m.–1 a.m., Friday; 2 p.m.–1 a.m., Saturday; 2 p.m–11:45 p.m., Sunday
Address: Saksaganskogo, 108/16, Kiev, Ukraine
Web: varvarbrew.com