You'd be hard-pressed to find more than a handful of the more than 3,000 craft breweries in the United States that doesn't brew an IPA. The hoppy beer is the most popular style being brewed today. If you look at the Beer Advocate list of the top 250 beers, sixty-five of them are some form of India pale ale.
And, if you want to find some of the best IPAs being brewed today, head to the Pioneer Valley and Monson, Massachusetts, a pretty town with nice people and picturesque farms. There's not a lot to draw people to Monson. Oh! Except for the IPAs. A lot of people come—locals, people from around the state, and those from other parts of the country—for some of the best IPAs, not just in New England, but anywhere.
On Thursday, Friday, and Saturday, Tree House Brewing Company opens its tasting-room doors, and hop heads gather to get their hands on growlers and 750ml bottles of Tree House's world-class brews. "What creates the phenomenon? I really don't know," says Cofounder Dean Rohan. "Every week, we say, 'It's going to be a slow day.' It's not. There's not ever a slow day."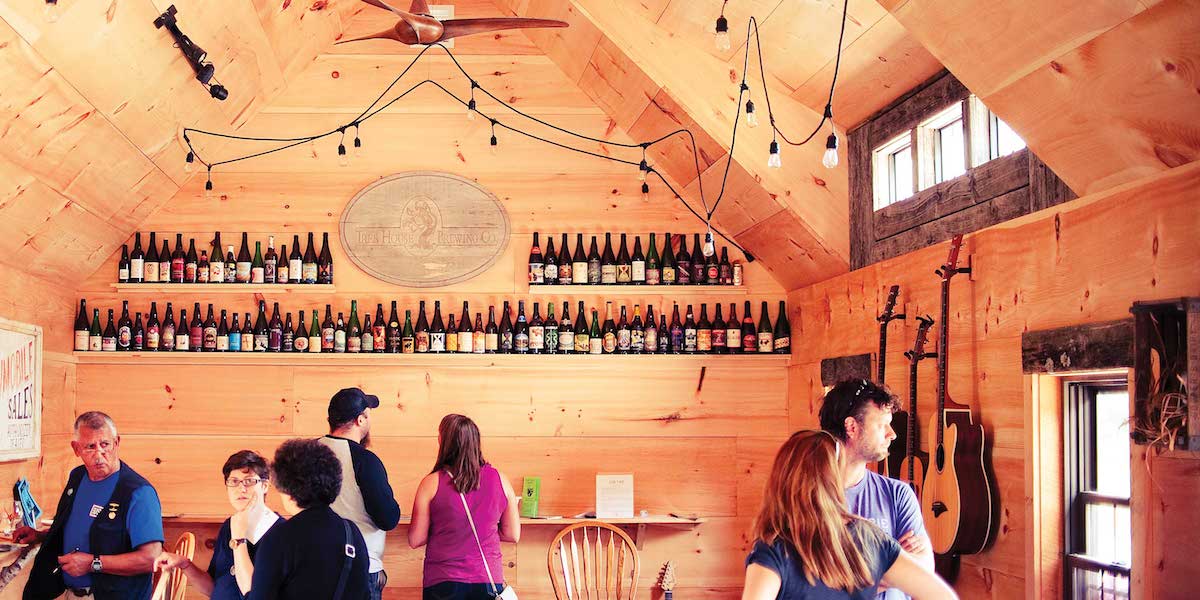 The IPA that Tree House is most known for is Julius, a 6.5 percent ABV beer that is bursting with fruity, tropical notes, created by Head Brewer and Cofounder Nathan Lanier.
Lanier, thirty-one, had been homebrewing for a couple of years before helping to open Tree House in 2012, originally in nearby Brimfield. Julius started as Lanier's homebrew creation and quickly became one of the most sought-after beers in the Bay State. Julius is brewed with a proprietary blend of hops. Lanier says many fans try to get him to reveal his secrets, but he won't even confirm whether they guess right.
"I spend a lot of time drinking Julius, evaluating it," says Lanier. "No one really knows the blend [of hops]. It's a blend. People try to guess and a lot of people think it's a single hops. It's absolutely not a single hops."
Tree House brews on a small 5-barrel brewing system, but in July, they announced they were building a new brewery on the same farm. The 9,000-square-foot building will house a 30-barrel brewing system. Lanier calls the new brewhouse "the Julius machine," which will let him brew enough Julius to have it available each week, as well as to brew other beers to give visitors a variety when they visit.
Despite the hype, Julius is not the only IPA that Tree House brews. "I shouldn't say this, but Julius isn't even the favorite IPA I make," Lanier says. (For the record, his favorite beer is Double Shot, a coffee-infused stout that is out of this world). Tree House's other IPAs include Green and Sap, which, like Julius, are also available rotationally.
"Green is Julius's evil twin brother," says Lanier. "It's very peachy, pineappley. No astringent bitterness. What makes our beer different in some way is the mouthfeel. There's a sweetness and a dryness."
Sap is "kind of the antithesis of Julius and Green," he says. "It's like lemon sorbet."
When you drink a Tree House IPA, you'll notice that the aroma flows from the glass as you put your nose to it, and the flavor bursts when it hits your tongue. The key, other than the ingredients and the brewing, is freshness. "Freshness is something I concentrate on," says Lanier. "Once the beer is in the tank ready to be packaged, the world is trying to destroy the beer. It's best to have it when it's fresh and when you get it here. I don't ever want to drink my beer in California."
Although Lanier says that freshness is the key, Rohan says it's Lanier's attention to detail, which is unmatched. "What he does better than anyone is pay attention to details," says Rohan. "We were brewing a beer once, and we were having trouble getting the heat where we wanted it, so I was working on it. I got it to 158°F and told Nate, 'It's ready, let's mash in.' He said, 'No, it has to be 167°F.' He wouldn't budge. I said, 'We'll have to wait another 25 minutes,' and he said, 'Then we'll wait.' I needled him about it for weeks after, and then it hit me. Things like that are why we don't have problems in the brewery and why the beers come out the way they do."
Damien Goudreau, another cofounder, says it's Lanier's sense of taste that helps create the beers. He told a story of taking Lanier to a beer bar with more than 100 beers on tap. Blindly, Lanier tried each beer, and he could describe them perfectly and name them.
"A lot of people will drink a beer, and they'll say, 'It tastes like … ,' but they can't put a name to it," says Goudreau. "Nate can. He'll taste something and he'll say what it tastes like, and you'll be like, 'Yes, yes, that's what I tasted.' I know what makes our IPAs great. It's Nate."
The popularity of Julius and the other IPAs doesn't mean that Lanier isn't looking to improve the beers. He says he'll sometimes tweak recipes to see whether he can make the beers even better. Sometimes it works, and sometimes it doesn't.
"I'll brew a batch of Julius that I think is the best batch I have ever brewed, and then I'll hear people say they don't think it's as good as past batches," says Lanier. "Then I'll brew a batch that I think is the same as other batches, and people will say it's the best batch they've tried."
To make an IPA, the hops used need to be showcased, Lanier says. It's his goal to use whatever hops are in the beer in the best way possible.
"Every time we try a new hops, we try to accentuate the hops's best quality," he says. "We try to evaluate how it'll be best presented. It's not to overload the beer with hops. We don't like to call our beers bitter. We like to talk about the flavors the hops add."
Although he loves that beer fans make the often long trek to Tree House to seek out Julius, Green, and Sap, Lanier says his favorite moment is when someone buys a beer that is not an IPA, something such as his milk stout, That's What She Said, or Old Man, which is an extra special bitter.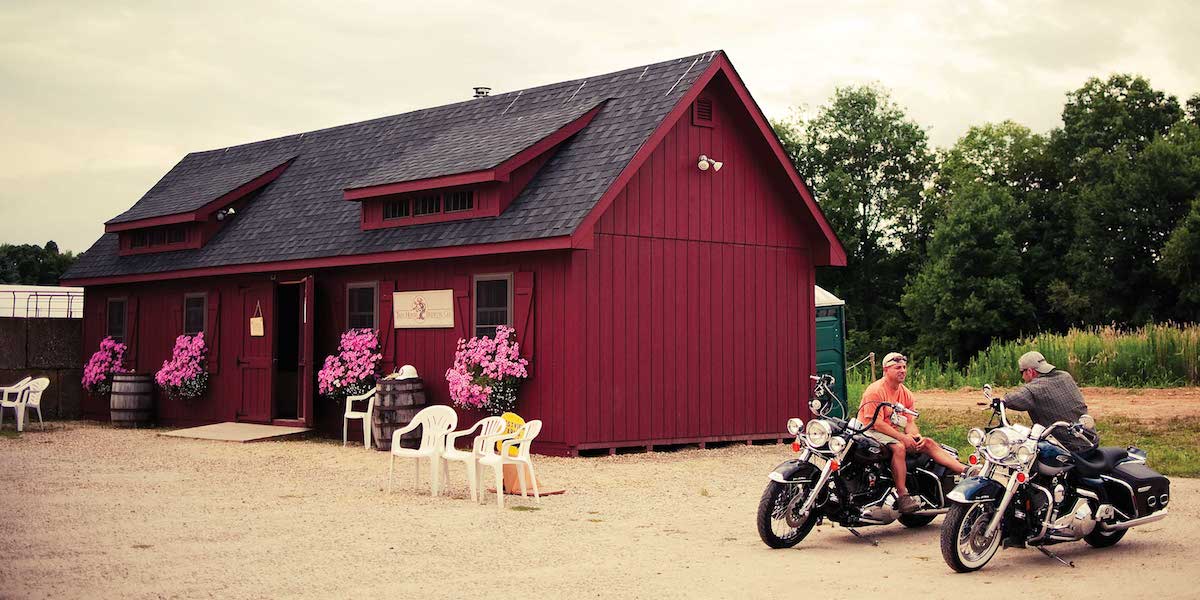 "They come here and they have that mindset that we're an IPA brewery," he says. "I'm happy when they take a leap of faith and buy our other beers. It's funny, we're known for IPA, but we have a pretty diverse portfolio."
Yeah, but as Rohan says, the IPAs are what brings people in, and he expects that to continue.
"I've tasted a lot of IPAs, and there are not five being brewed today that are as good as the ones Nate is brewing right now," he says.
Meet other breakout brewers and get practical advice and tips for getting the most out of your brewing in every issue of _Craft Beer & Brewing Magazine®. _Subscribe today.
The ABCs of Tree House's IPAs
Availability
Currently, the Tree House retail shop is the only place you can purchase their beer to take home and enjoy. The retail shop is open every Thursday and Friday from 5:00 p.m. to 8:00 p.m. and every Saturday from 11:00 a.m. to 6:00 p.m.
On occasion, Tree House beers are available on draft at various locations, including the Cedar Street Grille in Sturbridge, McLadden's Irish Publick House in Hampden, The Blind Pig in Athol, Armsby Abbey and The Dive Bar in Worcester, and Amherst Brewing Company in Amherst. Their beer is not always guaranteed at these locations, but they do send them kegs when available.
THE IPAs
Julius
6.5% ABV
Bursting with 1.6-ounces per gallon of American hops, Julius is loaded with notes of passion fruit, mango, and citrus. It is refreshing and freakishly drinkable.
Sap
7.3% ABV
Though originally brewed as a Christmas beer, this piney IPA, brewed almost exclusively with Chinook hops, was so enjoyable Tree House decided to put it into the year-round rotation. With its golden yellow color, rich aroma, and dry body, it's hard to stop drinking this one.
Green
8% ABV
This is Tree House's "cross-continental" IPA. Made with Australian and American hops, this citrus-heavy IPA opens up in the glass with notes of pineapple, tangerine, and orange rind. It's sharply bitter. The name comes from the initial batch in which, post boil, the wort looked green from so much hop particulate floating in it.
Haze
8.2% ABV
Tree House's newest DIPA project, Haze is constructed around hops they currently have plenty of access to, allowing them to re-brew it on a (relatively) consistent basis. The aroma has a ton of orange on the nose, with complimentary notes of peach and passion fruit. The flavor is similar with a blast of citrus fruit and orange, quickly followed by spicy grapefruit and earthy dankness. A lingering but pleasant hop oil finish awaits. This DIPA is quickly becoming a favorite with the Tree House crew.