Subscribe to the Craft Beer & Brewing Podcast:
With two gold medals in hotly contested categories, and Small Brewing Company and Small Brewer of the Year accolades at the 2019 Great American Beer Festival, Denver's Comrade Brewing firmly established its credentials as one of the most important new-school IPA producers in the country. Here, Comrade's founding brewers discuss the philosophy and techniques behind their hoppy beers, before delving into their thoughts on a range of styles from chili beer to milk stout.
This episode is brought to you by: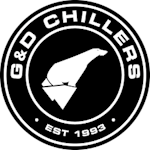 G&D Chillers: As the brewing industry's premier choice for glycol chilling, G&D Chillers has set the standard on quality, service, and dedication to their customer's craft. For 25 years G&D has led the way on innovative solutions that match their brewing customers immediate and future needs. With a wide selection of custom built chillers; G&D offers the Nano chiller, the perfect solution for Nano breweries all the way up to their larger capacity units like the Vertical Air Chiller, built for higher volume operations. Contact G&D Chillers today for your chiller sizing needs at 800.555.0973. Reach out online at Gdchillers.com


Tavour: Tavour is the tastiest way to explore the world from the comfort of your home. Select delicious craft beers on the Tavour app that you cannot find in your area and get them delivered right to your door. It's not a beer of the month club where you end up with lagers you have to give to your grandpa. Download the free Tavour app today and get $10 in beer money with code "brewing".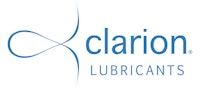 Clarion Lubricants: Clarion Lubricants, balancing barley and hops is your expertise, food-grade lubricants is ours. The team at Clarion knows that when it comes to making great beer, you're the expert, and when it comes to supplying food-grade lubricants backed by service-oriented professionals, they're the experts. Clarion will work with you to create an efficient lubrication program that helps protect your brewery. To speak with an expert dial 1-855-MY-CLARION (855-692-5274) or visit clarionlubricants.com. Clarion Lubricants. The expert that experts trust.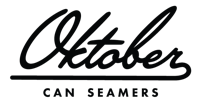 Oktober Can Seamers: Whether you're a full-scale production brewery, a taproom, or a homebrewer striving for the ultimate setup, Oktober Can Seamers has THE small-scale canning solution. They've proven that breweries increase revenue through to-go sales with Oktober Can Seamers, and everyone loves to sell more beer. You're only a few clicks away from selling more beer, just head over to oktoberdesign.com/podcast and use offer code "jamie" to save $50 on any can seamer purchase.