Plaato Keg Management System
$99.99, plaato.io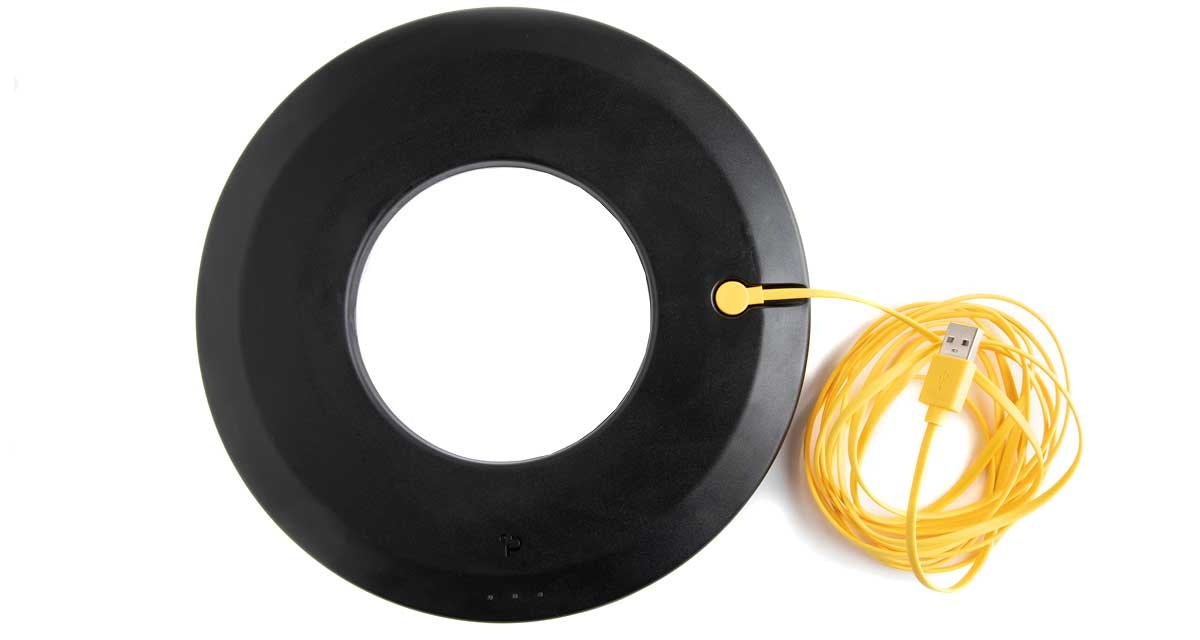 On the heels of their thoughtfully designed WiFi-enabled airlock, Norwegian homebrew equipment manufacturer Plaato is back with another digital problem solver. Anyone who does it regularly knows that checking on how much beer is left in a keg of homebrew is not as easy as it sounds. If you happen to serve from a keezer, you're in luck, but if you use a common kegerator, getting a keg out and up for the ol' lift test is generally more pain than it's worth.
Plaato's system solves that with a very low-profile (1" tall) scale that slides under kegs even in tight spaces. The unit connects to your local WiFi network and communicates with the Plaato app to provide you with plenty of details—including fridge temperature and current volume in the keg—as well as a number of alerts for special situations, such as liquid detection if it senses a leak. The unit can measure how much beer is dispensed in each pour, and it can even alert you any time beer is poured, if you're concerned about gremlins raiding your keg when you're not home. Additional alerts can notify you if your kegerator temperature moves outside a desired range.
Data arrive via the smartly designed Plaato app, which integrates any other Plaato devices you may have. The user interface is clean and easy to use.
A USB cord provides power, and the long, flat cable is designed to minimize impact to the seal of your cooler. The build of the unit itself is sturdy, with heavyweight plastic that feels up to the task. In our testing, the unit worked as advertised and needed no maintenance or troubleshooting. Set and forget.
Only one big question remains—is it worth $99 to have real-time information about a keg in your kegerator? If you're a data junkie like we are, the answer is a no-brainer—of course, it's worth it to have this volume of diverting info at your fingertips. But for everyday brewers stretching a budget, the utility of tracking pours and remotely monitoring temperature may be worth the cost of entry (manual systems with floating balls and magnets outside the keg are much less functional, but not much cheaper). With temperature controllers on keezers, the old phrase "trust, but verify" is apropos, and the Plaato Keg does just that—serves as a failsafe and early warning system. Now, we're not sure how we lived without it. —JB
Brew Essence Sensory Training Kits
$79.99 for a six-sample kit, $189.99 for the 24-sample kit, morebeer.com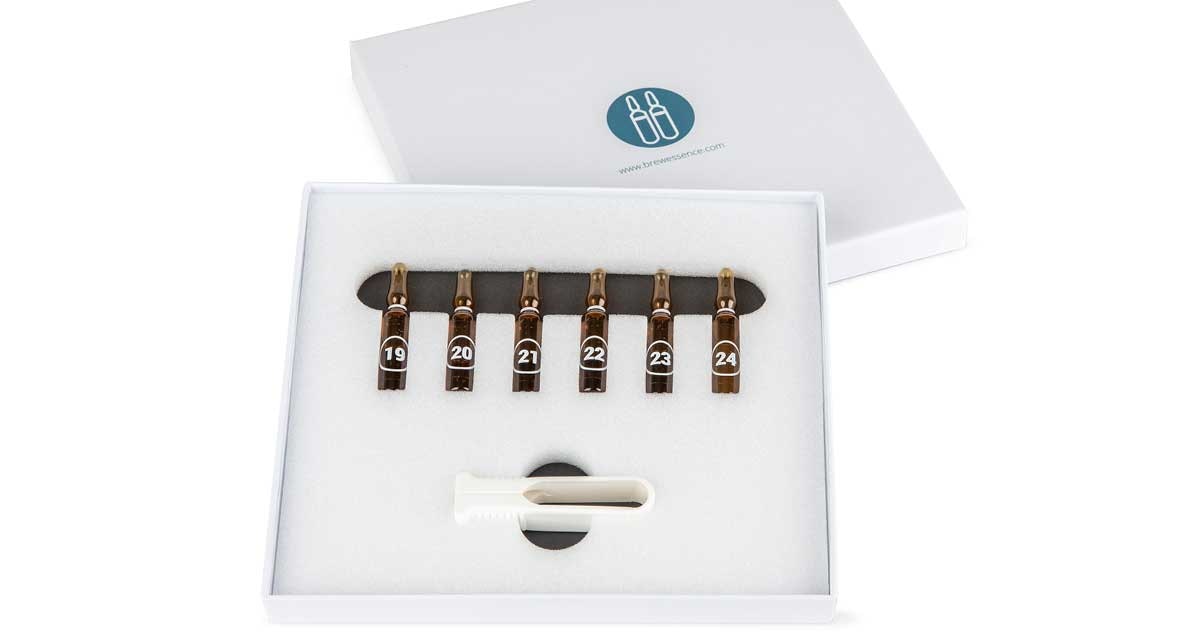 Sensory training is one of those things we all mean to do, but it typically gets pushed aside for more immediate concerns. It's also not a one-and-done process, as the palates of even the most experienced tasters shift over time. While there are a few well-known products out there for training on common flavors in beer—both desirable and undesirable—it's an area that has been ripe for additional development for some time.
Enter Keith Lemcke, former vice president of the Siebel Institute in Chicago, and his new Brew Essence brand of sensory training kits. The liquid flavor samples are designed to more readily mix with beer without excessive stirring, to minimize CO2 breakout. Smaller kits are available for the most common flavors experienced at different stages of the brewing process, such as the brewhouse, fermentation, or draught. The comprehensive kit features 24 flavors in total—everything from DMS and diacetyl to 2-ethyl fenchol (earthy) and isovaleric acid (aged hops)—for full-spectrum palate training.
But the primary selling point for Brew Essence isn't just the training kits; it's the free, online, guided tasting videos narrated by Lemcke on YouTube. For small breweries (or groups of homebrew judges) without a dedicated sensory specialist to lead training, these videos offer a structured way of preparing and moving through the kits, so that tasters can more easily make connections between what they're tasting, and the language they use to describe it. —JB
Yeti Roadie 24
$199.99, yeti.com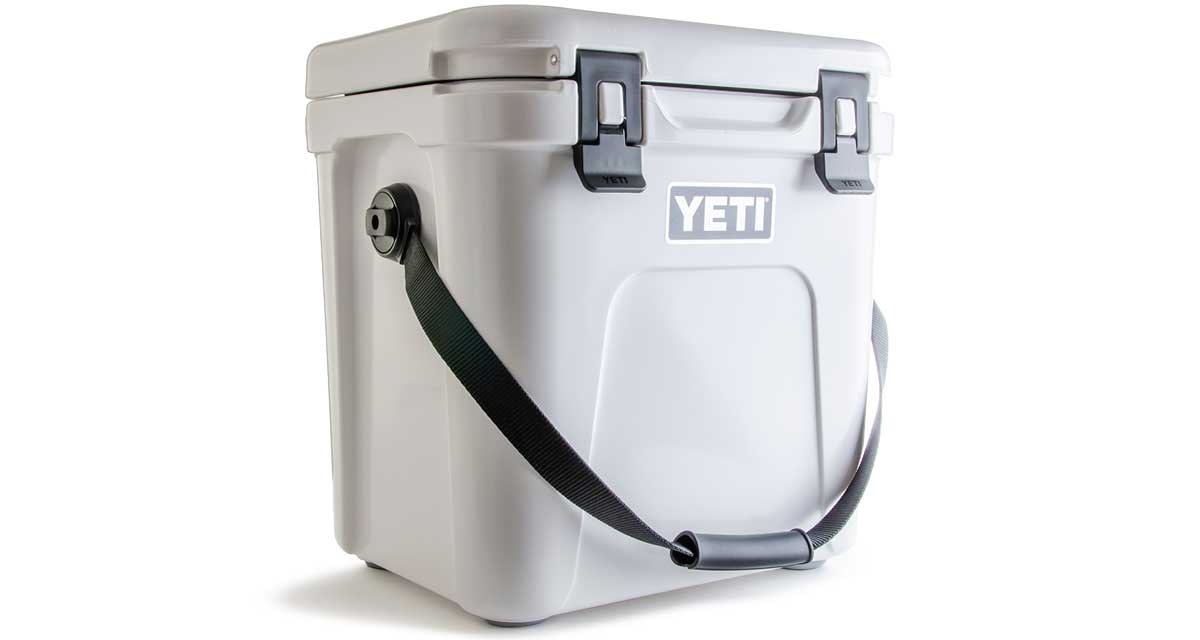 You could say we put the earlier iteration of this model, the Roadie 20, through a "long-term review." Over the past six years, we've driven it across the country a couple times now for retreats. It's shuttled review beer to different tasting panel locations, it's kept prop beer cold for photo shoots, and it kept things cold that one time we thought it would be a good idea to shoot Cooking with Beer photos at a picnic site at the reservoir. We've forgotten to clean it and had to scrub out mold, and our photographer Matt has used it as a stepstool more than once. We've used and abused it, and it's still in near-perfect condition. The handle foam is mint, the rubber closure pulls still require significant arm strength to close, and it still keeps beer cold for days.
So we were excited to see this successor announced for that tried-and-true little cooler. This new iteration boasts a few new tricks, such as 20 percent larger interior capacity, and a taller form factor that (the manufacturer assures us) will fit a bottle of wine. We can confirm through our own testing that it will hold up to a half-dozen corked-and-caged 750 ml beer bottles standing upright. You can squeeze in a case of 16-oz cans or a dozen crowlers (on their sides), if you so desire.
Nice touches, such as the hinged closures, let leverage do the hard work. And the carrying strap that replaces the metal handle is attached with a rotating fixture that lets it effortlessly fall into place—a clever design detail.
The Yeti Roadie 24 won't make your beer taste better, but if you're like us and appreciate well-made gear that stands up to hard use for many, many years, and looks good doing it, this new Roadie should be on your list. —JB