SPONSORED CONTENT
Innovation is, arguably, the craft brewing industry's defining characteristic. Innovation has led to new beer styles, dynamic brewing practices, and has brought forth even more choices for today's craft consumer.
Today, demand for alternative solutions to help offset high hop-dosing rates and associated product losses has led brewers to another hoppy innovation: hop oils. Hop oils have been in use in the brewing industry since the mid-20th century, but their popularity has grown in recent years as brewers have explored the benefits of downstream hop products. Brewing smarter while diversifying the portfolio is the bottom line for most, and hop oils are the perfect tool for that approach. Here's why.
Hop oils have been shown to:
enhance hop flavor and aroma with NO added bitterness.
generate higher beer yields by decreasing vegetative matter.
improve consistency with a uniform product.
lower annual shipping costs and save on storage space needs.
decrease waste and reduce environmental impact.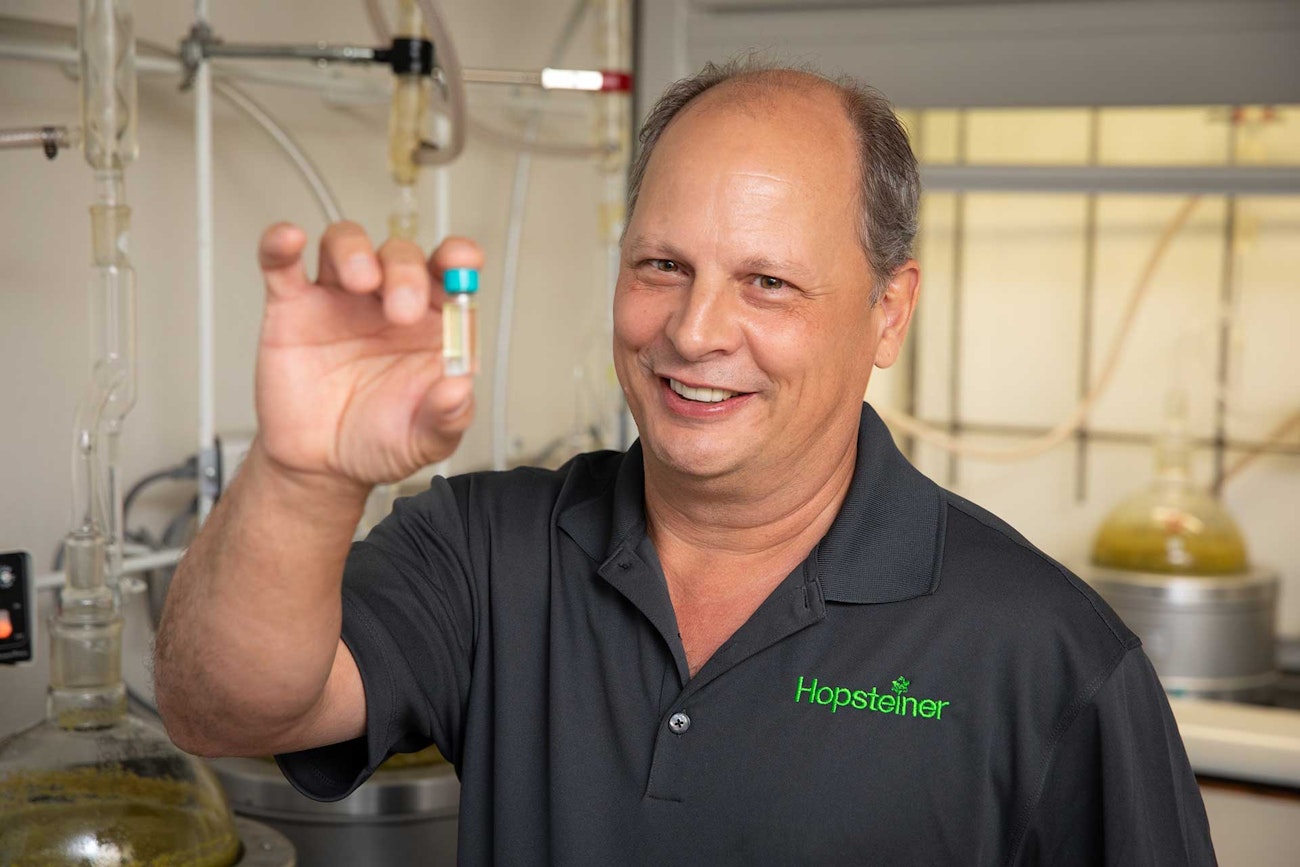 Hopsteiner, one of the foremost hop-growing, trading, breeding, and processing firms in the world, is leading the way in the production of hop oils and several new innovative hop products. Hop oils, specifically, have become a valuable tool in driving new brewing innovations for helping brewing professionals revolutionize beer, seltzer, NA beer, and other emerging beverages.
The hop oils available today are natural products produced using whole cone hops or CO2 hop extract. Both are slightly yellow in color and contain the complete range of hop essential oils. Hop oils are variety specific and can be used at any stage of the brewing process—kettle, fermenter, or post-fermentation.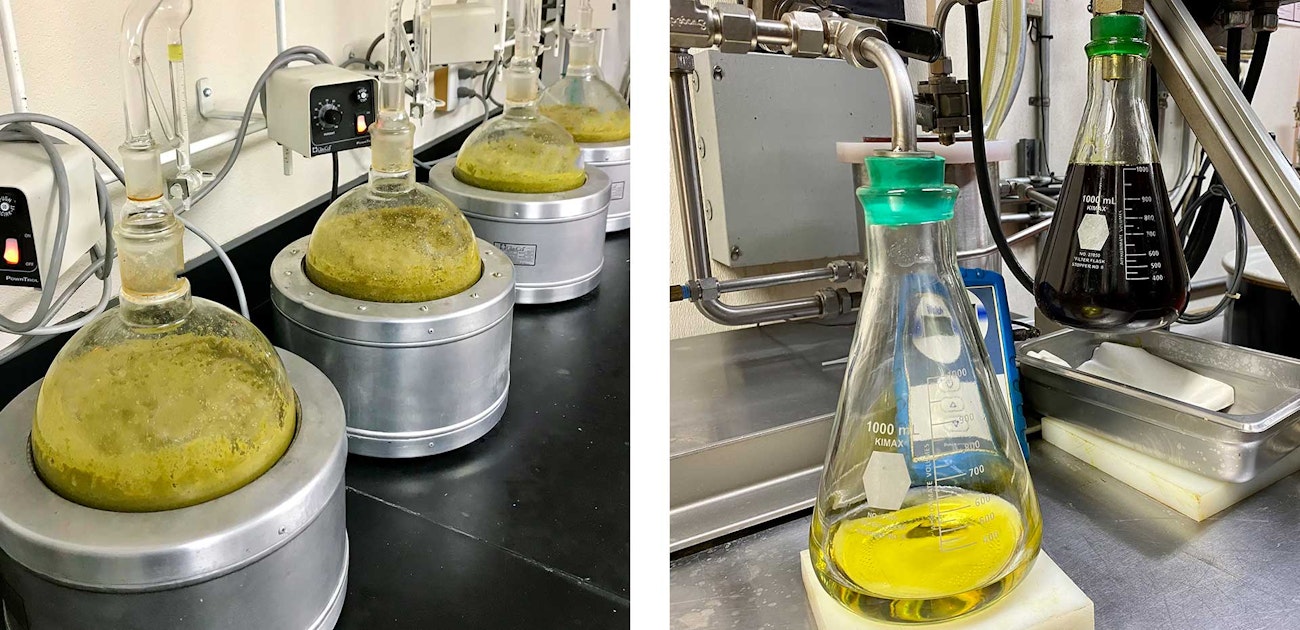 There are various methods used for adding hop oils to the brewing process. Because hop oils can be added to both the hot and cold side, many have turned to this product just for its versatility. The images shown below is but one example of a post-fermentation addition.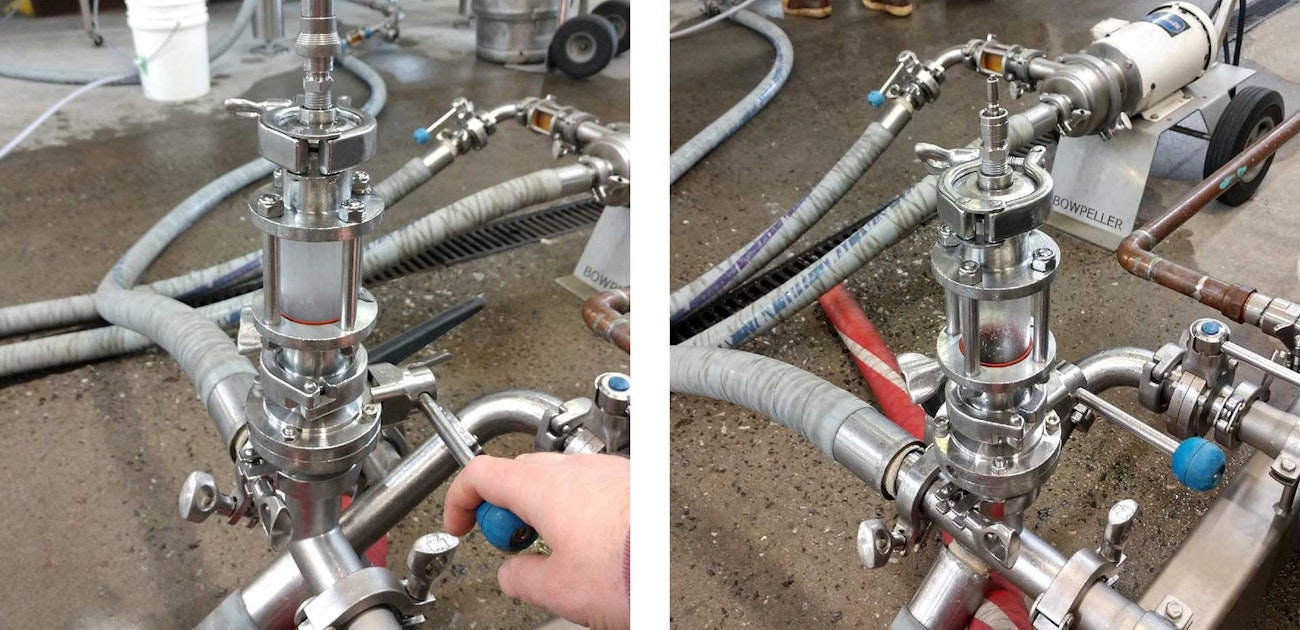 Here, the diluted oils are added to a 1.5-inch sight glass with an end cap, modified to a quick-connect gas fitting and a butterfly valve to isolate it from the bright (centrifuged) beer. The sight glass is filled to the top—or if there is space it's purged with CO2—then the cap is secured. The CO2 line is then connected, and the butterfly valve opened, shooting the solution inline with the beer (think hop cannon). The sight glass is backfilled/rinsed with bright beer twice, and after that the run continues as normal. Oils are typically added at the beginning of the centrifuge run to the brite tank, so they are well mixed.
"We decided to look into hop oils for a variety of reasons, but most notably to find a means to add excellent hop aroma and character to liquids in a sterile fashion. We were hoping to attain the character and aroma we were after while adhering to stringent food safety requirements. Not only did we find a solution in Hopsteiner hop oils, but it turns out it is 'green' and sustainable.

We've found the oils, depending on type, to be impactful and desirable anywhere from whirlpool to 'dry hop' to BBT additions, and the stability and continuity is excellent. Hop oils have great effect on both aroma AND yield.

I think the most challenging component of the oil is finding the right hop oil for the right application and then finding an effective process for that specific purpose... Cue in the Hopsteiner team to help troubleshoot and plan! Once that process is dialed in, the usability of hop oils is remarkable, and the quality and effect is incredible."

John Walker, cofounder and head brewer at Athletic Brewing in Stratford, Connecticut.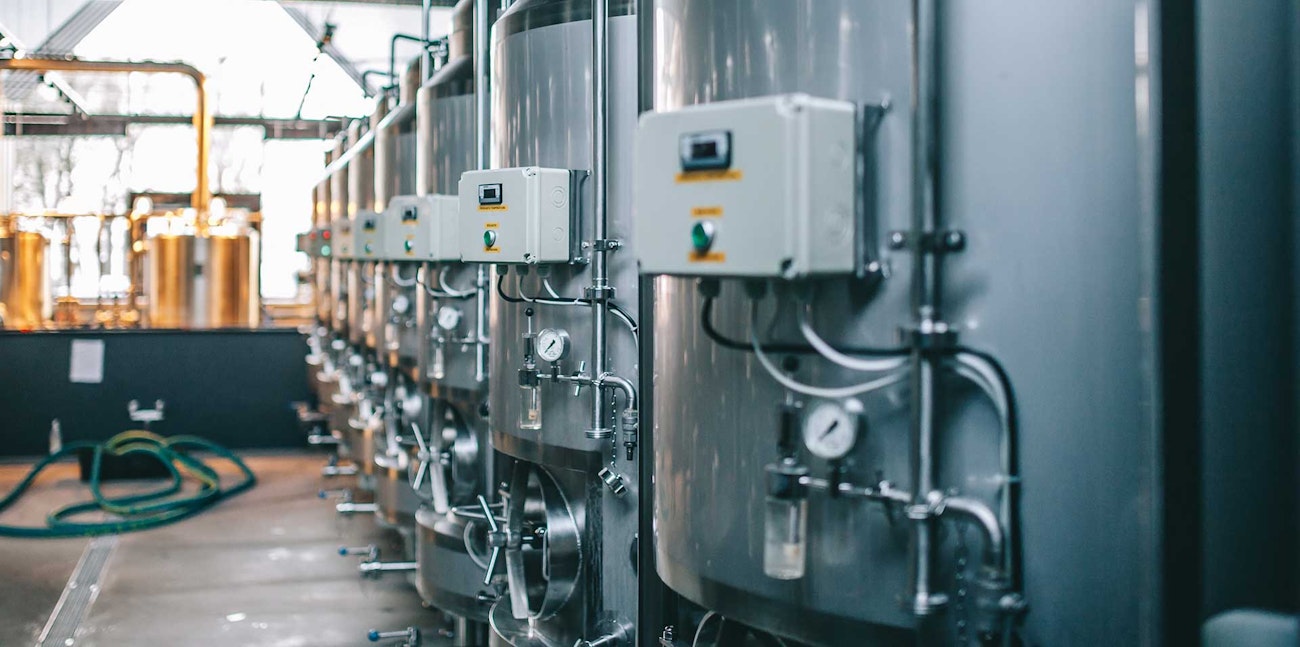 Hop oils and Hopsteiner's popular downstream product line are the result of years of collaborations with brewing professionals. Meticulous research and extensive trials have gone into achieving the perfect out-the-box tools for helping brewers save time, money, and most importantly, stay ahead of consumer interests.
Since 1845, Hopsteiner has led the industry as a preferred global hops supplier, partnering with breweries of all sizes to offer a unique range of hop varieties and innovative hop products designed to enhance flavor, aroma, consistency, and flexibility for brewing and beyond.
Discover more at Hopsteiner.com | 1.800.339.8410 | Contact us
SPONSORED CONTENT