Subscribe to the Craft Beer & Brewing Podcast:
Most brewers launch a brewery with the goal of producing specific types of beers. For Paul Arney of The Ale Apothecary, the founding principle was different—he knew how he wanted to make beer, and the style of beers he would make flowed from that focus on specific process. The result, of course, was "wild" beer with an acid component, but that was less important to Arney than brewing as close to nature as he could. Local ingredients, overnight mashes, no chemical cleaners or sanitizers, and wood vessels wherever possible, are some of the signatures of Arney's production process that serve his goal of making "Locally-sourced, barrel-aged, natural beer."
For Arney, the concept of "natural" isn't a broad excuse for lazy practices. To the contrary, he's built a time- and work-intensive process to take what he learned from a decade of large-scale production brewing and apply it to this brewing business. Learning from the process has been key for Arney and The Ale Apothecary, and here he discusses everything from the flavor and texture impact of his overnight mash process, corralling wild cultures and staggering pitches to achieve intentional results, the challenges of single-stream brewing in this style and achieving great results without blending, finding joy and success in "mistakes," working with nature in a push and pull to create good-tasting natural beer, and the changing dynamics in the market for wild and sour beer.
This episode is brought to you by: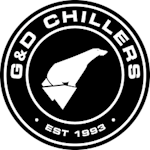 G&D Chillers: As the brewing industry's premier choice for glycol chilling, G&D Chillers has set the standard on quality, service, and dedication to their customer's craft. For 25 years G&D has led the way on innovative solutions that match their brewing customers immediate and future needs. With a wide selection of custom built chillers; G&D offers the Nano chiller, the perfect solution for Nano breweries all the way up to their larger capacity units like the Vertical Air Chiller, built for higher volume operations. Contact G&D Chillers today for your chiller sizing needs at 800.555.0973. Reach out online at Gdchillers.com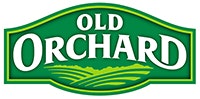 Old Orchard supplies craft juice blends from the heart of Beer City USA. As the industry blending experts, they supply major national brands and growing breweries alike. They've been the best-kept juicy secret in craft beverage for years, but now the secret's out. Breweries across the board are experiencing a seamless transition to Old Orchard as their new juice supplier. So hop aboard the Old Orchard fruit train; their sample kit starter pack is waiting for you at www.oldorchard.com/brewer.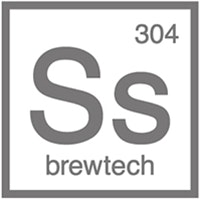 The founders launched Ss Brewtech with a very clear goal to advance brewing equipment design, performance, and quality to the very highest standards in the industry. With a team that draws upon strong functional backgrounds in brewing science, mechanical engineering, industrial design, supply chain, and manufacturing, Ss Brewtech has the people and skill sets you would want and expect from your supplier of pro brewing equipment. Head over to SsBrewtech.com for more information on their brewhouses and brewing gear.


Did you know breweries that serve food see an increase in revenue of 1.8X? 2ndKitchen is a food-tech startup that connects local breweries to iconic neighborhood restaurants to help provide your brewery with food experiences to keep customers in your taproom longer. 2ndKitchen provides the technology, support, custom menus, and more all at no cost to your brewery. Head over to 2ndKitchen for a special Craft Beer and Brewing offer to get started absolutely free.