Subscribe to the Craft Beer & Brewing Podcast:
You'd have to be confident, or crazy, to open a brewery focusing on New England IPA smack dab in the turbid heartland of the style, but that's what Dino Funari, and his partners Peter Kiley, Joshua Sherman, and Richard DiBona, did in early 2019. The brewery got its start, as many do, with the partners homebrewing. They built a reputation over years of give and take, where friends (and friends of friends, and then their friends, too) would swing by Funari's house and drop off a four-pack of beer in exchange for a four-pack of his homebrew. Eventually, demand grew to the point where they had to go commercial to keep up, and Vitamin Sea was born. Now, not quite a year and a half in, fans line up for can releases and their crowdsourced ratings put them in the top 50 breweries in the country—big accolades for a crew with modest goals.
In this episode, Funari talks about the challenges of operating a brewery through the COVID-19 shutdown and the implications for guest and staff safety. He discusses the sculpting of a unique approach to brewing New England-style IPAs, using classic C-hops in progressive IPAs, their aggressive pilot-brewing schedule on a fully customized homebrew-scale system, their approaches to pastry stouts, and more.
Although they're brewing on a much larger production-scale brewhouse now, Vitamin Sea still approaches innovation like homebrewers, constantly looking for the tweak that will make the next batch better.
"Every one of our beers is a work in progress," says Funari. "We'll release a beer, and people will love it, and we'll say 'This is OK, this is good, but what could we do better next time?'"
This episode is brought to you by: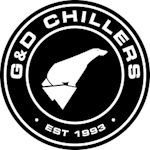 G&D Chillers: As the brewing industry's premier choice for glycol chilling, G&D Chillers has set the standard on quality, service, and dedication to their customer's craft. For 25 years G&D has led the way on innovative solutions that match their brewing customers immediate and future needs. With a wide selection of custom built chillers; G&D offers the Nano chiller, the perfect solution for Nano breweries all the way up to their larger capacity units like the Vertical Air Chiller, built for higher volume operations. Contact G&D Chillers today for your chiller sizing needs at 800.555.0973. Reach out online at Gdchillers.com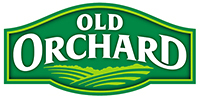 Old Orchard supplies craft juice blends from the heart of Beer City USA. As the industry blending experts, they supply major national brands and growing breweries alike. They've been the best-kept juicy secret in craft beverage for years, but now the secret's out. Breweries across the board are experiencing a seamless transition to Old Orchard as their new juice supplier. So hop aboard the Old Orchard fruit train; their sample kit starter pack is waiting for you at www.oldorchard.com/brewer.


This episode is brought to you by Hopsteiner–your premium hop supplier dedicated to delivering quality hops and hop products in every package. Visit Hopsteiner.com for a complete list of offerings or select "shop hops" to start ordering today.


Fermentis is the obvious choice for beverage fermentation. They've provided the beer industry, from large and small breweries to homebrewers, with the best fermentation yeasts since 2003. Their yeasts are easy to use—just pitch your Fermentis yeast directly into your wort, no rehydration necessary. To learn more about how Fermentis can improve the quality of your fermentation, and for the latest on their exciting new product releases, visit Fermentis.com.


This episode is brought to you by Brewers Publications, publishers of "Small Brewery Finance" by Maria Pearman, "How to Brew" by John Palmer, and the forthcoming "Historical Brewing Techniques" by Lars Marius Garshol. Established in 1986, Brewers Publications has published more than 50 books of enduring value for amateur and professional brewers alike. Visit BrewersPublications.com today to browse the complete catalog of books and ebooks.