Subscribe to the Craft Beer & Brewing Podcast:
Wolves and People founder Christian DeBenedetti wrote about beer for years as a journalist before taking the leap and founding the brewery on the family farm where he grew up in Oregon's Willamette Valley. While the brewery is small—they produced fewer than 400 barrels of beer in 2019—they've focused on beers that reflect place from the very start.
One of their most active focuses is yeast, and they've captured and developed multiple yeast strains from the property—first from a plum tree, and later from the hive of bees that DeBenedetti brought to the farm for honey and pollination as well as yeast cultivation. Here, he discusses the process of capturing then testing and isolating the strains, one of which is now available as a beta yeast from The Yeast Bay.
The next big project involves estate-grown barley, to be planted next year on a plot next to the brewery. He talks about the progress of that program, from variety selection to soil prep, farming strategies, and malting process.
Closing the loop between brewing and agriculture is on many brewers' minds, and Wolves and People is bringing the two ever closer.
This episode is brought to you by: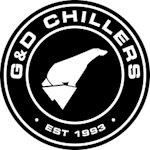 G&D Chillers: As the brewing industry's premier choice for glycol chilling, G&D Chillers has set the standard on quality, service, and dedication to their customer's craft. For 25 years G&D has led the way on innovative solutions that match their brewing customers immediate and future needs. With a wide selection of custom built chillers; G&D offers the Nano chiller, the perfect solution for Nano breweries all the way up to their larger capacity units like the Vertical Air Chiller, built for higher volume operations. Contact G&D Chillers today for your chiller sizing needs at 800.555.0973. Reach out online at Gdchillers.com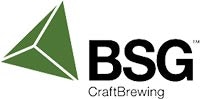 A new base malt to set your compass by. Rahr North Star Pils is crafted for brewers looking for a domestic pilsner malt with low color and low modification. North Star Pils carries overtones of honey and sweet bread, supported by flavors and aromas of hay and nutty character. Suitable for any beer style, but particularly craft brewed versions of classic lagers. Let Rahr North Star Pils guide your craft by visiting bsgcraftbrewing.com, or contact them at 1.800.374.2739.


This episode is brought to you by Mountain Rose Herbs, purveyors of the highest quality, organic herbs, spices, and teas. Whether you want to add depth to your next golden tripel with classic notes of cinnamon, pepper and clove, or artfully layer exotic, zesty grains of paradise into a perfect ale, adding botanicals to your brewing is an easy way to customize a delicious flavor profile. Mountain Rose Herbs has been providing organic herbs and spices to chefs, herbalists, and dedicated brewers for more than three decades. Learn more at mountainroseherbs.com and get 10% off of your first order with the code "craftbeer10".

Grandstand is your source for the latest trends in branded drinkware, apparel and promotional items. We make your job easy by serving as your one-stop-shop for everything you need to outfit your taproom and fans. Current trends include to-go drinkware, tie dye prints and portable coolers. Visit egrandstand.com/lookbook to see what's trending.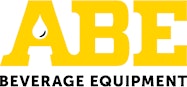 ABE Beverage Equipment provides complete brewing and packaging solutions worldwide. Whether you are just starting out or are looking to expand, ABE offers brewhouses, tanks, canning lines and more for small to medium sized brewers. ABE has equipped over one thousand breweries worldwide and has the best customer service in the industry. Call ABE Beverage Equipment at 402-475-BEER or visit ABEequipment.com to learn more. That's ABEequipment.com for complete brewing and packaging solutions.