Subscribe to the Craft Beer & Brewing Podcast:
Chris Colby has been writing about brewing process and techniques for the better part of two decades. His new book from Brewers Publications, How to Make Hard Seltzer, sheds light on the rapidly evolving practice of making this fermented sparkling beverage. More akin to meadmaking than brewing, the process of making hard seltzer will be familiar to most brewers, but with notable key differences that can make or break the finished product.
In this episode, Colby walks through the basics—water, sugar, yeast selection, fermentation process and nutrients, clean up, flavoring, and carbonating—with insights from professional brewers on what does and doesn't work. He digs into worst-case scenarios and how to troubleshoot issues that arise through the process, from stalled fermentations to sludge after fining.
Love 'em or hate 'em, hard seltzers are a trend that brewers should at least understand. Making them poses challenges both new and familiar, even for experienced brewers.
This episode is brought to you by: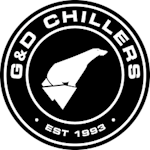 G&D Chillers: As the brewing industry's premier choice for glycol chilling, G&D Chillers has set the standard on quality, service, and dedication to their customer's craft. For 25 years G&D has led the way on innovative solutions that match their brewing customers immediate and future needs. With a wide selection of custom built chillers; G&D offers the Nano chiller, the perfect solution for Nano breweries all the way up to their larger capacity units like the Vertical Air Chiller, built for higher volume operations. Contact G&D Chillers today for your chiller sizing needs at 800.555.0973. Reach out online at Gdchillers.com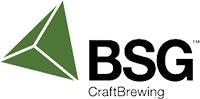 Brewers seeking amplifying malt and distillers hunting down delicious base options welcome Gambrinus Rye Malt as their malt choice. This Rye Malt gives spicy, grainy, and bready notes with suggestions of vanilla and sweet dough. It strengthens mouthfeel, viscosity, and head retention combined with flaked oats or wheat for IPAs, and is a solid base for a wide range of distilled spirits. Learn more about Gambrinus Rye Malt at bsgcraftbrewing.com, or contact them at 1.800.374.2739.


This episode is brought to you by Mountain Rose Herbs, purveyors of the highest quality, organic herbs, spices, and teas. Whether you want to add depth to your next golden tripel with classic notes of cinnamon, pepper and clove, or artfully layer exotic, zesty grains of paradise into a perfect ale, adding botanicals to your brewing is an easy way to customize a delicious flavor profile. Mountain Rose Herbs has been providing organic herbs and spices to chefs, herbalists, and dedicated brewers for more than three decades. Learn more at mountainroseherbs.com and get 10% off of your first order with the code "craftbeer10".

Grandstand is your source for the latest trends in branded drinkware, apparel and promotional items. We make your job easy by serving as your one-stop-shop for everything you need to outfit your taproom and fans. Current trends include to-go drinkware, tie dye prints and portable coolers. Visit egrandstand.com/lookbook to see what's trending.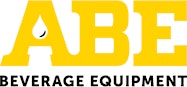 ABE Beverage Equipment provides complete brewing and packaging solutions worldwide. Whether you are just starting out or are looking to expand, ABE offers brewhouses, tanks, canning lines and more for small to medium sized brewers. ABE has equipped over one thousand breweries worldwide and has the best customer service in the industry. Call ABE Beverage Equipment at 402-475-BEER or visit ABEequipment.com to learn more. That's ABEequipment.com for complete brewing and packaging solutions.