Subscribe to the Craft Beer & Brewing Podcast:
This has been a challenging year for trying new beer, but like everyone has done over the past eight months of shutdowns and social distancing, we persevered. We were able to taste thousands of beers over the past year at Craft Beer & Brewing Magazine®, between our blind-panel reviews, those sent to us to consider for general coverage, those tasted at various festivals (yes, we did get to a few in the earlier months of this year), those shared when we visited breweries, not to mention all the ones we bought and enjoyed at home.
Once a year, we put our collective heads together and create our Editors' Picks for the Best Beers of the Year. We also poll you, our readers and listeners, for your favorite beers, as well as your favorite breweries of various sizes. In this wide-ranging episode, Cofounder and Editorial Director Jamie Bogner and Managing Editor Joe Stange walk through the best beers and breweries of 2020 and the stories behind them.
This episode is brought to you by: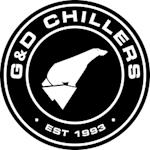 G&D Chillers: Nearly 2,000 breweries across the US, Canada, and Mexico partner with G&D Chillers. Innovative, modular designs and no proprietary parts propel G&D ahead as the premier choice for your glycol chilling needs. Breweries you recognize, like Russian River, Ninkasi, Jacks Abby, Samuel Adams, and more, trust G&D to chill the beer you love! Call G&D Chillers to discuss your project today, or reach out directly at Gdchillers.com

This episode is brought to you by Rahr North Star Pils. A new base malt to set your compass by. Rahr North Star Pils is crafted for brewers looking for a domestic pilsner malt with low color and low modification. North Star Pils carries overtones of honey and sweet bread, supported by flavors and aromas of hay and nutty character. Suitable for any beer style, but particularly craft brewed versions of classic lagers. Let Rahr North Star Pils guide your craft by visiting BSGCraftbrewing.com, or contact BSG at 1.800.374.2739.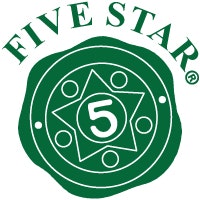 Five Star Chemicals & Supply Inc. is your leading provider of cleaning, sanitizing and adjunct chemicals for breweries, throughout North America and internationally. All products have been formulated with safety, equipment material, and quality in mind. Interested in trying our products? Contact [email protected] to inquire about a free Craft Brew Sample Pack and only pay the shipping. Cheers to Beer!


Grandstand is your source for the latest trends in custom printed drinkware, apparel and promotional items. We make your job easy by serving as your one-stop-shop for everything. Visit egrandstand.com/lookbook to see what's trending.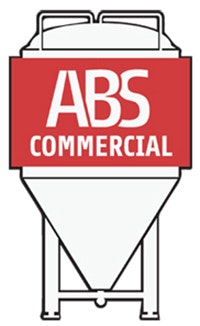 ABS Commercial is excited to be a part of today's Podcast! ABS is a full brewery outfitter offering brewhouses, tanks, keg washers and small parts. ABS wanted to do something fun for the craft beer industry, so they are giving away an ABS Keg Viking Keg Washer LIVE on December 5th, which happens to be national repeal day. To enter, go to www.abs-commercial.com, click on "Keg Viking" page and fill out the contest form for your chance to win!