Subscribe to the Craft Beer & Brewing Podcast:
Shawn Johnson of Birds Fly South dreams about brewing. In fact, their solera system for fermenting farmhouse beers came to him one night in a vision of sorts—as Jolly Pumpkin's Ron Jeffries appeared in a dream with a command to "keep the beer moving." Funk is always on Johnson's mind, awake or asleep, and five years in, the brewery continues to adhere to their mantra of "Funk First!"
In this episode, Johnson discusses:
- Developing and managing their house culture
- Maintaining the balance between Brett and Sacch expression in the culture
- How different grist bills and mash processes affect the expression of the culture
- Pushing higher bitterness (25-35 IBUs) in mixed-culture beers
- Using hyped hops in farmhouse beers as a bridge to today's drinkers
- Embracing a bit of lightstruck character by using green bottles
- Brewing for different barrel-aging strategies
- Exploring flavors in barrel-aged stouts with Belgian yeasts
Brewing today means balancing one's creative vision with consumer demand, educating drinkers, and creating a market rather than simply creating products for an existing one. Birds Fly South has stuck to their guns, building a bridge between classic expression and modern innovation.
This episode is brought to you by: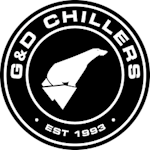 G&D Chillers: Nearly 2,000 breweries across the US, Canada, and Mexico partner with G&D Chillers. Innovative, modular designs and no proprietary parts propel G&D ahead as the premier choice for your glycol chilling needs. Breweries you recognize, like Russian River, Ninkasi, Jacks Abby, Samuel Adams, and more, trust G&D to chill the beer you love! Call G&D Chillers to discuss your project today, or reach out directly at Gdchillers.com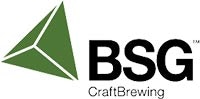 This episode is brought to you by Rahr North Star Pils. A new base malt to set your compass by. Rahr North Star Pils is crafted for brewers looking for a domestic pilsner malt with low color and low modification. North Star Pils carries overtones of honey and sweet bread, supported by flavors and aromas of hay and nutty character. Suitable for any beer style, but particularly craft brewed versions of classic lagers. Let Rahr North Star Pils guide your craft by visiting BSGCraftbrewing.com, or contact BSG at 1.800.374.2739.


Tired of the trial-and-error carbonation processes? Then look at our innovative automated carbonation systems for precise carbonation. These systems handle wide flow ranges to accommodate all your beer, wine, soda or cider styles. You can even carbonate and directly send the product to a packaging line without tankage! Besides carbonation, QuantiPerm offers robust and economical systems for, nitrogenation and water deoxygenation. All our systems have an easy-to-use graphical user interface with reports and graphs that you can pull up on your mobile device. Visit quantiperm.com for more information.


Grandstand is your source for the latest trends in custom printed drinkware, apparel and promotional items. We make your job easy by serving as your one-stop-shop for everything. Visit egrandstand.com/lookbook to see what's trending.

ABS Commercial is excited to be a part of today's Podcast! ABS is a full brewery outfitter offering brewhouses, tanks, keg washers and small parts. ABS wanted to do something fun for the craft beer industry, and gave away an ABS Keg Viking Keg Washer LIVE this past December 7th. Congratulations to Lazy Horse Brewing & Winery in Nebraska who are the new proud owners of a Keg Viking! To make sure you're on the list for future giveaways, go to www.abs-commercial.com, click on the "Keg Viking" page, and fill out the contact form to stay in the know!