Subscribe to the Craft Beer & Brewing Podcast:
If you've had a beer from Placentia, California's The Bruery at a festival or in their taproom over the past half-decade, there's a good chance that Andrew Bell designed it or brewed it. The longtime innovation brewer has developed a reputation amongst industry peers as one who has tried just about anything that can be legally added to beer—from powdered cream cheese to obscure spices and fruit in every form imaginable.
In mid-2020, he joined former Bruery colleagues Jonas Nemura and Cambria Griffith to launch Radiant Beer Co. in Orange County, and now he's tackling a new type of innovation problem—designing a brewing program and identity from scratch.
In this episode, Bell discusses lessons learned from brewing more than 300 new beers per year, including:
setting and adhering to stylistic guard rails
breaking down familiar flavors like oatmeal raisin cookie, and rebuilding them in beer
using sub-threshold spicing to build flavor that evokes an emotional connection
the challenge of scaling ingredients up from the pilot batches to production batches
processing nuts and improving their extract efficiency
pasteurizing for safety and to improve flavors
the ways that different fruit-processing methods (purée, juice, dehydrated, fresh) affect flavor expression
brewing "clean" beer with wine grapes
managing ultra-high-gravity fermentations with unusual yeast
brewing low-bitterness West Coast-style IPAs with high aromatic and tropical elements
subtle spicing in traditional styles like witbier
And much more.
If you've ever brewed with a new ingredient and suffered spectacular failure, welcome to Bell's world. Through a long process of research, ingredient sourcing, and brewhouse testing, he's figured out ways to make difficult ingredients work—and also found ingredients that he'll never use again.
In this episode, he delves into both the success and the failures, with tips that anyone can use to achieve better outcomes with difficult ingredients.
Photo: Radiant Beer Co. / Vito Trautz
This episode is brought to you by: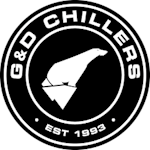 G&D Chillers – As the brewing industry's premier choice for glycol chilling, G&D Chillers has set the standard on quality, service, reliability and dedication to their customer's craft. New this year, Redundancy meets Efficiency! G&D's Micro-Channel Condensers are built with all aluminum construction which eliminates galvanic corrosion. Using half the refrigerant of conventional condensers with fewer brazed connections, translates to a lower GWP and less opportunity for leaks. Call G&D Chillers today to discuss your project or reach out directly at Gdchillers.com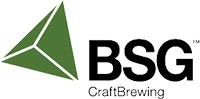 This episode is brought to you by Crisp Scottish Pale Ale Malt. Crisp Scottish Pale Ale Malt is the workhorse of many a brewery and is at home in a variety of beer styles. Crisp sources the lowest-nitrogen spring barley from farmers in Fife up to Moray. During malting, high cast moistures and a balance of optimal germination time and temperature results in an even, well-modified malt with a rich color and balanced sweet, malt flavor which is ideally suited to ale brewing. Visit BSGCraftbrewing.com for more information on Crisp Scottish Pale Ale Malt, or call 1-800-374-2739.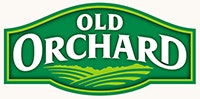 The world of craft beer is a different place now. Margins are more important than ever, so why not lower your ingredient cost? Craft juice concentrates from Old Orchard are the cost-effective solution for your fruit-forward needs. Old Orchard produces high volumes of their retail juice brand, so economies of scale keep prices low for their bulk supply program. A little concentrate goes a long way, and you won't lose some of it through filtering like you would with purees. To start increasing your margins now, head on over to www.oldorchard.com/brewer.


For years, BreweryDB® has been the industry's only professionally curated source of brewery and beer information. In 2019, over one million tap room visits were made by craft fans searching for breweries on BreweryDB.com! In early 2021, BreweryDB® will unveil an all-new experience to help craft lovers get back on the brewery trail! To take full advantage of the enhanced marketing power of BreweryDB® – and to increase your tap room traffic, visit MarketMyBrewery.com. It's easy and it's free!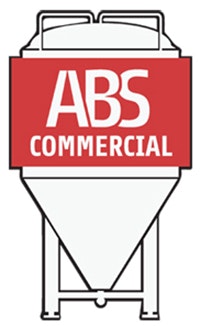 "ABS Commercial is excited to be a part of today's Podcast! ABS is a full brewery outfitter offering brewhouses, tanks, keg washers and small parts. As a part of ABS Commercials on going give back campaign, they will be giving away an ABS Keg Viking Keg Washer in June, so make sure to periodically check the ABS Commercial Facebook page to find out when the contest opens up and how you can enter to win a Keg Viking!"