Subscribe to the Craft Beer & Brewing Podcast:
Steve Luke loves hops, and over a decade and a half working in the industry he's learned quite a bit about brewing with them. Cloudburst is, effectively, his second act—a brewery built for the love of brewing after a career spent at larger breweries like Allagash, Captain Lawrence, and Elysian. Today, Luke blends the discipline and production precision he learned from larger-scale production with his passion for creating new hop-driven beers.
In this episode of the podcast, Luke dives into his technical and creative approaches to designing hoppy beers. Along the way he discusses:
The four components that define balance
Creating dryness and drinkability without sacrificing hops punch
Brewing different IPA expressions (hazy or West Coast) with a single yeast strain
Approaching IPA design from both directions, backwards from a visualized flavor or forwards from an ingredient inspiration
Minimizing flaked ingredients for longer stability
Chasing lower dissolved oxygen levels in packaged beer
Categorizing hops by flavor components and creating blends using his own visualization tools
The five or six hops that can make or break an IPA
The importance of contracting, and the imperfect science of selection
Building layered hop character with more hot-side additions
Water impact on hop expression
Dry-hopping strategy to speed up reduction of diacetyl precursors
And more.
This second act is a labor of love for Luke. Cloudburst isn't just a business, it's a way to insure he has control over the creative process in what he brews, and that he can stay involved in doing what he loves—actually making the beer. The brewhouse team is two people, Zach Kornfeld and Luke, and they're focused on remaining small and hands-on.
"Why I started a brewery was because my passion is brewing," Luke says. "Creating beers, making the beers. That's something I don't ever want to push myself out of. As far as growth goes, there's only so big we can be. We're in this happy spot of about 2,000 barrels per year, and we don't see much more volume growth than that."
This episode is brought to you by:

G&D Chillers – As the brewing industry's premier choice for glycol chilling, G&D Chillers has set the standard on quality, service, reliability and dedication to their customer's craft. New this year, Redundancy meets Efficiency! G&D's Micro-Channel Condensers are built with all aluminum construction which eliminates galvanic corrosion. Using half the refrigerant of conventional condensers with fewer brazed connections, translates to a lower GWP and less opportunity for leaks. Call G&D Chillers today to discuss your project or reach out directly at GDChillers.com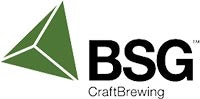 This episode is brought to you by Crisp Scottish Pale Ale Malt. Crisp Scottish Pale Ale Malt is the workhorse of many a brewery and is at home in a variety of beer styles. Crisp sources the lowest-nitrogen spring barley from farmers in Fife up to Moray. During malting, high cast moistures and a balance of optimal germination time and temperature results in an even, well-modified malt with a rich color and balanced sweet, malt flavor which is ideally suited to ale brewing. Visit BSGCraftbrewing.com for more information on Crisp Scottish Pale Ale Malt, or call 1-800-374-2739.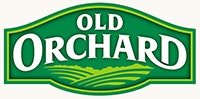 A brewery might have 99 problems, but your fruit supplier shouldn't be one. Old Orchard is already known for their quality concentrates, but they also pride themselves on consistent product and reliable supply. When brewers need assistance, Old Orchard is just an email, phone call, or even a text away. Based in Greater Grand Rapids, Michigan—better known as Beer City, USA—Old Orchard is core to the brewing community. To join their fruit family, learn more at www.oldorchard.com/brewer.


For years, BreweryDB® has been the industry's only professionally curated source of brewery and beer information. In 2019, over one million brewery visits were made by craft fans searching for breweries on BreweryDB.com! In just a few weeks, BreweryDB® will unveil an all-new experience to help craft lovers get back on the brewery trail! To take full advantage of the enhanced marketing power of BreweryDB® – and increase your tap room traffic, setup your account on MarketMyBrewery.com. It's easy and it's free!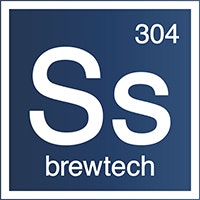 The founders launched Ss Brewtech with a very clear goal to advance brewing equipment design, performance, and quality to the very highest standards in the industry. With a team that draws upon strong functional backgrounds in brewing science, mechanical engineering, industrial design, supply chain, and manufacturing, Ss Brewtech has the people and skill sets you would want and expect from your supplier of pro brewing equipment. Head over to SsBrewtech.com for more information on their brewhouses and brewing gear.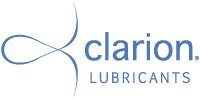 Food-grade lubricants are not your top concern. Your beer is. Lucky for you, Clarion has a passion for protecting your beer by helping to make your brewing system 100% food safe. When you switch to Clarion food-grade lubricants, you're reducing the risk of costly contamination and recalls to virtually zero. All while extending the life of your equipment. And that leaves you with the peace of mind to think about what really matters. Go to clarionlubricants.com to learn more.