Subscribe to the Craft Beer & Brewing Podcast:
Sierra Nevada founder Ken Grossman has been working on "innovation" beers since the brewery's first days in the early '80s. Beers we all know and love, such as Celebration and Bigfoot, were once "innovation" beers. That culture of trying new things while brewing traditionally inspired beers that speak to audiences today is written into the very DNA of the company. It's no surprise that they continue to lead even now, as they move into their fifth decade.
But creating new products comes with challenges in everything from creative approach to technical performance and connecting with drinkers. It's not easy to find that perfect mix of compelling beer and brand, and even today Sierra Nevada has to approach branding and marketing with focus and discipline.
In this episode, Grossman explains how Sierra Nevada approaches innovation and quality, touching on:
How online shopping and beer pickup and delivery have changed the industry
Creating beers that delight, excite, and mean something to somebody
Marrying the creative process with the technical development process
The approach to small-scale piloting and R&D brewing
Maintaining and promoting consistency and creativity between Sierra Nevada's two breweries with weekly taste panels
The brewery's relationship with growers on the agricultural side of beer
Underwriting investments by growers in new hop varieties
Imbuing the company with a culture of quality
Developing new beer ideas, as well as beyond-beer product lines
And more.
Ken Grossman has earned his reputation as a brewer's brewer through an unyielding focus on quality. Here, you'll understand why.
This episode is brought to you by: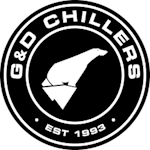 G&D Chillers
Like your flagship beer, you can rely on G&D Chillers for the same quality and consistency. G&D guarantees that every chiller they build will hit 28°F (-2°C) without breaking a sweat. They never stop. They draft, they craft, they service each and every brewery–big or small. All in an effort to build one hell of a chiller. For nearly 30 years, G&D's been committed to cold. Reach out for a quote today at GDChillers.com.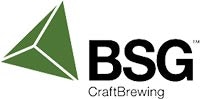 This episode is brought to you by BSG Hop Solutions. Meet the latest in the BSG Hop solutions portfolio, Citiva. Strong expressions of stone fruit, floral, and resinous/pine flavors and aromas define this blend, crafted specifically for use in hazy IPAs, and other hop-forward beers. Citiva is ideal for aroma, whirlpool, and dry hop additions to Hazy and Juicy IPAs, or for any other hoppy styles where a combination of citrus, tropical fruit, and pine aromatics are desired. Go to bsgcraftbrewing.com to learn more, or call 1-800-374-2739.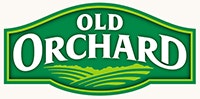 A brewery might have 99 problems, but your fruit supplier shouldn't be one. Old Orchard is already known for their quality concentrates, but they also pride themselves on consistent product and reliable supply. When brewers need assistance, Old Orchard is just an email, phone call, or even a text away. Based in Greater Grand Rapids, Michigan—better known as Beer City, USA—Old Orchard is core to the brewing community. To join their fruit family, learn more at www.oldorchard.com/brewer.

Are you ready to Brew Like A Pro? ProBrew has the equipment, systems and technology to take your brewery production to the next level. Check out www.probrew.com for ProCarb inline carbonation technology, ProFill rotary filling & seaming can fillers, the Alchemator inline alcohol separation system, 7 – 50bbl Brewhouses and more! ProBrew offers the craft beer industry innovative solutions to help you Brew Like A Pro! Go to www.probrew.com for more info!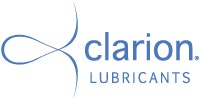 Your beer deserves all your attention. Clarion makes that a little easier. Their food-grade lubricants will help keep your system running smooth, while also safeguarding your product from costly contamination and recall. Because then you'll be in full compliance with food safety standards. And it's all thanks to a simple switch to Clarion. A food-safe system that lets you focus on your craft? We'll drink to that. Go to clarionlubricants.com to learn more.