Subscribe to the Craft Beer & Brewing Podcast:
For Alma Mader, combining lager brewing with a broad approach to hazy IPA provides the best of both worlds—a dogmatic approach to technical brewing synergized with a ranging program to squeeze every last ounce of flavor from their hops. Founder and head brewer Nick Mader studied and worked with industry-leading breweries before heading back home to Kansas City, Missouri, to open the eponymously named brewery with wife Tania Hewett-Mader. That studied, nuanced approach to beer design is evident no matter which style you order.
In this episode, Mader first discusses lager, including:
Quality, consistency, and expression in Saaz hops
Dialing in utilization of Noble hops in lagers
Utilizing later hop additions in lager
Balancing bitterness and malt character
Manipulating pH to achieve proper expression
Keeping minerality in check
The significant differences in lager yeasts strains
Then, the discussion turns to hazy IPA, and Mader covers:
Their two-pronged approach to hazy IPA, with drier and sweeter veins
Boil additions in hazy IPA for mid-palate hop flavor
The impact of specific hop varieties on expression of "juicy"
The benefit of using gypsum
A West Coast–style approach to hazy IPA
"Cool-pooling" for better hop aroma
And more.
This episode is brought to you by: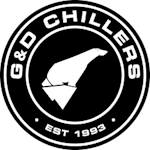 G&D Chillers
Like your flagship beer you can rely on G&D Chillers for the same quality and consistency. G&D guarantees that every chiller they build will hit 28 degrees without breaking a sweat. They never stop. They draft, they craft, they service each and every brewery – big or small. All in an effort to build one hell of a chiller. For nearly 30 years, G&D's been committed to cold. Reach out for a quote today at gdchillers.com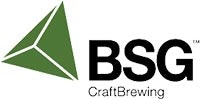 This episode is brought to you by Rahr North Star Pils. A new base malt to set your compass by. Rahr North Star Pils is crafted for brewers looking for a domestic pilsner malt with low color and low modification. North Star Pils carries overtones of honey and sweet bread, supported by flavors and aromas of hay and nutty character. Suitable for any beer style, but particularly craft brewed versions of classic lagers. Let Rahr North Star Pils guide your craft by visiting bsgcraftbrewing.com, or contact us at 1.800.374.2739.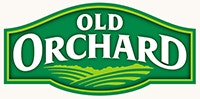 The world of craft beer is a different place now. Margins are more important than ever, so why not lower your ingredient cost? Craft juice concentrates from Old Orchard are the cost-effective solution for your fruit-forward needs. Old Orchard produces high volumes of their retail juice brand, so economies of scale keep prices low for their bulk supply program. A little concentrate goes a long way, and you won't lose some of it through filtering like you would with purees. To start increasing your margins now, head on over to www.oldorchard.com/brewer.

What if you could take your favorite recipe and make a nonalcoholic version without sacrificing the flavor, color or beer quality? N/A? No Problem! The Alchemator from ProBrew uses proprietary membrane technology to strip the alcohol from the beer without sacrificing all the elements – like flavor and color - that make the beer great! Are you ready to Brew Like A Pro? The Alchemator from ProBrew. NA? No Problem! Email [email protected] for more info.

Looking for a good lager yeast? Fermentis, the obvious choice for beverage fermentation, providing brewers large and small with the most complete portfolio of dry lager yeast available anywhere. To learn more about how Fermentis can improve the quality of your fermentation, and for the latest on their exciting new product releases, visit Fermentis.com."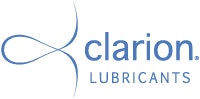 As a brewery owner, you know how important it is to keep your machines running so you don't have to deal with the hassle caused by contamination, recalls and downtime. Clarion makes food-grade lubricants to protect your equipment from the wear and tear that results in breakdowns that cut into your bottom line. Clarion gives you peace of mind so you can focus on what you do best: pouring out great-tasting beverages. Learn more at www.clarionlubricants.com