Subscribe to the Craft Beer & Brewing Podcast:
"People who visit the space, they understand and get that there's this intimate quality to the beer," says Aaron Kleidon, cofounder of Scratch Brewing in Ava, Illinois. "I don't think we've ever had a desire to add weird things to a beer just for the sake of adding weird things."
In the context of American beer today, Scratch is decidedly weird. From their focus on various ingredients foraged from the property to their intensely manual brewing process, it's clear that Scratch is an exercise in exploring a different idea about beer—one rooted in place and time.
You don't find many breweries whose yeast choice is determined by the ambient temperature of their water or the ambient temperature of the fermentation cellar, but that's how Scratch works. That often means pitching their house sourdough culture—the same culture they use for their bread and pizza crust—in the warmer months, while turning instead to brewing lagers in the colder months. You also don't find many brewers that change up their brewing schedule because a storm took down a tree, and suddenly they have access to a different bark. Indeed, it's a different way of thinking about brewing ingredients altogether.
In this episode, cofounders Marika Josephson and Kleidon explore the many facets of their brewing program, including:
building their own "spice kit" of foraged ingredients from the brewery property
the learning process behind pushing ingredients further up in the boil, rather than thinking about all ingredients like they would hops
methods of evaluating new or unfamiliar ingredients
brewing with tree bark and understanding the tannin contribution of foraged ingredients
channeling sense memory in drinkers by using ingredients that trigger memory
brewing with the ingredients in season, and yeasts that work in different seasonal temperature ranges
the challenge of brewing in a wood-fired kettle with open puncheon mash tuns
finding "tropical" fruit flavors in local Midwestern ingredients
prizing drinkability despite disparate ingredient lists
And more.
This episode is brought to you by: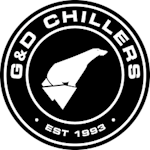 G&D Chillers
Like your flagship beer you can rely on G&D Chillers for the same quality and consistency. G&D guarantees that every chiller they build will hit 28 degrees without breaking a sweat. They never stop. They draft, they craft, they service each and every brewery – big or small. All in an effort to build one hell of a chiller. For nearly 30 years, G&D's been committed to cold. Reach out for a quote today at gdchillers.com

Even the best yeast deserves a helping hand with seltzer fermentation, which is why Pathfinder N-Pure Seltzer Nutrient ensures reliable and complete fermentation of a seltzer base, while providing a clean, neutral fermentation profile. Not to mention it provides all the essential nutrients required by yeast for production of hard seltzer bases fermented from those sweet refined sugars. Give your seltzer yeast a boost by visiting bsgcraftbrewing.com and searching for Pathfinder N-Pure Seltzer Nutrient, or call BSG at 1.800.374.2739.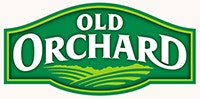 The most common complaint about hard seltzers? They need more flavor. Extract alone is a weak flavoring agent and can leave a chemical aftertaste. But there's a better way. The craft concentrate blends from Old Orchard are packed with REAL FRUIT FIRST, no added sugars, and just enough natural flavor. Breweries are turning to Old Orchard concentrates for seltzer with more body, color, and aroma. Turn seltzer skeptics into supporters with seltzer that drinks like a beer. Get started at www.oldorchard.com/brewer.

Still emptying those overflowing wastebins of crushed, low-fills or under carbonated cans every canning day? It's time to Fill Like a Pro. ProFill Can fillers from ProBrew use rotary, true-counter-pressure-gravity filling and seaming technology to run at speeds of 100 to 300 cans per minute with minimal DO pickup. Stop wasting perfectly good beer. Email ProBrew at [email protected] today!

Working on a new sour beer? Fermentis, the obvious choice for beverage fermentation, now offering an expanding range of dry bacteria for the production of sour beers. To learn more about how Fermentis can improve the quality of your fermentation, and for the latest on their exciting new product releases, visit Fermentis.com.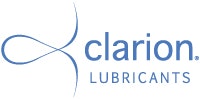 As a brewery owner, you know how important it is to keep your machines running so you don't have to deal with the hassle caused by contamination, recalls and downtime. Clarion makes food-grade lubricants to protect your equipment from the wear and tear that results in breakdowns that cut into your bottom line. Clarion gives you peace of mind so you can focus on what you do best: pouring out great-tasting beverages. Learn more at www.clarionlubricants.com