Subscribe to the Craft Beer & Brewing Podcast:
Whether they're out there talking to brewers, publicans, distributors, scientists, hop growers, or other experts to learn whatever they can for our magazine articles, or whether they're more focused on tasting and critiquing the latest creations and trends, our contributing writers and editors spend a disproportionate and extravagant amount of time simply thinking about beer.
Every now and then, it's fruitful to ask their thoughts.
In our Best in Beer 2021 issue, out now, you can find our complete Critic's Lists in addition to your Readers' Choice picks, our 20 Best Beers in 2021, and much more. In this special, one-a-year episode of the podcast, we let our writers share their top beers of the past year, their thoughts on wht they loved them, plus some added observations on the latest trends and what ought to come next.
This episode is brought to you by: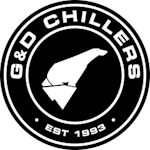 G&D Chillers
What if you could chill your beer with a more efficient chiller? The Answer? G&D Chillers new Micro Channel Condensers! G&D's Micro Channel Condensers are highly efficient in hotter regions, use a fraction of the refrigerant over traditional chillers which provides less opportunity for leaks and lower global warming potential. G&D Chillers' Engineers are committed to green technology design, developing a more energy efficient chiller for the brewing industry. Contact G&D Chillers today at gdchillers.com

This episode is brought to you by our friends at BSG. We all know that the best brewing results come from the best ingredients. BSG offers the largest variety of quality ingredients to create outstanding beers. BSG brings the best malt, hops and additives from around the world to your brewhouse. Their knowledgeable and dedicated staff comes from the brewing industry and can assist you in product consultation for your recipe formulation. Contact your dedicated sales or customer support rep, or become a customer at BSGcraft.com/BeACustomer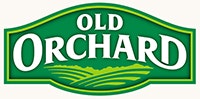 The most common complaint about hard seltzers? They need more flavor. Extract alone is a weak flavoring agent and can leave a chemical aftertaste. But there's a better way. The craft concentrate blends from Old Orchard are packed with REAL FRUIT FIRST, no added sugars, and just enough natural flavor. Breweries are turning to Old Orchard concentrates for seltzer with more body, color, and aroma. Turn seltzer skeptics into supporters with seltzer that drinks like a beer. Get started at www.oldorchard.com/brewer.

Still emptying those overflowing wastebins of crushed, low-fills or under carbonated cans every canning day? It's time to Fill Like a Pro. ProFill Can fillers from ProBrew use rotary, true-counter-pressure-gravity filling and seaming technology to run at speeds of 100 to 300 cans per minute with minimal DO pickup. Stop wasting perfectly good beer. Email ProBrew at [email protected] today!

This episode is brought to you by Mountain Rose Herbs, purveyors of the highest quality, organic herbs, spices, and teas. Whether you want to add depth to your next golden tripel with classic notes of cinnamon, pepper and clove, or artfully layer exotic, zesty grains of paradise into a perfect ale, adding botanicals to your brewing is an easy way to customize a delicious flavor profile. Mountain Rose Herbs has been providing organic herbs and spices to chefs, herbalists, and dedicated brewers for more than three decades. Learn more at mountainroseherbs.com and get 10% off of any and all orders with the code "craftbeer10".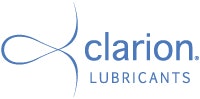 As a brewery owner, you know how important it is to keep your machines running so you don't have to deal with the hassle caused by contamination, recalls and downtime. Clarion makes food-grade lubricants to protect your equipment from the wear and tear that results in breakdowns that cut into your bottom line. Clarion gives you peace of mind so you can focus on what you do best: pouring out great-tasting beverages. Learn more at www.clarionlubricants.com