Subscribe to the Craft Beer & Brewing Podcast:
Julia Herz is only a couple months into her new role as executive director of the American Homebrewers Association, but she's long been an influential voice in beer and an advocate with deep experience in the realm of food-and-beer pairing. As the former craft beer program director for the Brewers Association, she developed a library of resources to help brewers understand the nexus of beer and food and how to increase the quality of occasions for beer drinking. Now, in her new role as head of the world's largest association of homebrewers, she starts her next chapter thinking about how brewing and beer can be more meaingful to even more people than it has in the past.
In this episode, Herz discusses:
the immediate challenges to homebrewing and long-term goals
connecting the professional and amateur sides of brewing
thinking about flavor in a way that's externally relatable
understanding the food flavor triangle
pairing strategies with bridges, links, hooks, and echoes
developing a mind-palate connection and articulating a language of flavor
overcoming flavor bias
making brewing more relevant to those from all walks of like
And more.
"So many brewers are world-class sensory experts when it comes to beer, but I still want to see brewers come along and understand how to describe flavor and what their beers go with," says Herz. "Winemakers do know how to do that. Winemakers are in that arena, day in and day out."
This episode is brought to you by: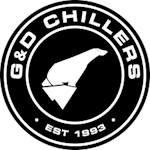 G&D Chillers
What if you could chill your beer with a more efficient chiller? The Answer? G&D Chillers new Micro Channel Condensers! G&D's Micro Channel Condensers are highly efficient in hotter regions, use a fraction of the refrigerant over traditional chillers which provides less opportunity for leaks along with lower global warming potential. G&D Chillers' Engineers are committed to green technology design, while developing a more energy efficient chiller for the brewing industry. Contact G&D Chillers today at gdchillers.com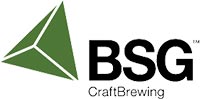 Get back to the future with Weyermann® Isaria 1924®. Made from the oldest German malting barley variety, Isaria shows malty-sweet flavor and a soft, biscuit-like aroma. This heirloom malt makes amazing traditional Bavarian-style lagers, not to mention modern craft lagers and malt-forward ales. For more info, samples, and orders please visit go.bsgcraft.com/Contact-Us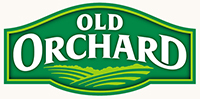 Looking for innovation in your next beverage break-through? Think outside the purée box and let your brand stand out with Old Orchard's craft concentrate blends. Even smoothie seltzers can benefit from the extra boost of flavor and color. Old Orchard is based in the Greater Grand Rapids, Michigan area—also known as Beer City, USA—and supplies craft beverage categories ranging from beer, wine, and cider to seltzer, spirits, and kombucha. To join the core of Old Orchard's brewing community, learn more at oldorchard.com/brewer


BrewMonitor, from Precision Fermentation, is the first real-time, comprehensive fermentation monitoring solution. It works with your existing fermentation tanks to track dissolved oxygen, pH, gravity, pressure, temperature, and conductivity in real-time, from any smartphone, tablet, or PC. BrewMonitor provides detailed insight into your fermentations that helps improve beer consistency, reduce tank-time, and increase overall efficiency–saving your brewery time and money. Get started for 30 days, risk-free. Visit precisionfermentation.com/brewing.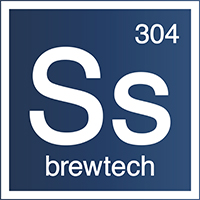 From the rotatable pick-up tube on Rogue Brewing's pilot brewhouse to the integrated hopbacks on Sierra Nevada's twin prototyping brewhouses, Ss Brewtech has taken technology they invented working with world-renowned industry veterans and made them available to every craft brewer. To learn more about Ss Brewtech's innovation list, head over to SsBrewtech.com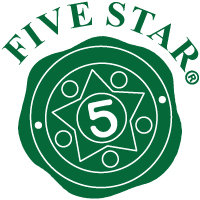 Have you heard of PBW Tablets? Yeah, that's right, the PBW powder you've known and trusted is now in tablet form from Five Star Chemicals. In two sizes-1 per 32 oz and 1 per gallon of water to optimize your cleaning. Simply add one per gallon for all stainless equipment, growlers, kettles, or carboys. Purchase on their website or your favorite homebrew supplier.