Subscribe to the Craft Beer & Brewing Podcast:
Groomed by retired master blender Armand Debelder, a new generation has assumed the stewardship of the 3 Fonteinen lambic brewery and blendery in Beersel and Lot, Belgium. Their focus is on preserving their mentor's approach to brewing, blending, and passion for the lambic tradition, while also looking for ways to root that product more deeply in its history and in its region.
Led by managing director Werner Van Obberghen and brewer Michaël Blancquaert, the 3 Fonteinen team has been navigating the rough seas of the pandemic, looking ahead to ambitious plans for expansion while working to maintain the reputation of 3 Fonteinen Oude Geuze. One project, now under way, is to brew lambic using heirloom wheat and barley varieties grown in the region by Pajottenland farmers.
In this episode recorded amongst the barrels of the famed lambic cellar, Van Obberghen and Lukas Van den Abeele—who has done extensive research on the grains—discuss that program as well as how it fits into Debelder's vision for the future of 3 Fonteinen.
This episode is brought to you by: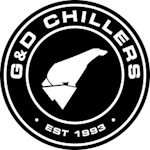 G&D Chillers For nearly 30 years, G&D Chillers has set the mark for quality equipment you can rely on. G&D stands above the rest as the only chiller manufacturer that engineers your glycol piping for free. G&D also stands alone as the only chiller manufacturer with an in house team of installers and engineers, with 30 years of real world, field labor experience in breweries, wineries and distilleries. Contact the total glycol system design experts today at gdchillers.com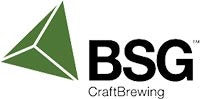 This episode is brought to you by our friends at BSG. We all know that the best brewing results come from the best ingredients. BSG offers the largest variety of quality ingredients to create outstanding beers. BSG brings the best malt, hops and additives from around the world to your brewhouse. Their knowledgeable and dedicated staff comes from the brewing industry and can assist you in product consultation for your recipe formulation. Contact your dedicated sales or customer support rep, or become a customer at BSGcraft.com/BeACustomer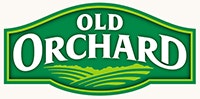 Supply chain challenges are here to stay for a while, so why not trust the experts to handle freight for your ingredients? Old Orchard has partnered with a leading logistics firm in the craft beverage industry to transport your craft concentrate blends. When you order two pails or more of concentrate from Old Orchard, you qualify for freight quotes from various carriers and can stay up-to-date on the status of your shipment. To get started on a freight quote for craft concentrates today, head over to oldorchard.com/brewer


BrewMonitor, from Precision Fermentation, is the first real-time, comprehensive fermentation monitoring solution. It works with your existing fermentation tanks to track dissolved oxygen, pH, gravity, pressure, temperature, and conductivity in real-time, from any smartphone, tablet, or PC. BrewMonitor provides detailed insight into your fermentations that helps improve beer consistency, reduce tank-time, and increase overall efficiency–saving your brewery time and money. Get started for 30 days, risk-free. Visit precisionfermentation.com/brewing.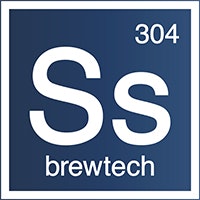 From the rotatable pick-up tube on Rogue Brewing's pilot brewhouse to the integrated hopbacks on Sierra Nevada's twin prototyping brewhouses, Ss Brewtech has taken technology they invented working with world-renowned industry veterans and made them available to every craft brewer. To learn more about Ss Brewtech's innovation list, head over to SsBrewtech.com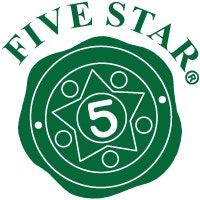 Are you involved in your local Homebrew Club? Want to receive even more benefits? Sign up today for Five Star Chemicals Homebrew Club Program. It's free, and you could have the chance to test out new products before they hit the market, receive exclusive swag, and enjoy discounts on brewing cleaners and sanitizers. Head on over to their website to sign up. You won't want to miss it.