Subscribe to the Craft Beer & Brewing Podcast:
History can be a heavy weight to bear. Being caretakers for a legacy and advocates for a tradition can win you credibility in small circles, but such victories seem inconsequential in the face of an industry and consumer tide that rolls toward simpler tastes. Cantillon, founded in 1900, survived the industry consolidation and shifting consumer tastes of the 20th century, when the number of Brussels lambic breweries dwindled from dozens to just one. While a cadre of diehards appreciated their adherence to tradition, it was the Jean-Pierre Van Roy's decision to open as a tourist-focused museum that actually kept the business afloat.
When interest in craft brewing began to rise toward the end of the century, Cantillon saw ripples that broke into serious waves over the past couple of decades. Today, they stand at the pinnacle—not just as one of Belgium's most respected lambic breweries, but also as one of the finest examples of artful brewing anywhere in the world.
In this episode, recorded in Cantillon's second-floor tasting room, fourth-generation brewer Jean Van Roy recounts that storied past while discussing how the brewery has adapted to the current environment, embracing an energetic, winery-like approach to making beer. He discusses:
the necessity of keeping an active hand in the production of every beer
brewing in a living building that actively impacts the beer
following the vision of his family while discovering his own natural way to work
the turbid mash process using two boil kettles in the vintage 1800s brewhouse
picking up blending skills without learning them
utilizing long boils to decrease the cheesy flavors in aged hops
hop varieties used in Cantillon lambic
embracing the natural microflora
allowing Pediococcus to work by not pre-acidifying the wort
the ideal temperature range for lambic brewing and impacts of climate change
sustainability measures at the historic brewery
fruit philosophy and techniques
mixing wine lees and lambic in barrel-aged beers such as La Vie Est Belge
their sensory approach to fruit maceration
And more.
This episode is brought to you by: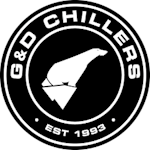 G&D Chillers
What if you could chill your beer with a more efficient chiller? The Answer? G&D Chillers new Micro Channel Condensers! G&D's Micro Channel Condensers are highly efficient in hotter regions, use a fraction of the refrigerant over traditional chillers which provides less opportunity for leaks along with lower global warming potential. G&D Chillers' Engineers are committed to green technology design, while developing a more energy efficient chiller for the brewing industry. Contact G&D Chillers today at gdchillers.com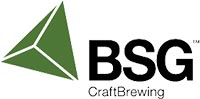 Support for this episode comes from BSG and Fermentis, the obvious choice for beverage fermentation. SafBrew LD-20 is a new all-in-one Saccharomyces Pastorianus yeast and enzyme blend designed to produce lower-carb, dry lager beers. SafBrew LD-20 is capable of high attenuation at low temperatures, making it the perfect choice for clean lagers with very low residual sugars. To harness the power of SafBrew LD-20, or to learn more about Fermentis's range of fermentation solutions, get in touch with BSG at go.bsgcraft.com/Contact-Us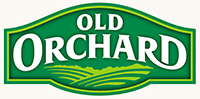 Is your brewery struggling to source or afford berry ingredients? Historic heatwaves devastated U.S. berry crops, causing supply to dwindle and prices to skyrocket. That's why brewers are switching over to Old Orchard's craft concentrate blends, which mimic straight concentrates but at a better price point—and with more reliable supply. Is it any surprise that Old Orchard's best-sellers are Raspberry and Blackberry flavors? Reclaim your margins and order your craft concentrates at oldorchard.com/brewer


BrewMonitor, from Precision Fermentation, is the first real-time, comprehensive fermentation monitoring solution. It works with your existing fermentation tanks to track dissolved oxygen, pH, gravity, pressure, temperature, and conductivity in real-time, from any smartphone, tablet, or PC. BrewMonitor provides detailed insight into your fermentations that helps improve beer consistency, reduce tank-time, and increase overall efficiency–saving your brewery time and money. Get started for 30 days, risk-free. Visit precisionfermentation.com/brewing.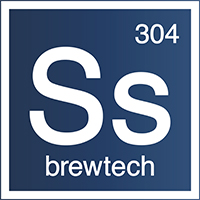 From the rotatable pick-up tube on Rogue Brewing's pilot brewhouse to the integrated hopbacks on Sierra Nevada's twin prototyping brewhouses, Ss Brewtech has taken technology they invented working with world-renowned industry veterans and made them available to every craft brewer. To learn more about Ss Brewtech's innovation list, head over to SsBrewtech.com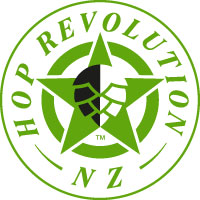 If you're looking for a direct partnership with an independent hop grower who is as fanatical about flavour and quality as you are, join the revolution! Hop Revolution's only reason for being is sustainably farming and processing New Zealand's most flavoursome hops. They get that great beer is not brewed to a past or a future ideal. It's an ongoing journey of fresh thinking. Hop Revolution really is only here for your beer. Let them flavour your thinking stateside directly from Hop Revolution, or through Crosby Hops or Mill95. Learn more @ HopRevolution.co.nz.