Subscribe to the Craft Beer & Brewing Podcast:
She's a native Brazilian, beer sommelier, and former reality TV host. He's a Brussels native who has worked in every aspect of the industry, including the brewhouse at Fantôme. Together, Paula Yunes and husband Valéry De Breucker launched a brewery in Belgium's Luxembourg province. Now, Brasserie Atrium is turning heads with fresh takes on saison and other classics while turning up the heat with trendier styles such as hazy IPA and barrel-aged stout.
It's no small task to launch a new brewery in Belgium and gain acceptance for it there. Belgian beer lovers have their established brands, and their brewing community is relatively slow to change. However, the small town of Marche-en-Famenne, near Rochefort, was the right place for them to launch—the street they're on is Rue de Brasseurs (Brewer's Street), after all. And grabbing a European Beer Star gold medal for their saison, The One, is the kind of thing that tends to get people's attention.
In this episode, Yunes and De Bruecker discuss:
building a more expansive idea of beer in a conservative market
their cooperative process of developing recipes together
creating a local, small-town brewery with cosmopolitan influences
the business-driven need to break from tradition
brewing a noteworthy, award-winning saison in a country known for them
using local water and yeast with glucoamylase enzyme toward the end of fermentation, to get their saison to full dryness
brewing hazy IPA with the Belgian twist of house abbey yeast
using high mash temperatures along with wheat and oats to build body
the challenge of using Brazilian woods such as amburana and cumaru for barrel-aging
breaking down the gender barrier in Belgian brewing
And more.
This episode is brought to you by:

G&D Chillers
What if you could chill your beer with a more efficient chiller? The Answer? G&D Chillers new Micro Channel Condensers! G&D's Micro Channel Condensers are highly efficient in hotter regions, use a fraction of the refrigerant over traditional chillers which provides less opportunity for leaks along with lower global warming potential. G&D Chillers' Engineers are committed to green technology design, while developing a more energy efficient chiller for the brewing industry. Contact G&D Chillers today at gdchillers.com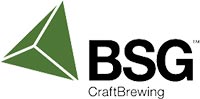 Support for this episode comes from Hop Solutions by BSG. The Hop Solutions portfolio is a joint effort between the brewers, hop specialists, and brewing scientists of BSG and the Rahr Technical Center that takes a flavor-first, application-specific approach to hops. Whether you're seeking biotransformation in a juicy IPA or dialing in a classic West Coast profile, BSG has a Hop Solution for that. Get in touch with the hop nerds at BSG by emailing [email protected] for samples, spots, and contracts.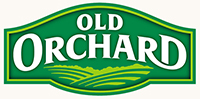 Supply chain challenges are here to stay for a while, so why not trust the experts to handle freight for your ingredients? Old Orchard has partnered with a leading logistics firm in the craft beverage industry to transport your craft concentrate blends. When you order two pails or more of concentrate from Old Orchard, you qualify for freight quotes from various carriers and can stay up-to-date on the status of your shipment. To get started on a freight quote for craft concentrates today, head over to oldorchard.com/brewer


BrewMonitor, from Precision Fermentation, is the first real-time, comprehensive fermentation monitoring solution. It works with your existing fermentation tanks to track dissolved oxygen, pH, gravity, pressure, temperature, and conductivity in real-time, from any smartphone, tablet, or PC. BrewMonitor provides detailed insight into your fermentations that helps improve beer consistency, reduce tank-time, and increase overall efficiency–saving your brewery time and money. Get started for 30 days, risk-free. Visit precisionfermentation.com/brewing.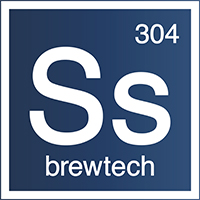 From the rotatable pick-up tube on Rogue Brewing's pilot brewhouse to the integrated hopbacks on Sierra Nevada's twin prototyping brewhouses, Ss Brewtech has taken technology they invented working with world-renowned industry veterans and made them available to every craft brewer. To learn more about Ss Brewtech's innovation list, head over to SsBrewtech.com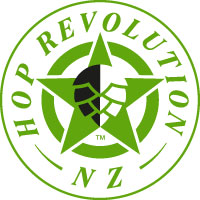 If you're looking for a direct partnership with an independent hop grower who is as fanatical about flavour and quality as you are, join the revolution! Hop Revolution's only reason for being is sustainably farming and processing New Zealand's most flavoursome hops. They get that great beer is not brewed to a past or a future ideal. It's an ongoing journey of fresh thinking. Hop Revolution really is only here for your beer. Let them flavour your thinking stateside directly from Hop Revolution, or through Crosby Hops or Mill95. Learn more @ HopRevolution.co.nz.