Subscribe to the Craft Beer & Brewing Podcast:
Sometimes success comes quickly, and sometimes it's the result of years and years of working, training, and improving. In the case of Roaring Table, founded by husband-and-wife team Beth May and Lane Fearing northwest of Chicago, it's a bit of both.
Their recent string of successes—including a Craft Beer & Brewing Magazine beer of the year and a World Beer Cup medal—may seem sudden, but Fearing started laying the groundwork back in 2007 when he attended the Siebel Institute. He worked for another Chicago-area brewery for nearly a decade before he and May felt they were ready to tackle the brewery challenge on their own. Today, he approaches their beers with an earnest energy, enthusiasm, and humility that's refreshing to see in someone who has worked a brew deck for so long.
In this episode, May and Fearing discuss their approach to brewing and business, including:
building a specific water profile for hazy IPA that optimizes mouthfeel
dialing back non-barley grains for ease of brewing without sacrificing haze
cooler fermentation in hazy IPA to reduce esters and improve hop expression
considering the difference between final gravity and perceived sweetness
patient fermentation with longer lag times
using modern hop products like Incognito and Lupomax pellets at various stages of brewing
employing IPA whirlpool-hopping techniques for lagers
taking a pragmatic approach to lager brewing without sacrificing quality
And more.
This episode is brought to you by:

G&D Chillers
For nearly 30 years, G&D Chillers has set the mark for quality equipment you can rely on. G&D stands above the rest as the only chiller manufacturer that engineers your glycol piping for free. G&D also stands alone as the only chiller manufacturer with an in house team of installers and engineers, with 30 years of real world, field labor experience in breweries, wineries and distilleries. Contact the total glycol system design experts today at gdchillers.com


This episode is brought to you by our friends at BSG. We all know that the best brewing results come from the best ingredients. BSG offers the largest variety of quality ingredients to create outstanding beers. BSG brings the best malt, hops and additives from around the world to your brewhouse. Their knowledgeable and dedicated staff comes from the brewing industry and can assist you in product consultation for your recipe formulation. Contact your dedicated sales or customer support rep, or become a customer at BSGcraft.com/BeACustomer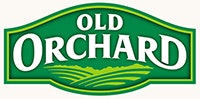 Looking for innovation in your next beverage break-through? Think outside the purée box and let your brand stand out with Old Orchard's craft concentrate blends. Even smoothie seltzers can benefit from the extra boost of flavor and color. Old Orchard is based in the Greater Grand Rapids, Michigan area—also known as Beer City, USA—and supplies craft beverage categories ranging from beer, wine, and cider to seltzer, spirits, and kombucha. To join the core of Old Orchard's brewing community, learn more at oldorchard.com/brewer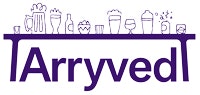 As craft beer's most trusted point of sale system, Arryved is the mobile, all-in-one solution you need to decrease service friction and increase guest satisfaction. With a full suite of craft-specific features, no contracts, and no monthly fees, Arryved provides the necessary tools to help your brewery grow. Go to Arryved.com/cbb to set up a free, customized demo. Remember, there is no "i" in Arryved.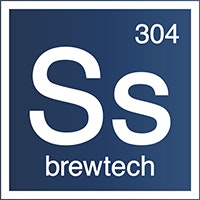 From the rotatable pick-up tube on Rogue Brewing's pilot brewhouse to the integrated hopbacks on Sierra Nevada's twin prototyping brewhouses, Ss Brewtech has taken technology they invented working with world-renowned industry veterans and made them available to every craft brewer. To learn more about Ss Brewtech's innovation list, head over to SsBrewtech.com