Subscribe to the Craft Beer & Brewing Podcast:
New Zealand's population is smaller than the state of Colorado, but country's exports have had an outsized impact on craft beer over the past decade. From hops such as Nelson Sauvin, Motueka, and Riwaka, to the cutting-edge thiol-optimized Phantasm powder, New Zealand has made undeniable contributions to the flavor evolution of American IPA over the past decade.
Jos Ruffell, cofounder of the Wellington-based Garage Project, has had a front seat for his country's evolution from craft beer follower to craft beer influencer. An avowed geek whose pivotal beer experience involved Pliny the Elder, Ruffell and partner Pete Gillespie founded the brewery with Pete's brother Ian in 2011. Their goal was to tap into the creative energy they felt from influential independent breweries half a world away.
Today, they've become creative drivers, pushing exploration with their local hops, developing new ways of creating signature Southern Hemisphere thiol-driven flavors, and embracing dramatic service strategies in public-facing events.
In this episode, cofounder Jos Ruffell discusses:
engaging with ingredients as any chef or brewer should
bringing transformational growth to the NZ hop industry through the Hāpi Research center
using less glamorous but incredibly important supporting hops in blends
maximizing for thiols using a variety of brewing techniques
thiol stability and expression in fermentation
phantasm powder and the variety of ways to use it in the brewing process
the entourage effect between thiols and terpenes
the outsized impact of thiol optimization in combination with other hops
considering texture and time in beer flavor experience
And more.
This episode is brought to you by: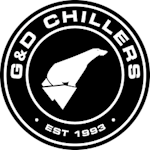 G&D Chillers
What if you could chill your beer with a more efficient chiller? The Answer? G&D Chillers new Micro Channel Condensers! G&D's Micro Channel Condensers are highly efficient in hotter regions, use a fraction of the refrigerant over traditional chillers which provides less opportunity for leaks along with lower global warming potential. G&D Chillers' Engineers are committed to green technology design, while developing a more energy efficient chiller for the brewing industry. Contact G&D Chillers today at gdchillers.com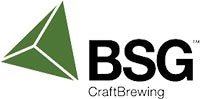 Support for this episode comes from Hop Solutions by BSG. The Hop Solutions portfolio is a joint effort between the brewers, hop specialists, and brewing scientists of BSG and the Rahr Technical Center that takes a flavor-first, application-specific approach to hops. Whether you're seeking biotransformation in a juicy IPA or dialing in a classic West Coast profile, BSG has a Hop Solution for that. Get in touch with the hop nerds at BSG by emailing [email protected] for samples, spots, and contracts.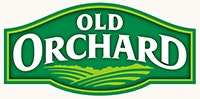 Looking for innovation in your next beverage break-through? Think outside the purée box and let your brand stand out with Old Orchard's craft concentrate blends. Even smoothie seltzers can benefit from the extra boost of flavor and color. Old Orchard is based in the Greater Grand Rapids, Michigan area—also known as Beer City, USA—and supplies craft beverage categories ranging from beer, wine, and cider to seltzer, spirits, and kombucha. To join the core of Old Orchard's brewing community, learn more at oldorchard.com/brewer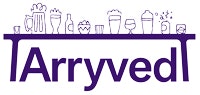 Arryved mobile point of sale powers places with personality. Arryved is streamlining business operations for the makers of craft with an all-in-one solution that was built with love by hospitality professionals. No contracts and no monthly fees make Arryved a no brainer for your craft business. Go to Arryved.com, forward slash CBB to set up a free, customized demo. That's A-r-r-Y-v-e-d dot com, forward slash CBB. A different kind of P-O-S has Arryved.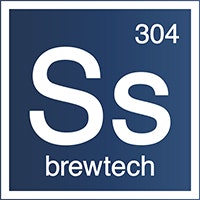 From the rotatable pick-up tube on Rogue Brewing's pilot brewhouse to the integrated hopbacks on Sierra Nevada's twin prototyping brewhouses, Ss Brewtech has taken technology they invented working with world-renowned industry veterans and made them available to every craft brewer. To learn more about Ss Brewtech's innovation list, head over to SsBrewtech.com