Subscribe to the Craft Beer & Brewing Podcast:
Winning medals isn't everything in brewing, but it sure can help. Seeking out that external validation from a panel of peer judges is often more frustrating than it is rewarding, but that's by design. It's hard to win, and it should be.
For Ryan and Jacque Fields of Wild Fields Brewhouse, their hyper-focus on improving their odds of winning paid off big at the 2022 World Beer Cup, and the young brewery walked away with four gold medals. In this episode, they share some of the background and philosophy behind their competition strategy, including how they choose categories to enter, and optimizing individual beers to appeal to the widest range of judges.
In addition, the Fieldses discuss:
building a family-friendly brewery taproom
the ins and outs of American and English-style brown ale
malt selection for brown ales
optimizing water chemistry to take beers from good to great
employing contemporary techniques such as whirlpool hopping in classic styles
the approach to making funky wild ales that Fields developed at Beachwood Blendery
unlocking the funk with aged hops
building a hop-tolerant mixed culture that develops acidity slowly
packaging for competitions
And more.
This episode is brought to you by: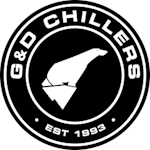 G&D Chillers
For nearly 30 years, G&D Chillers has set the mark for quality equipment you can rely on. G&D stands above the rest as the only chiller manufacturer that engineers your glycol piping for free. G&D also stands alone as the only chiller manufacturer with an in house team of installers and engineers, with 30 years of real world, field labor experience in breweries, wineries and distilleries. Contact the total glycol system design experts today at gdchillers.com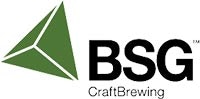 This episode is brought to you by BSG, exclusive distributors of Rahr Malting Co. Since 1847, Rahr malt has been a benchmark of quality and consistency for brewers, from the 19th century through today's craft beer pioneers. Whether you're creating classic lagers, resin-clouded hazies, or barrel-aged behemoths, inspired malts like Rahr North Star Pils, Malted Oats, and more are here to make your brewing dreams a reality. Get in touch today at go.bsgcraft.com/Contact-Us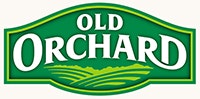 Supply chain challenges are here to stay for a while, so why not trust the experts to handle freight for your ingredients? Old Orchard has partnered with a leading logistics firm in the craft beverage industry to transport your craft concentrate blends. When you order two pails or more of concentrate from Old Orchard, you qualify for freight quotes from various carriers and can stay up-to-date on the status of your shipment. To get started on a freight quote for craft concentrates today, head over to oldorchard.com/brewer.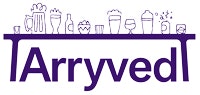 As craft beer's most trusted point of sale system, Arryved is the mobile, all-in-one solution you need to decrease service friction and increase guest satisfaction. With a full suite of craft-specific features, no contracts, and no monthly fees, Arryved provides the necessary tools to help your brewery grow. Go to Arryved.com/cbb to set up a free, customized demo. Remember, there is no "i" in Arryved.

From the rotatable pick-up tube on Rogue Brewing's pilot brewhouse to the integrated hopbacks on Sierra Nevada's twin prototyping brewhouses, Ss Brewtech has taken technology they invented working with world-renowned industry veterans and made them available to every craft brewer. To learn more about Ss Brewtech's innovation list, head over to SsBrewtech.com