Subscribe to the Craft Beer & Brewing Podcast:
The Private Landbrauerei Schönram is one of the most lauded breweries in Germany over the past 15 years, with a tall stack of European Beer Star and World Beer Cup medals to show for its excellence across styles, and for the respect it has earned from peers. Perhaps its most celebrated beers are its Hell—a local staple that accounts for three-fourths of production—and its acclaimed, hop-forward Pils.
Its brewmaster since 1998 has been Eric Toft, who has carefully and gradually fine-tuned each of the brewery's beers into its current form. In this episode, he focuses especially on his approach to perfecting and brewing a great helles. Among other topics, he discusses:
the glacial yet intentional pace of fine-tuning
blending hop varieties and harvest years for year-to-year consistency
the ins and outs of German hop varieties ideal for lager brewing
brewing test batches of single-hopped lager to better know the hops
working with smaller, family-run maltsters to get desired specs and hedge risk
using less-modified malt to have more control over conversion in the mash
employing a decoction mash for higher efficiency and attenuation
adjusting mash steps depending on barley specs
open fermentation, and powering the brewery's fermentations with kräusen from the helles
finding the perfect lagering time
water treatment for helles and other lagers
And more.
This episode is brought to you by: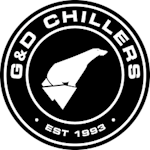 G&D Chillers
For nearly 30 years, G&D Chillers has set the mark for quality equipment you can rely on. G&D stands above the rest as the only chiller manufacturer that engineers your glycol piping for free. G&D also stands alone as the only chiller manufacturer with an in house team of installers and engineers, with 30 years of real world, field labor experience in breweries, wineries and distilleries. Contact the total glycol system design experts today at gdchillers.com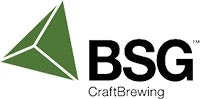 Support from this episode comes from BSG and The Malt Haus by Rahr. The Malt Haus is your online source for cool and exclusive Rahr Malting Co. gear that you can't get anywhere else. T-shirts, hoodies, hats, socks, glassware, and even gear for your pets. Rep the malt you brew with and look sharp doing it! Take the tradition home at themalthaus.com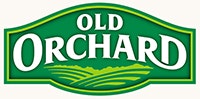 Looking for innovation in your next beverage break-through? Think outside the purée box and let your brand stand out with Old Orchard's craft concentrate blends. Even smoothie seltzers can benefit from the extra boost of flavor and color. Old Orchard is based in the Greater Grand Rapids, Michigan area—also known as Beer City, USA—and supplies craft beverage categories ranging from beer, wine, and cider to seltzer, spirits, and kombucha. To join the core of Old Orchard's brewing community, learn more at oldorchard.com/brewer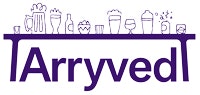 As craft beer's most trusted point of sale system, Arryved is the mobile, all-in-one solution you need to decrease service friction and increase guest satisfaction. With a full suite of craft-specific features, no contracts, and no monthly fees, Arryved provides the necessary tools to help your brewery grow. Go to Arryved.com/cbb to set up a free, customized demo. Remember, there is no "i" in Arryved.

From the rotatable pick-up tube on Rogue Brewing's pilot brewhouse to the integrated hopbacks on Sierra Nevada's twin prototyping brewhouses, Ss Brewtech has taken technology they invented working with world-renowned industry veterans and made them available to every craft brewer. To learn more about Ss Brewtech's innovation list, head over to SsBrewtech.com