Subscribe to the Craft Beer & Brewing Podcast:
This roundtable discussion with Allagash, Cantillon, and Russian River kicks off a new series of bonus podcasts to be released every two weeks—in different formats, including roundtables and Q&As featuring your questions for the pros.
Recorded in the coolship room at Russian River the morning of their Wild Friendship Blend event, the conversation among Rob Tod and Jason Perkins of Allagash, Jean and Florian Van Roy of Cantillon, and Natalie and Vinnie Cilurzo of Russian River explores both bigger picture questions about spontaneous brewing and particular implementations and adaptations employed by the American breweries in making compelling beers using the traditional process.
Topics include:
stories from the earliest days of American spontaneous brewing
sensory differences between spontaneous beer made at Allagash, Russian River, and Cantillon
the challenge in building a blend with "characterful" base beers
creating environments that support better spontaneous brewing results
tuning coolship rooms for more consistent and reliable production
the dynamics of spontaneous fermentation through a season
reducing opportunities for failure
the various (and very different) ways each brewery ages and uses hops
connecting spontaneous beer to consumers through experience
And more.
This episode is brought to you by: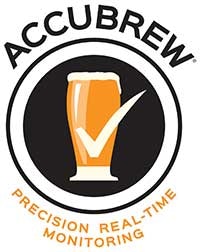 AccuBrew is a revolutionary fermentation analysis tool unlike anything else on the market, giving brewers unprecedented insight into the fermentation process. AccuBrew helps brewers confirm consistency and avoid problems from batch to batch. From your smart device you can track and compare sugar conversion, temperature, and clarity, and use that information to continuously improve your process. AccuBrew goes beyond a simple measurement tool. With the AccuBrew system, managing your process and people has never been easier. Visit accubrew.io today, for a no obligation 90 day trial!
This episode brought to you by Rahr Malting Co., celebrating 175 years of the "malt of reputation." Since 1847, Rahr malt has been a benchmark of quality and consistency for brewers everywhere. Now offering dextrin malt to help you boost mouthfeel and haze in your IPA, or to show off a jiggly foam stand on a pils. Available exclusively through BSG at bsgcraftbrewing.com.
For nearly 30 years, G&D Chillers has set the mark for quality equipment you can rely on. G&D stands above the rest as the only chiller manufacturer that engineers your glycol piping for free. G&D also stands alone as the only chiller manufacturer with an in house team of installers and engineers, with 30 years of real world, field labor experience in breweries, wineries and distilleries. Contact the total glycol system design experts today at gdchillers.com