Subscribe to the Craft Beer & Brewing Podcast:
Light lager may not be a style that gets many brewers excited, but it's one that many people drink. Long dominated by macro brewers and beers lightened by corn and rice adjuncts, it's a competition category in which few craft brewers have found success. Yet for Andy Hooper, former brewmaster of Seismic Brewing in Santa Rosa, California, the style was ripe for craft reinvention.
As a technically focused brewer, Hooper built out the brewhouse and cellar to allow for a fine degree of control. Yet the process of dialing in light lager using organic craft malt, grown and malted in California, required quite a bit of fine tuning. In this episode, Hooper discusses:
designing a brewery with wastewater reclamation and sustainability at its core
connecting with craft maltsters and modifying stock malting processes for lightness and flavor
committing to minimalist brewing with a focus on ingredients
hot-side process and constantly monitoring pH
specific lautering parameters geared toward clean light lager
gentle ingredient handling to minimize any distracting flavors
controlled aeration
developing a nitrogen-based process for breaking up hop cones for fresh-hopped lager
And more.
_Note: After we recorded this episode, Andy resigned from Seismic Brewing, hence the designation as "former" Seismic brewmaster. _
This episode is brought to you by:

G&D Chillers
What if you could chill your beer with a more efficient chiller? The Answer? G&D Chillers new Micro Channel Condensers! G&D's Micro Channel Condensers are highly efficient in hotter regions, use a fraction of the refrigerant over traditional chillers which provides less opportunity for leaks along with lower global warming potential. G&D Chillers' Engineers are committed to green technology design, while developing a more energy efficient chiller for the brewing industry. Contact G&D Chillers today at gdchillers.com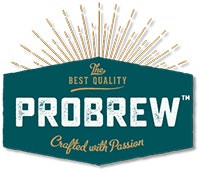 Still emptying those overflowing wastebins full of low-fills, crushed and damaged cans, or under carbonated beer every canning day? It's time to Fill Like a Pro. Email [email protected] for more information on ProFill Can fillers from ProBrew. ProFill can fillers use rotary, true-counter-pressure-gravity filling and seaming technology to run at speeds of 100 to 300 cans per minute with less than 30 parts per billion DO pickup and less than 1% product waste at the filler. Stop wasting perfectly good beer. Email ProBrew at [email protected] today! Probrew is a subsidiary of TechniBlend, now a ProMach brand.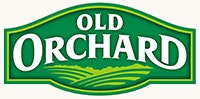 Looking for innovation in your next beverage break-through? Think outside the purée box and let your brand stand out with Old Orchard's craft concentrate blends. Even smoothie seltzers can benefit from the extra boost of flavor and color. Old Orchard is based in the Greater Grand Rapids, Michigan area—also known as Beer City, USA—and supplies craft beverage categories ranging from beer, wine, and cider to seltzer, spirits, and kombucha. To join the core of Old Orchard's brewing community, learn more at oldorchard.com/brewer


Hey nano-brewers! Fermentis, the obvious choice for beverage fermentation, soon offering our dry ale and lager yeasts in flexible 100g packaging. To learn more about how Fermentis can improve the quality of your fermentation, and for the latest on their exciting new product releases, visit Fermentis.com.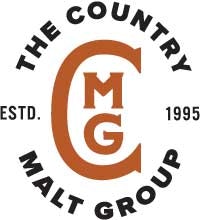 The secret is out and Canada Malting Co.'s newest malt is here! Introducing Euro-Pils, made from the finest overseas low-protein barley available. This malt exudes traditional European Pilsner malt character, highlighted by the biscuity notes which accent the subtle grassy undertones. Euro-Pils is available now, in limited quantities in select markets so don't miss out! Contact Country Malt Group to try Euro-Pils in your next brew.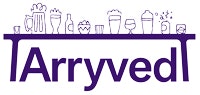 Arryved mobile point of sale powers places with personality. Arryved is streamlining business operations for the makers of craft with an all-in-one solution that was built with love by hospitality professionals. No contracts and no monthly fees make Arryved a no brainer for your craft business. Go to Arryved.com/cbb to set up a free, customized demo. Remember, there is no "i" in Arryved.