Subscribe to the Craft Beer & Brewing Podcast:
Smooj, the heavily-fruited smoothie-like hard seltzer produced by the brewing team at HOMES Brewery in Ann Arbor, Michigan, may draw the ire of certain brewing purists, but its approach is captivating consumers across its growing footprint. It flies in the face of conventional logic around hard seltzer, embracing more rather than less—more calories, more flavor, more body. And the novel approach has inspired a growing subcategory of the hard seltzer market, as more craft brewers try their hand at similar beverages. Yet one thing sets Smooj apart—Panchamé and the brewing team are just as passionate about making fruited sour beer—from coolshipped spontaneous brews to pitched mixed-culture beers and quick-sour iterations—and that broad-based love of fruit and flavor finds its way into many of their different products.
In this episode, HOMES and Smooj head brewer Nick Panchamé shares their approach to hard seltzer, from fermenting the base to acidity, sweetness, flavor development, and maintaining product integrity in the can. Along the way, Panchamé discusses:
taking a culinary approach to flavor development in sour beer and hard seltzer
fermenting a clean, high-gravity seltzer base
paying attention to water chemistry in hard seltzer
building complex flavors with all real and natural ingredients
targeting natural levels of residual sugar and acidity to accentuate fruit flavor
balancing intensity with drinkability in hard seltzer
exploring thiol-optimized yeast in hoppy beers
brewing with Michigan Chinook and Michigan Copper hops
taking a creative approach to lagers with New Zealand hops
And more.
This episode is brought to you by:
G&D Chillers
For nearly 30 years, G&D Chillers has set the mark for quality equipment you can rely on. G&D stands above the rest as the only chiller manufacturer that engineers your glycol piping for free. G&D also stands alone as the only chiller manufacturer with an in house team of installers and engineers, with 30 years of real world, field labor experience in breweries, wineries and distilleries. Contact the total glycol system design experts today at gdchillers.com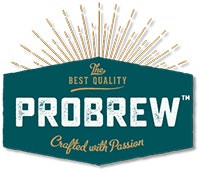 Are you ready to Brew Like A Pro? ProBrew has the equipment, systems and technology to take your brewery to the next level. Check out www.probrew.com for info on patented ProCarb inline carbonation technology, ProFill rotary filling & seaming can fillers, the Alchemator inline alcohol separation system, 7 – 50bbl Brewhouses and more! ProBrew, a subsidiary of TechniBlend, now a ProMach brand, offers the craft beer industry innovative solutions to help you Brew Like A Pro! Go to www.probrew.com for more info!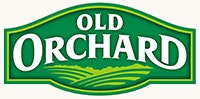 Supply chain challenges are here to stay for a while, so why not trust the experts to handle freight for your ingredients? Old Orchard has partnered with a leading logistics firm in the craft beverage industry to transport your craft concentrate blends. When you order two pails or more of concentrate from Old Orchard, you qualify for freight quotes from various carriers and can stay up-to-date on the status of your shipment. To get started on a freight quote for craft concentrates today, head over to oldorchard.com/brewer.


Looking for a good lager yeast? Fermentis, the obvious choice for beverage fermentation, providing brewers large and small with the most complete portfolio of dry lager yeast available anywhere. To learn more about how Fermentis can improve the quality of your fermentation, and for the latest on their exciting new product releases, visit Fermentis.com.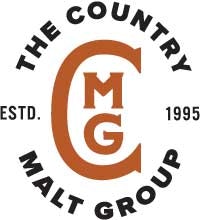 I recently came across The BrewDeck Podcast from our friends at Country Malt Group, and I had to share it with you all. They cover topics from selecting and sourcing raw materials, to innovative new products, plus entertaining stories and insights. The BrewDeck Podcast is available on Spotify, Apple Podcasts, and wherever you listen to podcasts. Subscribe today!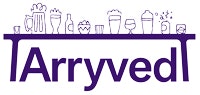 As craft beer's most trusted point of sale system, Arryved is the mobile, all-in-one solution you need to decrease service friction and increase guest satisfaction. With a full suite of craft-specific features, no contracts, and no monthly fees, Arryved provides the necessary tools to help your brewery grow. Go to Arryved.com/cbb to set up a free, customized demo. Remember, there is no "i" in Arryved.