Subscribe to the Craft Beer & Brewing Podcast:
John Harris has been around. From his start at the McMenamins Hillsdale brewpub in 1986—where they brewed with extract and fermented without temp control in open-top fermentors—through stints launching Deschutes, the Full Sail pub in Portland, Oregon, and now the past nine years at his own brewery, Ecliptic, he's been eyewitness to a myriad of change in the craft beer world.
In this episode, Harris recounts the early days and the challenges they faced in trying to create what we now know as the craft beer industry. These stories from the early days of craft illustrate just how far the brewing world in the United States has come over the past few decades. Along the way, Harris discusses:
brewing commercial batches in the mid-'80s while scavenging yeast from Sierra Nevada Pale Ale bottle dregs
launching the original Deschutes brewpub in Bend with founder Gary Fish
heading the Full Sail Portland brewpub for two decades
the development of the Pacific Northwest strain of West Coast IPA
using color to tell a story in beer
working with Strata hops
embracing fruit in brewing and making quick-sour fruit beers
beers that made sense in his head but never connected with an audience
And more.
This episode is brought to you by:

G&D Chillers
What if you could chill your beer with a more efficient chiller? The Answer? G&D Chillers new Micro Channel Condensers! G&D's Micro Channel Condensers are highly efficient in hotter regions, use a fraction of the refrigerant over traditional chillers which provides less opportunity for leaks along with lower global warming potential. G&D Chillers' Engineers are committed to green technology design, while developing a more energy efficient chiller for the brewing industry. Contact G&D Chillers today at gdchillers.com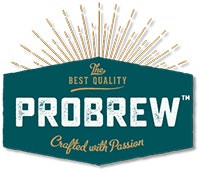 Are you ready to Brew Like A Pro? ProBrew has the equipment, systems and technology to take your brewery to the next level. Check out www.probrew.com for info on patented ProCarb inline carbonation technology, ProFill rotary filling & seaming can fillers, the Alchemator inline alcohol separation system, 7 – 50bbl Brewhouses and more! ProBrew, a subsidiary of TechniBlend, now a ProMach brand, offers the craft beer industry innovative solutions to help you Brew Like A Pro! Go to www.probrew.com for more info!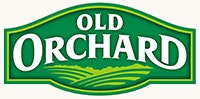 Supply chain challenges are here to stay for a while, so why not trust the experts to handle freight for your ingredients? Old Orchard has partnered with a leading logistics firm in the craft beverage industry to transport your craft concentrate blends. When you order two pails or more of concentrate from Old Orchard, you qualify for freight quotes from various carriers and can stay up-to-date on the status of your shipment. To get started on a freight quote for craft concentrates today, head over to oldorchard.com/brewer.


Looking for a good lager yeast? Fermentis, the obvious choice for beverage fermentation, providing brewers large and small with the most complete portfolio of dry lager yeast available anywhere. To learn more about how Fermentis can improve the quality of your fermentation, and for the latest on their exciting new product releases, visit Fermentis.com.


With 20 years of innovation and experience, Brewmation specializes in electric, steam, and direct fire brew houses, complete cellar solutions, and automated controls for the craft brewing industry. From ½ barrel to 30 barrel systems, Brewmation puts you in control to design a brewery that fits your needs and brewing style. Whether you're starting a new brewery, upgrading your cellar, or just need some parts to keep you up and running, Brewmation has you covered. Visit them at brewmation.com/cbbpod to get started.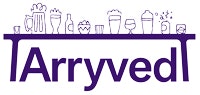 Arryved mobile point of sale powers places with personality. Arryved is streamlining business operations for the makers of craft with an all-in-one solution that was built with love by hospitality professionals. No contracts and no monthly fees make Arryved a no brainer for your craft business. Go to Arryved.com/cbb to set up a free, customized demo. Remember, there is no "i" in Arryved.