Subscribe to the Craft Beer & Brewing Podcast:
West Coast pilsner is the subject of this month's roundtable, and we've assembled a talented trio of California brewers to further the discussion. From the Firestone Walker Propagator brewhouse in Venice, Sam Tierney returns to the podcast; Highland Park founder Bob Kunz joins from their location in Los Angeles; and from Santa Cruz, Humble Sea cofounder Nick Pavlina rounds out the panel.
The topic is West Coast pilsner, and each of these breweries makes an excellent example the style—from Highland Park's award-winning Timbo Pils to Firestone Walker's Welcome to LA and Humble Sea's Santa Cruz Pils.
Here, the brewers discuss:
the challenge in building body and structure to balance hop loads in a lean beer
simplifying malt bills and using domestic pilsner malt for higher attenuation
finding better hop expression through restraint in the dry hops
avoiding excessive malt complexity to allow the hops to shine
layering in lower-alpha hops to build texture and support the fruitier modern hop notes
selecting aroma hops for cohesion
managing hop creep
distinguishing West Coast pilsner from cold IPA and Italian-style pilsner
And more.
This episode is brought to you by: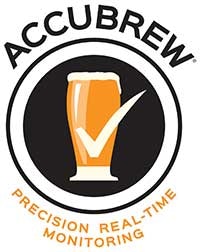 Step into the modern era of brewing. AccuBrew presents a game changing fermentation monitoring system giving brewers unprecedented, real-time insight into yeast health and activity. By simply mounting a sensor to a port, brewers get real-time information through the AccuBrew app, tracking sugar conversion, temperature, and clarity. And just one AccuBrew sensor protects every tank in the event of a glycol system failure. Get your hands on a tool that will help you deliver your best brew every batch! AccuBrew has your back because it was designed for you, the brewer, by brewers. Visit accubrew.io today, for a no obligation 90 day trial!

Brought to you by CanCraft. We all know how important first impressions are. So put your best…can…forward by partnering with CanCraft. Offering a full-service packaging experience, CanCraft's design & aluminum specialists are here to support your business from concept through to delivery of ready-to-fill beverage cans. Visit bsgcraftbrewing.com/cancraft to learn how CanCraft can help realize your brand potential!

What if you could chill your beer with a more efficient chiller? The Answer? G&D Chillers new Micro Channel Condensers! G&D's Micro Channel Condensers are highly efficient in hotter regions, use a fraction of the refrigerant over traditional chillers which provides less opportunity for leaks along with lower global warming potential. G&D Chillers' Engineers are committed to green technology design, while developing a more energy efficient chiller for the brewing industry. Contact G&D Chillers today at gdchillers.com