Subscribe to the Craft Beer & Brewing Podcast:
Tom Shellhammer's research has been crucial for helping brewers, as well as barley and hop growers, gain deeper understanding of brewing ingredients and how they actually work. As a food science professor at Oregon State University, he's led critical studies, including a well-known study on hop creep. His latest project is a wide-ranging, multiyear study to understand the impact of terroir on hops, and the results of the first year of the study have just become available. In this episode, Shellhammer discusses the study—what they studied, how they studied it, what the results show, and what we have yet to understand.
Along the way, Shellhammer discusses:
what hop terroir is (weather, soil, latitude), and what it isn't (geomorphology)
the impact of farming management practices
the goals and parameters of the project
measuring compounds, but also expression through sensory, to understand terroir impact
how hop growers measure maturity on the bine
the logic behind the focus on Cascade and Mosaic varieties
the compounds at play, including monoterpene alcohols and thiols
clustering of groups of flavor and aroma compounds based on location
how the chemical compound analysis translates into finished beer
magnitude of the differences in terroir and the potential for impact
impact of microbiome in soil
the scale of difference in the qualitative and measured factors in the study
And more.
One takeaway? Leaning on hop variety alone is a not a perfect measure. As Shellhammer says, "the variation between these two regions was as large as the variation between the two hop varieties."
This episode is brought to you by:

G&D Chillers
What if you could chill your beer with a more efficient chiller? The Answer? G&D Chillers new Micro Channel Condensers! G&D's Micro Channel Condensers are highly efficient in hotter regions, use a fraction of the refrigerant over traditional chillers which provides less opportunity for leaks along with lower global warming potential. G&D Chillers' Engineers are committed to green technology design, while developing a more energy efficient chiller for the brewing industry. Contact G&D Chillers today at gdchillers.com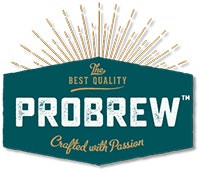 Still emptying those overflowing wastebins full of low-fills, crushed and damaged cans, or under carbonated beer every canning day? It's time to Fill Like a Pro. Email [email protected] for more information on ProFill Can fillers from ProBrew. ProFill can fillers use rotary, true-counter-pressure-gravity filling and seaming technology to run at speeds of 100 to 300 cans per minute with less than 30 parts per billion DO pickup and less than 1% product waste at the filler. Stop wasting perfectly good beer. Email ProBrew at [email protected] today! Probrew is a subsidiary of TechniBlend, now a ProMach brand.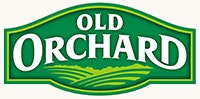 Looking for innovation in your next beverage break-through? Think outside the purée box and let your brand stand out with Old Orchard's craft concentrate blends. Even smoothie seltzers can benefit from the extra boost of flavor and color. Old Orchard is based in the Greater Grand Rapids, Michigan area—also known as Beer City, USA—and supplies craft beverage categories ranging from beer, wine, and cider to seltzer, spirits, and kombucha. To join the core of Old Orchard's brewing community, learn more at oldorchard.com/brewer


Hey nano-brewers! Fermentis, the obvious choice for beverage fermentation, soon offering our dry ale and lager yeasts in flexible 100g packaging. To learn more about how Fermentis can improve the quality of your fermentation, and for the latest on their exciting new product releases, visit Fermentis.com.


With 20 years of innovation and experience, Brewmation specializes in electric, steam, and direct fire brew houses, complete cellar solutions, and automated controls for the craft brewing industry. From ½ barrel to 30 barrel systems, Brewmation puts you in control to design a brewery that fits your needs and brewing style. Whether you're starting a new brewery, upgrading your cellar, or just need some parts to keep you up and running, Brewmation has you covered. Visit them at brewmation.com/cbbpod to get started.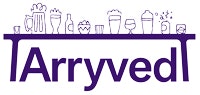 Arryved mobile point of sale powers places with personality. Arryved is streamlining business operations for the makers of craft with an all-in-one solution that was built with love by hospitality professionals. No contracts and no monthly fees make Arryved a no brainer for your craft business. Go to Arryved.com/cbb to set up a free, customized demo. Remember, there is no "i" in Arryved.