Subscribe to the Craft Beer & Brewing Podcast:
Brooklyn's Wild East is a brewer's brewery. It's the kind of place that other local brewers go for a beer when they're not working. The lagers are exceptional, more characterful than merely crispy, and their best-selling IPA is a West Coast–style iteration—a stark contrast to the hazy, juicy IPAs that make up the bulk of offerings from neighbors Other Half or Finback.
Cofounder and head brewer Brett Taylor has some strong opinions about brewing lagers—decoction isn't optional, water is very important, and the imperfection of more "rustic" malt offers a tension that makes for more interesting beers. In this episode, Taylor discusses those approaches to lager, as well as their techniques behind West Coast IPA and mixed-fermentation farmhouse-style beers. Along the way, he covers:
leaning into Czech-style lagers, partly due to the similarity in water between New York and Pilsen
designing a brewhouse with decoction in mind
treating lagers gently in every step of the process, to preserve delicate flavors
using the same yeast in different ways across the lager program
brewing West Coast–style and hazy IPAs with Conan yeast
modernizing West Coast–style IPA recipes
the challenges of scaling up farmhouse brewing cultures
optimizing for light Brett character and gentler acidity in foeder saisons
achieving juicy yet dry notes in everything from IPA to mixed-culture beer
And more.
This episode is brought to you by:

G&D Chillers
For nearly 30 years, G&D Chillers has set the mark for quality equipment you can rely on. G&D stands above the rest as the only chiller manufacturer that engineers your glycol piping for free. G&D also stands alone as the only chiller manufacturer with an in house team of installers and engineers, with 30 years of real world, field labor experience in breweries, wineries and distilleries. Contact the total glycol system design experts today at gdchillers.com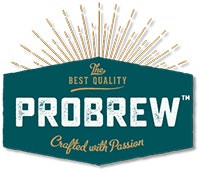 What if you could take your favorite recipes and make a nonalcoholic version without sacrificing the flavor, color, or beer quality? N/A? No Problem! The Alchemator from ProBrew uses proprietary membrane technology to strip the alcohol from the beer without sacrificing all the elements – like flavor and color - that make the beer great! Are you ready to Brew Like A Pro? Check out www.probrew.com to learn more about The Alchemator from ProBrew, or shoot them an email to [email protected] today! Probrew is a subsidiary of TechniBlend, now a ProMach brand.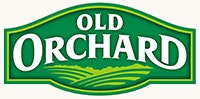 Is your brewery struggling to source or afford berry ingredients? Historic heatwaves devastated U.S. berry crops, causing supply to dwindle and prices to skyrocket. That's why brewers are switching over to Old Orchard's craft concentrate blends, which mimic straight concentrates but at a better price point—and with more reliable supply. Is it any surprise that Old Orchard's best-sellers are Raspberry and Blackberry flavors? Reclaim your margins and order your craft concentrates at oldorchard.com/brewer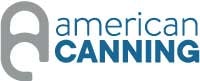 Packaging beer can be a daunting task but buying cans shouldn't be. American Canning provides packaging supplies at competitive prices in order quantities catered to craft. Think single truckloads and half-height pallets rather than million can minimums. For a smooth packaging experience, also consider their ultra-compact, single operator canning machines. Pricing begins at $25,000 with quick 6-8 week lead times on most equipment. American Canning exists to help share your craft in cans; learn more about their ecosystem of solutions at americancanning.com.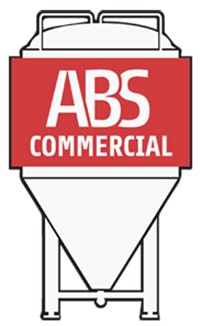 ABS Commercial is a full-service brewery outfitter, proud to offer brewhouses, tanks, and small parts to brewers across the country. They stock equipment ranging from 3BBL to 90BBL, and offer custom-designed equipment up to 900BBL. Contact one of their brewery consultants today at [email protected] to discuss your brewery project. ABS Commercial. We are brewers.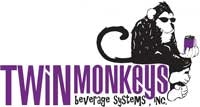 ...And a special offer from Twin Monkeys Beverage Systems, simply mention the CBB Podcast when you contact Twin Monkeys Beverage Systems to get a special discount on a brand new canning line through March of 2023.