Subscribe to the Craft Beer & Brewing Podcast:
Kansas City's BKS Artisan Ales is husband-wife team Brian and Mary Rooney's attempt to bring rapid, taproom-based innovation to their hometown. Their GABF silver medal in 2021 for Clouds hazy double IPA, GABF gold in 2022 for Rockhill & Locust dark mild, and great scores from the Craft Beer & Brewing blind judging panel have confirmed that they've been able to achieve it. They started small and they remain small relative to many breweries of similar volume, choosing to brew more batches, more often, into more fermentors, so that they can keep the taproom lineup fresh and constantly evolving.
In this episode, they discuss the background and their philosophy behind the brewery before diving into hazy beer approaches, including:
developing brewing processes that promote softness—nothing blocky, angular, or harsh
using the "terroir" of local water but still getting very low total dissolved solids
taking a conscious approach to pre-boil, kettle, and knockout pH for softer hop character
selecting hops and hop formats for softer bitterness
evaluating hop COAs to estimate desirable (and undesirable) hop oil content in lots
aging Mosaic for better expression in hazy IPA
fermenting with Conan yeast in an unconventional way
And more.
This episode is brought to you by:

G&D Chillers
For years G&D Chillers has chilled the beers you love, partnering with 3,000+ breweries across the country. They are proud of the cool partnerships they've built over the past 30 years. They know brewing doesn't stop at 5 o'clock and nor do they. G&D uses quality components, expert craftsmanship and constant innovation. With 24/7 service and support your brewery will never stop. Remote monitor your chiller for simple and fast access to all the information you need – providing you with the peace of mind your operation is running smoothly. Reach out for a quote today at gdchillers.com or call to discuss your next project.

Sponsored by CanCraft, Need Aluminum Cans? Lids or PakTech Can Carriers? Design Help? Don't know where to start? Thankfully Cancraft is nearby and ready to deliver your complete packaging solution. Plus, with low minimums and full-service support from design through delivery, reaching your brand potential has never been easier. Visit bsgcraftbrewing.com/CanCraft to get started.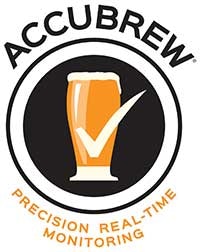 AccuBrew is a new analytical tool unlike anything else on the market that gives brewers, like you, unprecedented insight into your fermentation process. You can remotely monitor sugar conversion, temperature, and clarity to ensure consistency by quickly detecting out-of-range conditions. The AccuBrew system creates and stores permanent records so you can compare every batch. AccuBrew goes beyond a simple measurement tool. AccuBrew helps you monitor, document, and manage your fermentation process in real-time.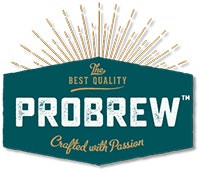 At ProBrew, they believe that your brewery deserves equipment as unique as the drinks that you craft. That is why their solutions are specifically designed to help you brew YOUR beer, not someone else's. From brewing to fermenting to carbonating and can filling, ProBrew's customizable equipment empowers breweries to expand operations at their own pace. For more information, visit www.probrew.com or email [email protected] to learn exactly how they can take your operations to the next level. ProBrew, brew YOUR beer.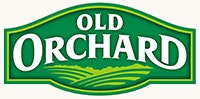 If you hear Old Orchard mentioned in the brewing community, don't be surprised: the flavored craft juice concentrate blends from Old Orchard have shipped to over 46 states. Their new brewing customers often mention discovering Old Orchard through the word-of-mouth recommendation of another brewer. To join the core of Old Orchard's brewing community, learn more at oldorchard.com/brewer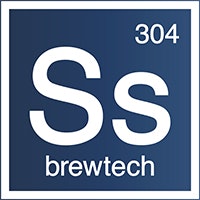 From the rotatable pick-up tube on Rogue Brewing's pilot brewhouse to the integrated hopbacks on Sierra Nevada's twin prototyping brewhouses, Ss Brewtech has taken technology they invented working with world-renowned industry veterans and made them available to every craft brewer. To learn more about Ss Brewtech's innovation list, head over to SsBrewtech.com.


Have you heard of Christian Hansen? They are the fermentation experts with over 100 years experience in dairy and wine. They are now bringing that knowledge of microbes to brewers with their SmartBev range of frozen liquid yeast and freeze-dried bacteria. This portfolio allows for consistent performance at the brewery and produces a range of high quality brews. Reimagine what your beer can be. Go to Chr-Hansen.com to learn more on the SmartBev line of products.