Subscribe to the Craft Beer & Brewing Podcast:
Ken Schramm wants to prove it's possible to make mead that's every bit as fine as the finest wine, and over the past decade his eponymously named meadery has pioneered a number of new processes and approaches to help achieve that goal. From shortening the honey supply chain and eliminating intervention and heat degradation, to hand-picking fruit for ripeness from their own estate orchard, Schramm's has found ways to elevate the production process while making rich, developed, and nuanced fruit meads.
In this episode, Schramm and son-in-law James Naeger discuss how the Ferndale, Michigan, meadery has elevated the technical processes behind meadmaking while also searching for the most exquisite and flavorful expression of fruit in their meads. Along the way, they discuss:
mead's quality problem
pumps versus pails
building a foundation to understand the components of honey, including sugars and acids
how to sample and evaluate honey
carefully managing yeast assimilable nitrogen to end fermentations without sulfites or sorbets
understanding the difference in fruit formats, from fresh to frozen
the ways varietal differences in fruit affect certain meads
harvesting fruit with the same kind of focus, timing, and decision-making of fine winemakers
what corks do and don't do
And more.
This episode is brought to you by:

G&D Chillers
G&D Chillers. The brewing industry's premier choice for glycol chilling. They are proud of the cool partnerships they have built over the past 30 years. G&D Chillers has set the standard on quality, service, and reliability with 24/7 service and support. Want to maximize efficiency in your chiller? G&D's Micro-Channel Condensers are designed for less power draw. They have a lighter weight, and a more compact design using up to 70% less refrigerant means a lower GWP and lower operating costs. Reach out for a quote today at gdchillers.com or call to discuss your next project.

Sponsored by BSG, exclusive distributors of Rahr Malting Co., producers of quality malt since 1847. Navigating the seas of brewing can be a treacherous affair, so let Rahr North Star Pils™ be your guide. With overtones of honey and sweet bread, flavor and aroma notes of hay and nutty character. Rahr North Star Pils™ is a base malt you can set your compass by! Great for any beer style, but perfect for a classic lager. Set a course for BSGCraftbrewing.com to learn how.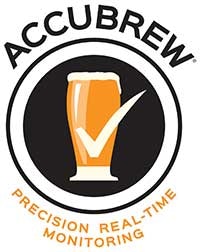 AccuBrew is a game changing fermentation monitoring system that gives you unprecedented insight into your yeast's health and activity. The AccuBrew sensor, mounted through your tank's sample port, creates a record of sugar conversion, clarity, and temperature for every batch run. Step into the modern era of brewing and get your hands on a system that helps deliver your best brew every batch. Like to improve? So does AccuBrew! Something BIG is coming, find out more at accubrew.io.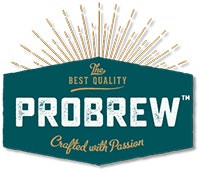 At ProBrew, they believe that your brewery deserves equipment as unique as the drinks that you craft. That is why their solutions are specifically designed to help you brew YOUR beer, not someone else's. From brewing to fermenting to carbonating and can filling, ProBrew's customizable equipment empowers breweries to expand operations at their own pace. For more information, visit www.probrew.com or email [email protected] to learn exactly how they can take your operations to the next level. ProBrew, brew YOUR beer.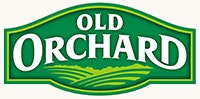 Is your brewery making its own ciders, seltzers, and other beverages beyond beer? If you need a central source for fruit flavor, Old Orchard has you covered. Old Orchard supplies flavored craft juice concentrate blends to beverage brands for the production of beer, cider, seltzer, wine, spirits, kombucha, and more. Flavor your lineup and streamline your sourcing by heading to oldorchard.com/brewer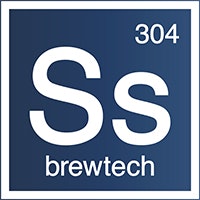 From the rotatable pick-up tube on Rogue Brewing's pilot brewhouse to the integrated hopbacks on Sierra Nevada's twin prototyping brewhouses, Ss Brewtech has taken technology they invented working with world-renowned industry veterans and made them available to every craft brewer. To learn more about Ss Brewtech's innovation list, head over to SsBrewtech.com


Have you heard of Christian Hansen? They are the fermentation experts with over 100 years experience in dairy and wine. They are now bringing that knowledge of microbes to brewers with their SmartBev range of frozen liquid yeast and freeze-dried bacteria. This portfolio allows for consistent performance at the brewery and produces a range of high quality brews. Reimagine what your beer can be. Go to Chr-Hansen.com to learn more on the SmartBev line of products.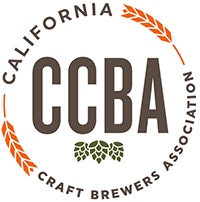 Join the craft beer community in Sacramento March 19-22 for the California Craft Beer Summit. Access educational sessions on business and technical skills and network with industry leaders all under one roof. Speakers include David Walker, Natalie and Vinnie Cilurzo and Ken Grossman. The Summit is an important opportunity for your entire brewing team – from production to sales to marketing – to develop their knowledge, skills and experience in the industry. Visit cacraftbeersummit.com for the full speaker and seminar line up and to register.