Subscribe to the Craft Beer & Brewing Podcast:
Travis Fritts didn't set out to brew hazy IPA. In fact, the initial plan for Old Nation was far more conventional—brew traditional American craft beer styles such as stout and pale ale, include some European standards such as altbier and weizenbock, make the beers good, slap some cool branding on them, and wait for the sales to come. But that was 2015, and beer drinkers had other ideas.
To survive, Old Nation starting looking at new and evolving styles, trying to understand—from a technical perspective—how they worked. The project ultimately led to M-43, a hazy IPA that has twice landed in the Craft Beer & Brewing Reader's Choice Top 50. It is now a mainstay of Old Nation's production and sees distribution to upwards of 20 states.
In this episode, Fritts recounts that process of reverse engineering as they set out to understand what makes hazy IPA tick, later touching on his approach to brewing helles. Along the way, he discusses:
why biotransformation isn't all that important to the style
how the lipids in oats provide an important building block for haze stability
the contribution of London Ale III yeast to mouthfeel
dialing in the perfect water chemistry
nailing a pH of 4.4 for longer stability and to underscore fruit flavors in hops
building just the right "snap" from bitterness
giving each hazy beer small amounts of eccentricity through smaller, out-of-left-field hop additions
helles passing the "sauf test"
And more.
This episode is brought to you by:

G&D Chillers
For years G&D Chillers has chilled the beers you love, partnering with 3,000+ breweries across the country. They are proud of the cool partnerships they've built – offering 24/7 service and support. G&D builds with non-proprietary parts, expert craftsmanship and constant innovation! G&D's in-house Engineering crew have been piping breweries, wineries, and distilleries for over 30 years. They offer FREE piping design and consultation with the sale of every chiller they build. Reach out for a quote today at gdchillers.com or call to discuss your next project.

Sponsored by BSG, exclusive distributors of Rahr Malting Co., producers of quality malt since 1847. Navigating the seas of brewing can be a treacherous affair, so let Rahr North Star Pils™ be your guide. With overtones of honey and sweet bread, flavor and aroma notes of hay and nutty character. Rahr North Star Pils™ is a base malt you can set your compass by! Great for any beer style, but perfect for a classic lager. Set a course for BSGCraftbrewing.com to learn how.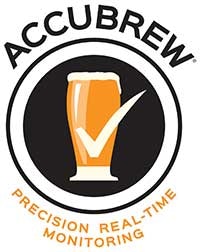 What is AccuBrew? It is an analytical tool designed to collect and compare the information you need to refine your fermentation process by tracking your sugar conversion, clarity, and temperature in every batch. But why do you NEED AccuBrew? AccuBrew is more than a glorified speedometer. AccuBrew is an ever evolving tool tailored to you, your process, and your business. Save time, protect your schedule, and detect problems before they happen. Quality, consistency, and confidence. That's what [AccuBrew] (https://accubrew.io) delivers.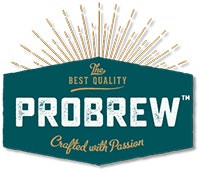 At ProBrew, they believe that your brewery deserves equipment as unique as the drinks that you craft. That is why their solutions are specifically designed to help you brew YOUR beer, not someone else's. From brewing to fermenting to carbonating and can filling, ProBrew's customizable equipment empowers breweries to expand operations at their own pace. For more information, visit www.probrew.com or email [email protected] to learn exactly how they can take your operations to the next level. ProBrew, brew YOUR beer.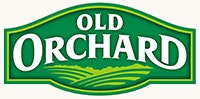 Scheduling freight carriers should be the last thing on a brewer's mind, so why not trust the experts to handle freight for your ingredients? Old Orchard has partnered with a leading logistics firm in the craft beverage industry to transport your flavored craft concentrate blends. When you order two pails or more from Old Orchard, you qualify for freight quotes. To get started, head over to oldorchard.com/brewer.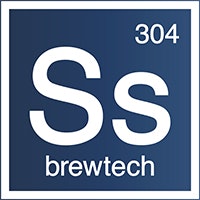 From the rotatable pick-up tube on Rogue Brewing's pilot brewhouse to the integrated hopbacks on Sierra Nevada's twin prototyping brewhouses, Ss Brewtech has taken technology they invented working with world-renowned industry veterans and made them available to every craft brewer. To learn more about Ss Brewtech's innovation list, head over to SsBrewtech.com


100% recycled, 100% recyclable and reusable - PakTech handles are the sustainable solution to handle your craft beer. PakTech has been a leading producer of secondary packaging for the craft beer industry for over 30 years and their handles are found across the globe. By fully embracing the principles of circular economy, PakTech helps customers meet their own ambitious sustainable goals. 100% recycled, 100% recyclable and reusable, PakTech is the sustainable packaging solution for your craft beer. Order your free samples today! Call 541.461.5000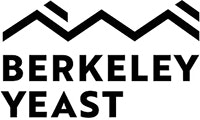 Berkeley Yeast. The creators of Tropics yeast, which produces massive notes of guava and passionfruit, now bring you Thiol Boost. Berkeley Yeast's Thiol Boost is pure liquid thiol precursors that take Tropics to the next level. Add it to the fermentor when you pitch the yeast and prepare yourself for tropical fruit nirvana. The concentration of precursors is the same in every batch of Thiol Boost so you can predictably tune the level of tropical flavor by adjusting the dosage. Mention this podcast and get 15% off your next order. Berkeley Yeast. Ordinary yeast made extraordinary.