Subscribe to the Craft Beer & Brewing Podcast:
Barn Town popped up on our radar in 2022, with a number of beers across styles that scored well with our blind panel of judges, but the best of the bunch was their Neon hazy IPA with an impressive score of 98. In our upcoming Spring 2023 issue, focused on IPAs, they did it again with another 98 for their hazy double IPA Stink, Stank, Stunk. So, naturally, we felt the need to ask some questions and understand how they're making such consistently impressive beers.
In this episode, founder Pete Faber, head brewer Grant Brower, and brewer Cody Guyer cover a range of topics, including:
updating recipes over the past half-decade to adapt to changing customer tastes
building stability in hazy IPA with malted oats, wheat, and pilsner malt
why Citra is "the bacon"—good with everything
chilling the whirlpool and optimizing for survivables
dry hopping after crashing to minimize less-desirable flavors
consistency and variability in hop varieties from lot to lot
brewing fruited sour beers without gluten-containing grains
the impacts of thickness and gravity on batch pasteurization
And more.
This episode is brought to you by:

G&D Chillers
G&D Chillers. The brewing industry's premier choice for glycol chilling. They are proud of the cool partnerships they have built over the past 30 years. G&D Chillers has set the standard on quality, service, and reliability with 24/7 service and support. Want to maximize efficiency in your chiller? G&D's Micro-Channel Condensers are designed for less power draw. They have a lighter weight, and a more compact design using up to 70% less refrigerant means a lower GWP and lower operating costs. Reach out for a quote today at gdchillers.com or call to discuss your next project.

Brought to you by BSG, distributors of TNS Hop Oils. Looking for a way to save on freight, reduce waste, all while improving beer quality? Then change your brewing game with TNS Hop Oils. Visit BSGCraftbrewing.com to learn how TNS Hop Oils can make your beer (and your margins) better.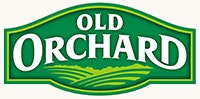 Is your brewery making its own ciders, seltzers, and other beverages beyond beer? If you need a central source for fruit flavor, Old Orchard has you covered. Old Orchard supplies flavored craft juice concentrate blends to beverage brands for the production of beer, cider, seltzer, wine, spirits, kombucha, and more. Flavor your lineup and streamline your sourcing by heading to oldorchard.com/brewer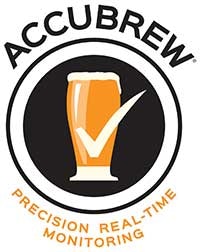 AccuBrew announces the addition of Specific Gravity to our suite of brewing tools! AccuBrew is a revolutionary fermentation monitoring system. Our mobile app and stainless steel, CIP ready sensor work together to predict specific gravity every 15 minutes! Detect problems before they ruin the batch, share data, make notes, control access, and schedule reminders anywhere, anytime. AccuBrew is your set-it-and-forget-it solution to tracking every batch, no more samples, no calibration, and virtually zero maintenance. Join the AccuBrew community today and experience 24/7 peace of mind! Visit with the developers at booth (#2935) at the 2023 CBC BrewExpo America!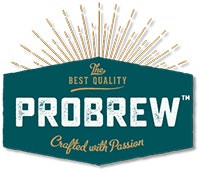 ProBrew has always been a dedicated and trusted partner to breweries, especially when they make the leap to canning their product. That is why we only sell rotary can fillers, which significantly reduce product waste and produce higher quality product than an inline can filler. Need proof? Visit ProBrew at Booth #433 as well as at our party at Yazoo Brewing at this year's Craft Brewers Conference in Nashville. To RSVP to our event or schedule time with us at the show, visit us at Probrew.com/CBC or email us at [email protected]. ProBrew, brew YOUR beer.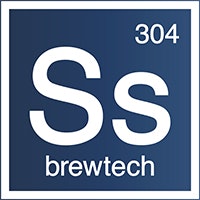 From the rotatable pick-up tube on Rogue Brewing's pilot brewhouse to the integrated hopbacks on Sierra Nevada's twin prototyping brewhouses, Ss Brewtech has taken technology they invented working with world-renowned industry veterans and made them available to every craft brewer. To learn more about Ss Brewtech's innovation list, head over to SsBrewtech.com


100% recycled, 100% recyclable and reusable - PakTech handles are the sustainable solution to handle your craft beer. PakTech has been a leading producer of secondary packaging for the craft beer industry for over 30 years and their handles are found across the globe. By fully embracing the principles of circular economy, PakTech helps customers meet their own ambitious sustainable goals. 100% recycled, 100% recyclable and reusable, PakTech is the sustainable packaging solution for your craft beer. Order your free samples today! Call 541.461.5000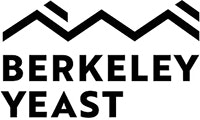 Berkeley Yeast. The creators of Tropics yeast, which produces massive notes of guava and passionfruit, now bring you Thiol Boost. Berkeley Yeast's Thiol Boost is pure liquid thiol precursors that take Tropics to the next level. Add it to the fermentor when you pitch the yeast and prepare yourself for tropical fruit nirvana. The concentration of precursors is the same in every batch of Thiol Boost so you can predictably tune the level of tropical flavor by adjusting the dosage. Mention this podcast and get 15% off your next order. Berkeley Yeast. Ordinary yeast made extraordinary.